About Moog
High-Performance Motion Control Solutions

Industrial Group
Moog designs and manufactures high-performance motion control solutions for a variety of industrial applications including plastics, metal forming, power generation, steel production, test and simulation, wind energy, motorsport and others.
With operations in more than 26 countries, Moog delivers a high level of service, support and collaborative expertise tailored to the requirements of machine builders and design engineers worldwide.
INDUSTRIAL NEWS
Dallara, a leading car manufacturer, had been looking for a way to effectively shorten product development time and reduce the cost of testing and driver training compared to track testing. Dallara asked Moog, the market leader in electric 6 DOF (six degrees of freedom) motion bases, to provide the motion system with dome, steering wheel control loading, electric cabinet with real time controller and real time PC with Moog cueing software to enhance the performance of its driving simulator.

Moog Global Support ensures that our trained service technicians are on call for timely and precise repair and maintenance of Moog electric and hydraulic systems. From installation and troubleshooting to product upgrades, we're there for you, making sure your critical motion control applications are well managed and expertly maintained.

Moog offers high-performance electric and hydraulic products and world-class expertise in blade pitch control, slip ring solutions, rotor monitoring and rotor blade testing. Our reliable and efficient solutions are at work in thousands of wind turbines around the world.
Industrial Group Markets
Industrial Products
Contact Moog Industrial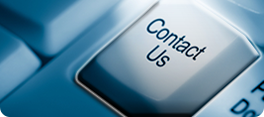 Moog Global Support

Our trained service technicians are on call for timely and precise repair and maintenance of Moog electric and hydraulic systems.

Service and Repair

Motion Control at Wimbledon

Centre Court's new retractable roof relies upon Moog high-performance technology

Read More

Search for Literature

Product, Market, and Service Information on Moog Industrial Motion Control Solutions

Search for Literature

Connect with Moog