Military Ground Vehicles
Military Ground Vehicles
Moog provides sub-systems and components for every mission critical system on a modern military vehicle. Our heritage is in electrohydraulic and electromechanical actuation systems and now, through acquisitions and internal development, Moog provides expert solutions in:
Moog's solutions are used for the following applications:
Vetronics for power management and distribution, weapons turrets, C4I systems
Slip rings, motors, resolvers, encoders, gyros, microprocessor controllers, and fiber optic rotary joints for turrets, communications systems, remote weapons stations
Driver vision enhancement positioners for MRAP vehicles
Specialty cabling design, routing, and assembly
Automated test systems
Drive systems for manned turrets, howitzers, ammunition handling
Common servo controller for next generation military vehicles
We are positioned on several of the world's armies military vehicles:
CV90 family of vehicles
Pandur
PzH2000
Stryker
Light Armored Vehicle
Abrams
Bradley
Global Defense Controls Brochure

Ground-Based Expeditionary Radar Platform Video
Moog Electrifies MLRS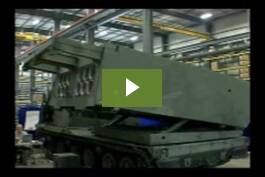 Moog's electrohydraulic to electromechanical military ground vehicle conversion expertise is featured in the February 2011 issue of Design News magazine.  Read about our military ground vehicle conversions.
Military Ground Vehicle Offerings
Contact Us
For questions regarding Military Ground Vehicles
Greg Zyla
Defense Control Systems, Sales Manager
Telephone: +1-716-687-4373