Wind Turbines

Pitch Solutions for Reliability and High Performance
Pitch Systems - Moog pitch systems deliver high reliability and ensures greater productivity through less maintenance-related downtime while reducing the levelized cost of energy. The flexible pitch solutions enhance the energy efficiency of blades in onshore and offshore locations.
Blade Sensing Systems - Dynamically adjust the pitch of each blade in real time to optimize the loading of the rotor.
Slip Ring Solutions - Moog rotating joints for wind power ensure reliable data and power transmission in both electric and hydraulic systems.
Moog Global Support - Wherever you are in the world, you can rest assured that the Moog team of experienced, trained technicians are there for you with the service, training and parts you need to keep your wind turbines performing at peak condition. Moog Global Support is your direct link to optimal turbine reliability and performance.
As governments and energy suppliers turn to ever larger and more powerful wind turbines in hostile onshore and offshore locations, efficient solutions that guarantee a high degree of reliability and operator safety must also be found for areas with lower or unsteady winds. OEMs are thus faced with new and increasingly complex challenges in installing systems that are high in performance and rugged in design. 
Moog is a leading provider of tailored pitch solutions for wind turbines. Our systems and products installed around the world: In-depth system expertise combined with years of experience in the energy sector have made Moog the first choice among leading wind turbine manufacturers and wind farm operators. With their new design parameters and highly reliable technologies, Moog pitch solutions meet the latest demands of even the most advanced wind turbines.
We understand today's wind challenges
High investment costs and 24/7 operation
Protecting turbines from environmental hazards
Remote operations and diagnostics
Optimizing blade pitch control for efficiency
Extending operational life of the turbine
Wind Energy Contact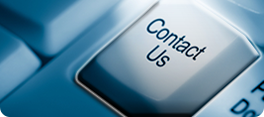 Moog Wind Videos