Motorsport
Motorsport Test and Simulation
Applying state of the art test techniques has become essential in
creating successful new high performance automotive products and
sub-systems.
Moog's technological expertise and reputation for innovation, along
with close customer collaboration, are key reasons we have rapidly
become a leader in high performance test and simulation systems.
Creative designs and incorporation of world-class servomotors and
actuators ensure that Moog's systems can reach higher levels of
fidelity, efficiency and longevity.
Proven experience in flight simulation and an ability to enable human
beings to participate in the testing are key advantages we offer to
motorsport design and development facilities. This "human-in-the
loop" technology sets us apart from other system providers and is
crucial in developing tests requiring feelings of comfort and realism.
With more than 1300 motion bases developed for leading customers
around the world, Moog is a global leader in the design, development
and manufacture of electric and hydraulic motion platforms that span
a variety of key applications with payloads ranging from 1,000 kg
(2,200 lbs) to 14,500 kg (32,000 lbs).
From ride and comfort testing to driving simulation, our complex test
rigs can provide full evaluations for components as well as full vehicle
testing to ensure quicker and better product development.
Literature
News
Moog Driving Simulator Heightens Reality of Virtual Test Laps for Ferrari Driver
Moog Industrial Group has delivered a new testing simulator to Scuderia Ferrari in the Gestione Sportiva at Maranello, Italy. Two years in development, the new Ferrari F1 dynamic driving simulator features a customized motion control solution with combined motion mechanism, control loading system, complete software package, cockpit and dedicated operator workstation. 
Motorsport Contact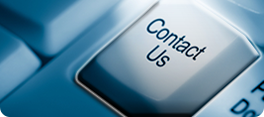 Moog Global Support

Our trained service technicians are on call for timely and precise repair and maintenance of Moog electric and hydraulic systems.

Service and Repair

Motion Control at Wimbledon

Centre Court's new retractable roof relies upon Moog high-performance technology

Read More

Search for Literature

Product, Market, and Service Information on Moog Industrial Motion Control Solutions

Search for Literature

Connect with Moog