Prototyping
RAPID, LOW COST 3D PERFORMANCE TESTING FOR EXTREME PRECISION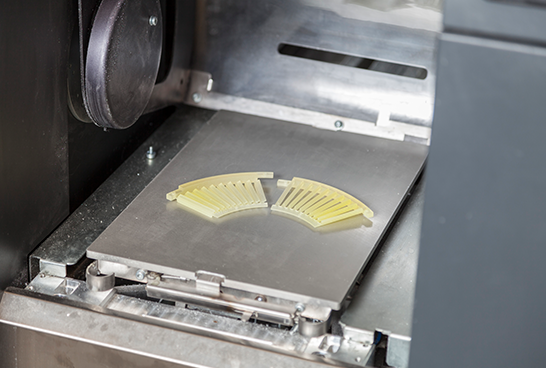 In the early stages of any project it is often difficult or sometimes even impossible to know the exact load requirements for the OEM application. Aspen recognizes this difficulty and has tools to help the OEM designer with application engineering, simulated designs and rapid prototyping. We have the experienced engineers, model shop and prototype resources segregated from production to evaluate an application's load requirement and to deliver motor and electronics prototypes rapidly. After initial prototype evaluation, there can be a clearer understanding of the load requirement and subsequent prototypes which can also follow rapidly can get closer to the desired solution. In prototype activity, speed is of the essence! The following resources are brought to bear to help our OEM customers/partners:
Dedicated engineering personnel and program managers.
Experienced detailing and drafting resources for both motors and electronics.
Tool room and model shop to fabricate metal into any required geometries.
Electronics design and fabrication resources.
Assembly and test resources to communicate with the customer in real time.
3D Printing
We have an in house 3D printer for rapid prototyping capabilities. This modern machine adds a whole new dimension to our capabilities to provide quick prototypes. Parts can be quickly fabricated in plastic from CAD drawings to usable parts in just a few hours. This enables our customers to determine and double check the form and fit of the proposed designs. This in house capability to produce 3D parts quickly and at low cost cuts down on the lead time to deliver prototypes.

Typical Applications
Automation

Commercial Equipment
Computing
Data Storage
Industrial
Medical and Health
Military (via Commercial-Off-the-Shelf)
Telecommunications