Simulation and Test
In applications that continually push technology to its limits, using the best simulation and test systems is critical for your success. Ask Moog to show you reliable, high performance and value-added solutions for your simulation and test challenges.

Simulation
Moog designs and manufactures motion based systems for a variety of key applications with payloads from 1,000 kg (2,200 lbs) to 16,000 kg (36,000 lbs).
Test

Delivering flexibility, reliability and precision-proven solutions to professionals in test worldwide. Moog helps to bring your ideas to the next level of excellence.
Automotive Testing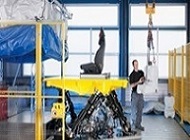 Moog delivers flexibility, technology and trusted solutions for a fresh approach to automotive testing. Make your tests more reliable and effective with Multi-Axis Test Systems, Test Controllers, Simulation Tables and much more. 
Aerospace Testing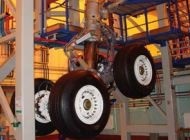 Moog delivers high performance test solutions to aerospace manufacturers and test labs across the globe. With applications including iron bird testing, airframe structural tests, load calibration tests and more you will find the systems and components to deliver accurate, reliable testing.