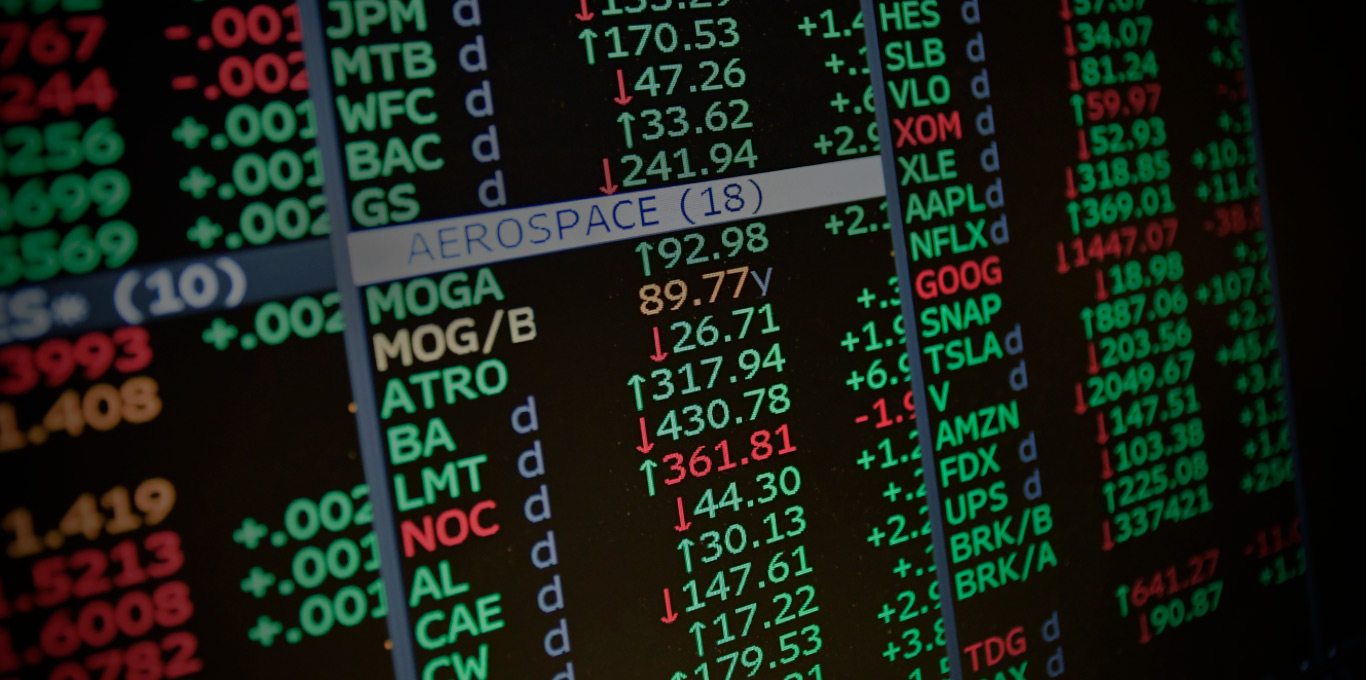 Recent Financial Performance
Our diversified, multi-industry revenue base, pursuit of aftermarket business, and successful integration of acquisitions provides top line and bottom line growth for the company and our shareholders.
Our market diversification began over 60 years ago and our international operations began more than 50 years ago. Just as investors balance their portfolios of stocks, so do we balance our portfolio of businesses to benefit both the company and its shareholders.
Review our most recent SEC filings including 10-K, 10-Q and 8-K documents.
---
---
Earnings Per Share
Note for 2020: Non-GAAP results of $4.81 exclude FY 2020 $1.68 per share in pandemic related charges and a $2.85 per share non-cash charge related to settlement accounting on the U.S. defined benefit pension plan.

Note for 2018: Non-GAAP Adjusted Net Earnings and EPS, excluding Tax Act impacts and 2018 restructuring.
Note on Non-GAAP financial measures: Management believes non-GAAP financial measures provide investors important insight into the Company's ongoing operational performance. 
The Company does not intend for this information to be considered in isolation, or as a substitute, to the most closely related GAAP measure.
---
Fiscal Year 2021 Sales
Data of Previous Fiscal Year (2021)
---
Archived Financial Performance Information
Historical earnings information is archived for the current quarter and a minimum of two prior years.
Recent Earnings Releases and Financial Statements

Conference Call Prepared Remarks

Supplemental Financial Data

SEC Filings
Key Military and Commercial Programs
| | | |
| --- | --- | --- |
| F-35 Joint Strike Fighter | Boeing 737, 747, 767, 777, 787 | GBU-69/B Small Glide Munition (SGM) |
| F-15, F/A-18E/F, F-16 | Airbus A320, A330, A350 | Delta IV, Atlas V, Antares |
| F-15 Japan | COMAC C919 | Guardian Missile Defense System |
| Indian Light Combat Aircraft | Embraer E-Jet E2 | U.S. Army M-SHORAD Inc. 1 |
| H-60 Black Hawk | Gulfstream Business Jet Family | MTS (Multi Spectral Targeting System) |
| SH-60 Seahawk | Galileo, LADEE | EQ-36, CH-47, SNIPER |
| V-22 Osprey | Mars Curiosity Rover | U.S.M.C. Light Armored Vehicle (LAV) |
| Bell Textron 280 Valor, FLRAA | NASA Space Launch Vehicle & Orion | M1/A2 Abrams |
| Bell Textron 360 INVICTUS, FARA-CP | Hellfire, TOW, MALD, Trident D-5 | A2/A3 Bradley |
| Boeing KC-46 Tanker | DARPA Gremlins X-61, Reusable Drones | Columbia Class Submarine |
|   |   | Virginia Class Submarine |
Cautionary
This page contains forward-looking financial information. By nature, such forward-looking information involves risks and uncertainties because they relate to events and depend on circumstances that will or may occur in the future. Actual results may differ from those expressed in such statements. The forward-looking statements included on this page are only made as of the date shown, and the Company disclaims any obligation to publicly update such forward-looking statements to reflect subsequent events or circumstances.
12/23/2021
Investor Relations - Contact Us