4-Poster Test Rig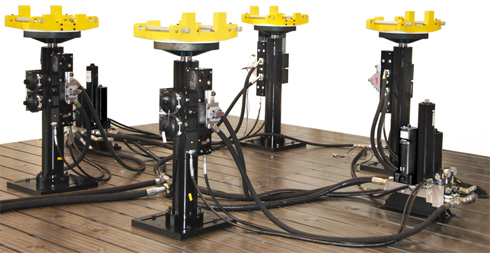 Used with body in white and full vehicles to perform validation, durability, buzz, squeak and rattle (BSR), and noise, vibration and harshness (NVH) testing.
Products
Hydraulic actuators with hydrostatic bearings and optional X-Y positioning system with test controller and software for signal generation and field data replication.
Proven Solution

The system delivered to a major OEM will accommodate the evaluation of a wide variety of vehicles including the heavy demands of structural durability and the delicate performance requirements of squeak and rattle.