Civil and Commercial Drone Detection
You control access to your facility for very good reasons.  The wide availability of low-cost, easy-to-use drones negates those access controls completely, especially in open-air facilities.  The experience we gained supporting national law enforcement at many Special Event Assessment Rated (SEAR) activities has proven this need. Our solutions detect, identify, and track illegal drones and direct law enforcement appropriately.
Making Sense of Drone Defense
Our solutions provide you actionable intelligence you can use. We offer proven fixed, mobile, and portable solutions as well as sensor and technology-agnostic integration services.  Our custom integration services are engineered alongside our customers to deliver a completely tailored solution blended into a common operating picture (COP).  Moog systems are field tested, simple to use, and law enforcement proven.
If you are not sure you have drone-borne risks, our initial assessment service will detect threats you may be facing.  Our unmanned and internet of things (IOT) connected sensor package will detect, identify and locate drones flying in your airspace and provide a report on findings.  Additionally, we can help you better quantify known risks and provide appropriate mitigation options. 
Over the years our Subject Matter Experts have successfully supported many Special Event Assessment Rated events.  If you need a quick solution, we can rapidly bring this expertise to you with an affordable leasing option.
Mobile Solutions
Our mobile solutions are self-contained command and control centers with built in sensor suites.   High bandwidth data links enable integration of external sensors such as fixed cameras or temporary sensors placed on rooftops for the occasion.   This configuration has been widely deployed for sporting events to augment law enforcement capabilities.  Our Common Operating Picture (COP) software integrates with the installed features of your facility and provides your security team with a seamless view of all activities of interest.  Our mobile app allows the field staff to see the same data and communicate with the control center.   We can also integrate these capabilities into your tactical operations center.
Fixed Solutions
Our fixed solutions range from a remote IOT connected sensor package to a complete counter UAS system with multiple sensors.  The COP software ties all the device data into actionable intelligence for your security team.  Whether you are protecting a single building, a complete campus or significant infrastructure we have a scalable solution to meet your needs.
Portable Solutions
We provide lightweight, rapidly deployable sensor kits with IOT communications links for both temporary and long-term fielding. These are packed into man-portable rugged cases suitable for easy emplacement in locations such as rooftops.  Information from these devices is displayed on our COP or can be provided in other formats.
Options and Services
Leasing options provide:
     • Frequent technology updates
     • Reduced capital expenditures

"Red Team" capabilities test your defenses and identify risk areas
Training for all the equipment and services we provide
Trained Field Support team ready to serve you
We provide service for systems outside of their warranty period.
Related Product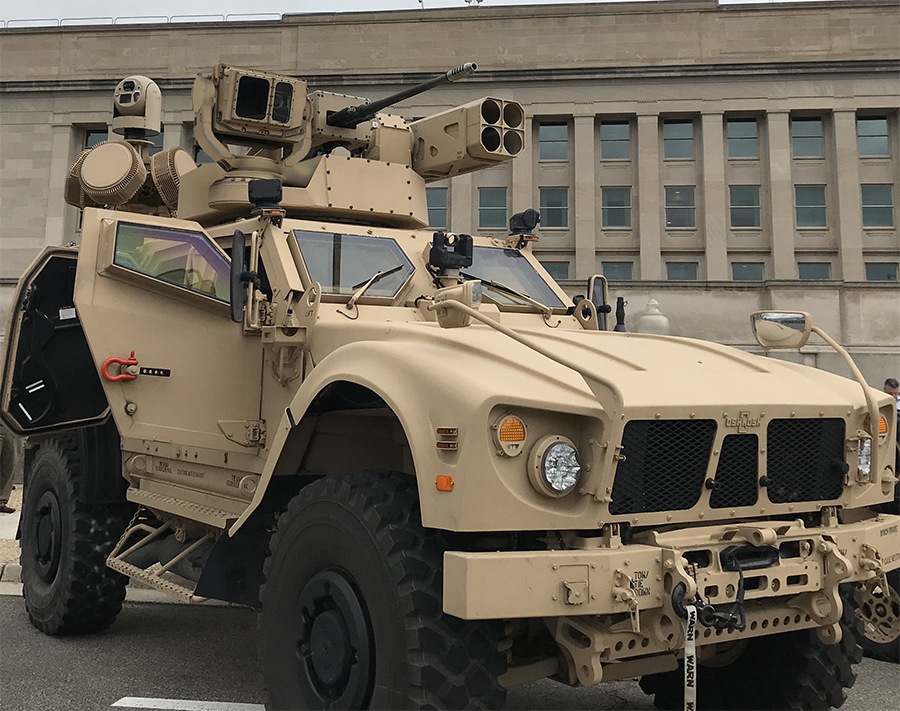 Military Drone Defense
Reconfigurable Integrated-weapons Platform (RIwP®) is a flexible, scalable remote turret providing tailored overmatch and improved survivability against current and emerging threats across the full spectrum of conflict. Providing precision medium caliber and indirect-fires lethality, this product is light enough for a tactical vehicle, yet has more fire power than most currently fielded combat systems.