AVIONICS
OVERVIEW
Moog is a proven provider of high performance and reliable space-rated avionics hardware and software. Products include control and data handling, power distribution, payload interface cards, mass memory, GPS receivers, motor and actuation drivers and controllers, and onboard computing. Moog offers both off-the-shelf and custom avionics software solutions for extreme environments.
CONTROL AND DATA HANDLING AND ELECTRICAL POWER SUBSYSTEM
Both the integrated Avionics Unit (IAU) and Main Avionics Controller (MAC) combine traditional Control and Data Handling and Electrical Power Subsystem functions into a singe unit. The IAU utilizes traditional EEE parts in Level-1,-2, and -3 part grades while MAC takes advantage of radiation-tolerant, automotive-grade parts, significantly reducing material costs.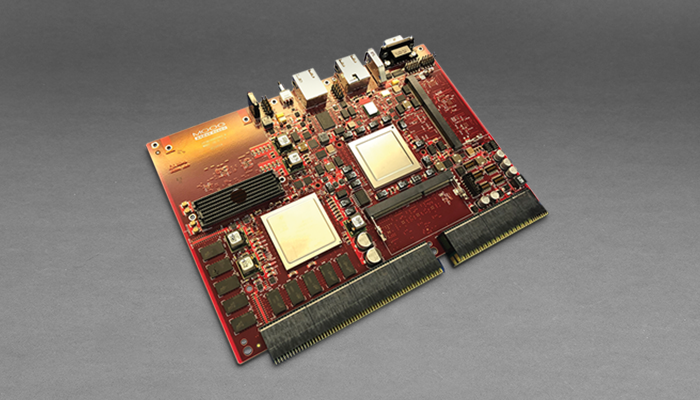 GIMBAL CONTROLLERS
The system contains two primary and two redundant motor drive outputs, which control and drive small, three phase Wye, six state, and permanent-magnet actuators. The GCE contains two primary and redundant incremental encoder interface circuits. The GCE communicates with the spacecraft via a dual redundant MIL-STD-1553B bus.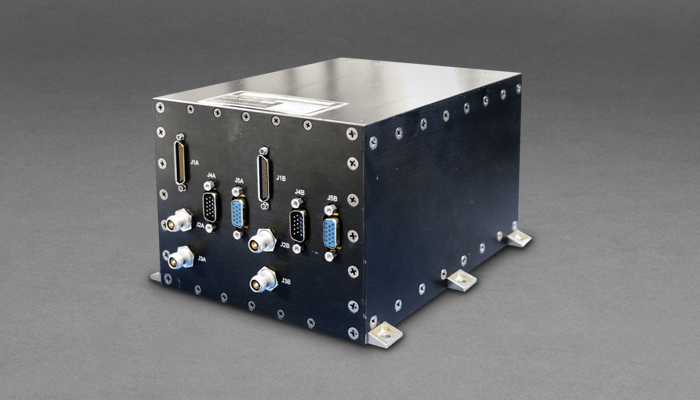 PAYLOAD INTERFACE CARDS
These high-performance, next-generation products for Processors (GPU, DSP and ARM) as well as Memory (NAND FLASH and DDR4) are state-of-the-art, radiation-tested and can be provided in component, board-level, or integrated assembly.