Engineering Spotlight: Herson Poklay
For the sixth edition of our Engineering Spotlight series, we're pleased to feature Heherson (Herson) Poklay of our Baguio, Philippines facility. Joining Moog in 1997, Herson has spent his entire engineering career with Moog Aircraft Group.
Practical Childhood Engineering
Herson's interest in engineering didn't start in the same vein as other spotlight engineers. He didn't dissemble his mother's kitchen gadgets or build elaborate fortresses with Legos® and Erector™ sets, but he did have a mechanical mind. Calling himself, "a handyman," at 14 years of age, in a backyard welding shop - he built his family an oven for baking bread. His goal was to construct a mobile oven, made of thin sheet metal, with sufficient shielding. The project was a success and not only did Herson realize he could build an oven, but his family used that oven to make and sell bread as a family business for several years. To this day Herson still enjoys welding in the backyard.
College Application
As a senior in High School, Herson had the chance to enroll in a summer industrial electrical course, as well as assist his uncle in electrical construction works to practically apply what he was learning in class.
When it came time to choose a major in college, there wasn't a doubt in Herson's mind that he wanted to be an engineer. He had a passion for understanding the logic behind complex electro-mechanical objects and wanted to apply this on the job. He was accepted to Saint Louis University in Baguio City in the Electrical Engineering program, where he enrolled and started the five years of study to get his Electrical Engineering degree.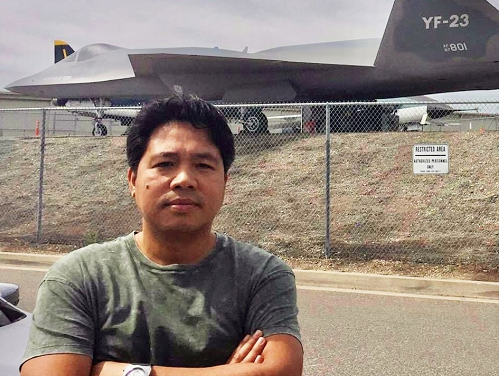 First Experience with Moog
In the Philippines there are private universities and there are government-run technical institutions, similar to vocational schools in the United States. These schools are supported by local companies and free to anyone who is accepted. Moog supports one of these technical schools. During his time in university, Herson heard of an opportunity to apply for a machinist program, at this technical school, which upon graduation would guarantee him a position at Moog as a machinist. He applied for the program and, along with three other students, was selected to join the program. Ultimately he declined, deciding that he should finish his engineering degree. Moog however, remained in his mind as a future employment target. He knew they were one of the biggest employers in Baguio and had an excellent reputation. Moog's contribution to the local community through support of the technical school made a strong impression on him, and he wanted to eventually work for an employer who gave back, like Moog.
Today, this vocational institution has a regional training center, called Technological Education and Skills Development Authority (TESDA) near the Moog Baguio facility, strengthening the partnership. Currently, Moog's participation with TESDA has been interrupted due to the COVID-19 pandemic, but will resume based on need when it is safe to do so. Manpower pooling resources for machinist and assembly and test technician positions from the program have been a great benefit to Moog
Finding His Way Back to Moog
Upon graduation, engineers are required to take board licensure, and to do this Herson needed to travel to the country's capital, Manilla. Newly financially independent, he decided it made sense to look for an entry-level position in the metro Manilla area, which is a four-to-five hour drive from Baguio. The job search proved more difficult than he'd anticipated. After being offered several positions with wages that would not support the cost of living there, he decided to return to Baguio. He would focus his attention on Texas Instruments and Moog, the two largest companies in the city. Herson said, "I must be the luckiest person of all time, after the bus ride back to Baguio I was looking in the Sunday job ads and saw an opening at Moog." While the opening was a non-engineering role, it was a great opportunity and the starting pay was on par with an engineering cadetship (apprenticeship), so he decided to apply. It was then that Herson's career at Moog started. He was hired for a job in assembly and test.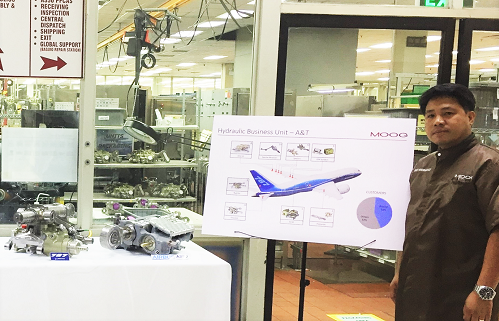 Climbing the Moog Ladder 
Starting as a servo valve assembly and test technician, he was able to appreciate how the basic engineering principles are applied to our complex servo valve design. His interest in practical troubleshooting of failure modes inspired him to learn more about the technical requirements of Moog's products.
This passion for working with technical product performance segued him into a position in the Product Engineering Department. This role change brought a new excitement to his day-to-day work. He had the opportunity to travel to East Aurora for training and while there he gained a new appreciation for the complexity of the products that he was responsible for. Having a strong hands-on background in assembly and test of electro hydraulic servo valves, he was able to further enhance his technical knowledge and quickly gain an understanding of the functional requirements at the actuator level.
In 2008, after the successful transfer of the 787 PFCAS program to Baguio, Herson moved into a leadership role as a Group Leader for the Electro Hydraulic Servo Valve Engineering Unit. At that time, there was a strong focus on lowering the cost of all the commercial aircraft programs, and he proudly recalls the success of winning the renewal of multiple long term agreements with major customers.
After several years in servo valves, he moved back to actuation engineering and became the Product Engineering Manager for the Hydraulics Business Unit, a role he has remained in since 2012.  As he described it, "this keeps his finger on critical issues, including quality." It's been a change because the role is less technical and coming from assembly and test, there are times that he finds it difficult not engaging in the technical aspects of the job. However, the challenges of each day and the direct effect he can have on improving safety, quality, cost, and delivery - are hugely rewarding.
A Normal Day on the Job
Each day there is a new topic to delve into related to product issues and the support needed to deliver products on time. He leads the Product Engineering Group to engage proactively, and productively to ensure they have the discipline needed to support the manufacturing operations and maintain product integrity. A daily check-in with his team helps him determine what is needed to support the most pressing operational needs of the business.
Recently he's participated in many kaizen events to support new LEAN initiatives, with some events taking up his entire week.  He finds the acknowledgement and need for Product Engineering's input and technical intervention in these activities, rewarding.
Over his 13 years in engineering leadership, he's realized the need for continuous improvement in order to meet customer needs. As a member of the Engineering Process Global team he's had the opportunity to interact with the various engineering disciplines across Moog's sites, which has been valuable in learning the fine points of development to production on numerous product platforms.
He also currently leads a team in Baguio working to establish the AS9145 certification, in collaboration with Aircraft Group's global quality initiative for Advanced Product Quality Planning (APQP).
Outside Interest
When he's not leading the Product Engineering team at Moog, Herson loves outdoor activities. The pandemic has limited these, due to government advisories to stay at home, so there has been more free time. In this time, he has again focused on ovens, building a brick chimney, similar to a brick oven, which helps satisfy his love of outdoor campfires.
Following that project, he learned how to plant vegetables using the hydroponics method. He was influenced by his engineering team members to embrace this as a hobby during the pandemic and he enjoys it a lot! He says, "back yard grown lettuces are fun to harvest." He also enjoys playing darts and joining local tournaments, saying that "there is something in this game that keeps me nervous, involves self-control, and makes me competitive."
When not engaged in welding/handyman work or throwing darts, he is spending time with his family, including his three kids – two boys and a girl. During non-COVID times, he bikes with his children. They access the local bike paths outside the city in a forested area set aside for trail biking and boasting spectacular views. The new backyard chimney campfire is also a family gathering place.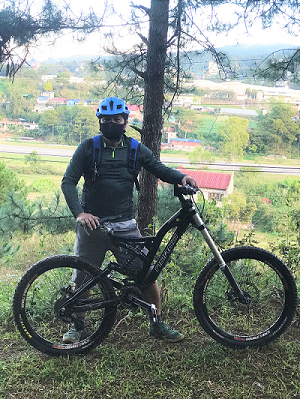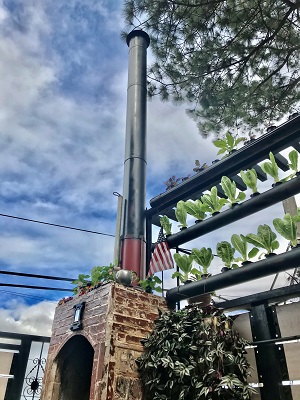 Future Goals

The COVID-19 pandemic has been a challenge to all those in the aerospace industry. It is Herson's goal to support Moog by doing more with less. To stay globally competitive by encouraging collaboration and dynamic teams to address cost challenges. He's positive that the industry will recover and his future will remain bright with Moog.  
On the personal side, he is challenging himself to do several long road bike trips with work colleagues and take on a 60km mountainous ride!
To learn more about how you can join Moog's team, start a career you love, and maintain a healthy work-life balance, visit: www.moog.com/careers to view our global job opportunities.