Engineering Spotlight: Andrew Crego
Meet Andrew Crego, an Integrated Project Team Lead here at Moog, who has proven his leadership skills on and off the job. Although a native of Western New York, the home of Moog's corporate headquarters, Andrew has been working at Moog's facility in Torrance, California for the past two years.  Before starting his career with Moog, Andrew attended Cornell University in Ithaca, New York, where he received a degree in Mechanical Engineering and a minor in Business.  While at Cornell, Andrew discovered his passion for leadership.  He landed an opportunity to lead a team in a highly technical development project – building an all-terrain vehicle from scratch.  Once completed, the vehicle was entered into the Baja SAE competition, along with 100 other schools from around the world.  The object of the competition is to provide students with a challenging project that focuses on planning, manufacturing, and designing tasks that are crucial to a successful launch of a new product.  The students are required to work together as a team through all phases of the project.  To learn more about the Baja competitions, visit:  About the Baja SAE Competition.  Andrew and his team had one goal in mind – taking first place in the competition.  To finance their project, Andrew and his team obtained corporate sponsors, promoted their vehicle through crowd-funding campaigns, and reached out to people in the community through live videos and blogs.  Their efforts paid off; they were able to raise enough money to build and test a winning design.  To this day, Andrew believes this experience prepared him for his current position at Moog.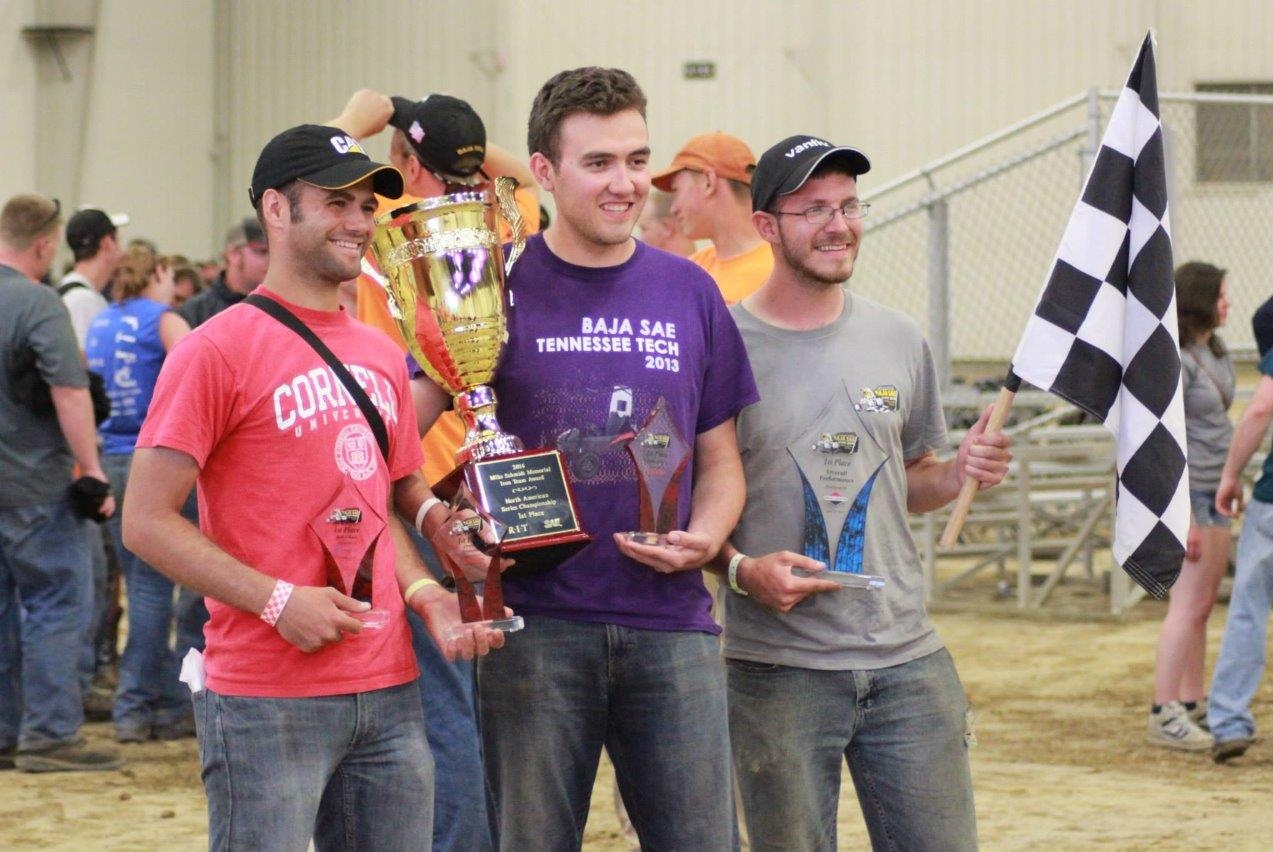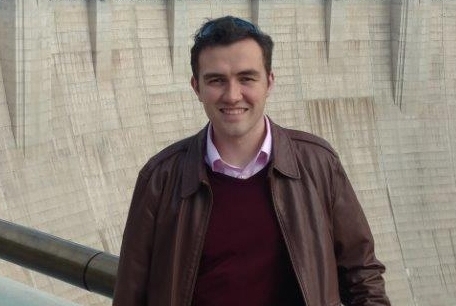 (From left to right: Now Moog Employees, Alex Masetti, Andrew Crego, Matt Allen)
Prior to taking his current position, Andrew started interning at Moog the summer after his sophomore year in college.  As an intern, you gain experience working on projects related to the courses you are studying.  For more information on what Moog has to offer for college students, click the following link:  Moog Internship and Co-op Information.  After completing his internships, Andrew joined Moog as a full time employee, and began by participating in the V-280 Military Tilt Rotor Project.  Within just a few short months, Andrew was promoted to the systems lead of the project.  After approximately a year and a half in that position, a leadership role opened up on the Gulfstream G500/G600 aircraft project in Torrance, California, and Andrew quickly jumped on the opportunity, despite having to move across country and leave friends and family.  Andrew embraced the new adventure with open arms.
In his current position as Integrated Project Team Lead for the Gulfstream G500/G600 aircraft project, Andrew must mitigate technical challenges, interface with the customer each and every day, as well as coordinate across the Moog team on the project.  A typical day for Andrew begins at 7 AM with a daily meeting with all key players of the program, including the program manager; at times throughout the project, this meeting has even occurred on the weekends.  The meeting discusses status for key tasks; such as modifying test equipment, shipping hardware, and investigating test failures.  Andrew communicates with several different teams that all have an important role in the project.  Andrew works with actuation design teams, electrical teams, software teams, system teams, and actuation test teams.  During the course of a day, at least eighty Moog engineers are working on this project at any given time.  After the Moog meeting, a meeting with Gulfstream is also held each day to coordinate dates and times to witness tests, discuss approvals or deviations of test procedures, review reports of failure investigations, as well as discuss future planning.  Each day a major focus is on the hardware.  Over ninety unique pieces of Moog hardware are required for each aircraft and each of these require build, test and post-test inspections.
The most challenging, yet satisfying part of this role for Andrew is reaching huge milestones, for example, safety of flight certification.  One of the most rewarding moments for the team, which included over 125 contributors, was when Gulfstream confirmed a successful first flight for G600 just a few days before the Christmas holiday of 2016.
Andrew thrives in the development world, coordinating large, complex projects.  Andrew is eager to take on the next big project milestone, the Gulfstream G600 full certification, in the Spring.  Once the G600 is certified, Andrew plans to take on another project, possibly internationally and take advantage of the frequent opportunities within Moog to move globally.  Only time will tell, but the sky is the limit for Andrew! 
Written by: Kelsey Speidel, Moog Inc.

---
Share this Article: