Expanding Moog into the Digital Atmosphere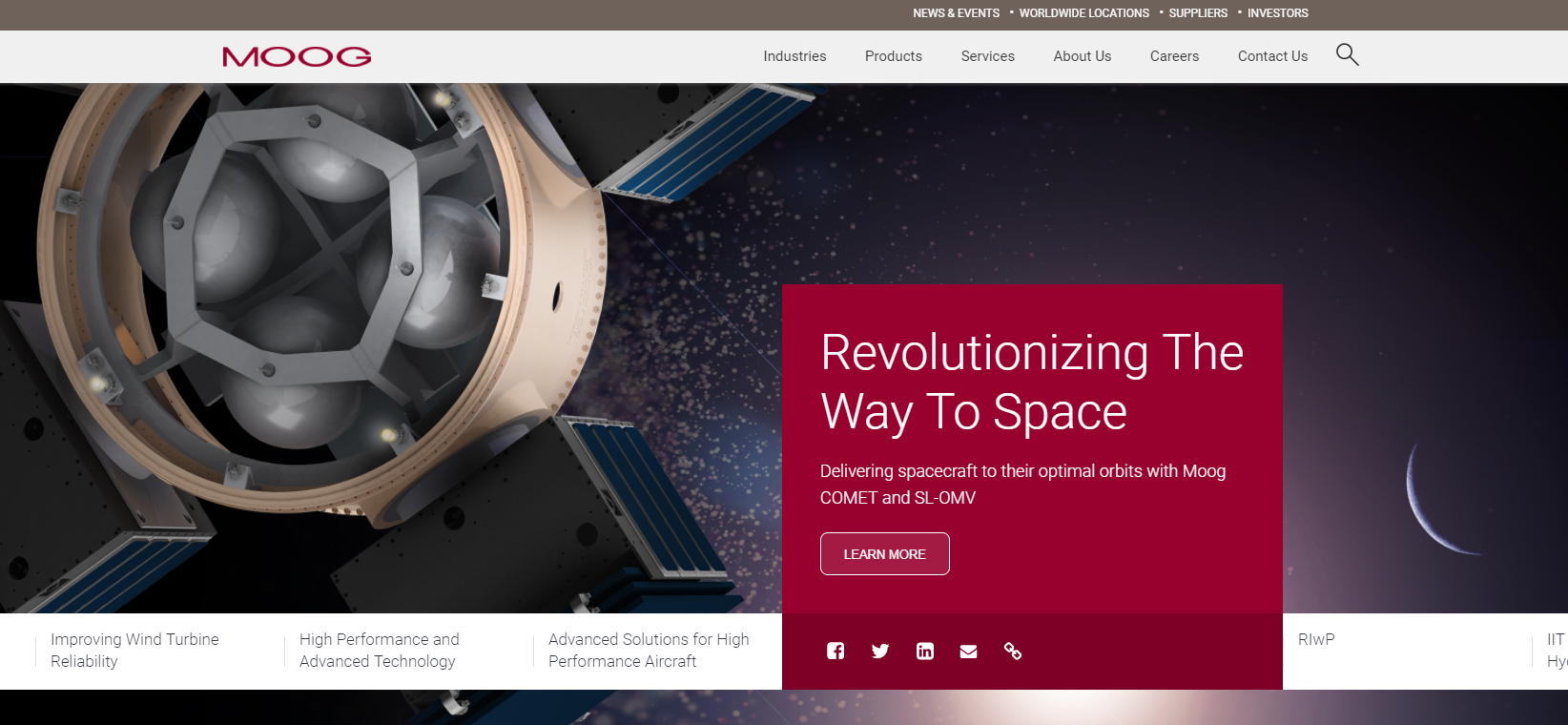 Author Background
My name's Steve Balla and I'm a digital marketing specialist working for Moog Space and Defense group. I specialize in utilizing digital and social media platforms to connect with our customers and create an online community that is engaged about what we do here at Moog. I am a graduate of Canisius College with a degree in Digital Media.
Why is important for a company like Moog to be focusing on digital marketing?
Digital marketing has exploded in the last 5 years. Social sites and web platforms have shown that if used correctly they can offer much more than traditional marketing practices. One of the main advantages is the number of users that these platforms allow our company to connect with. By gaining followers and connections on social platforms for example, we're building a database of people that we can communicate a marketing message to every time we post content. I liken it to a company having its own radio station, except instead of using someone else's audience (like a magazine publication) you have the ability to build a list of the people you want to communicate with.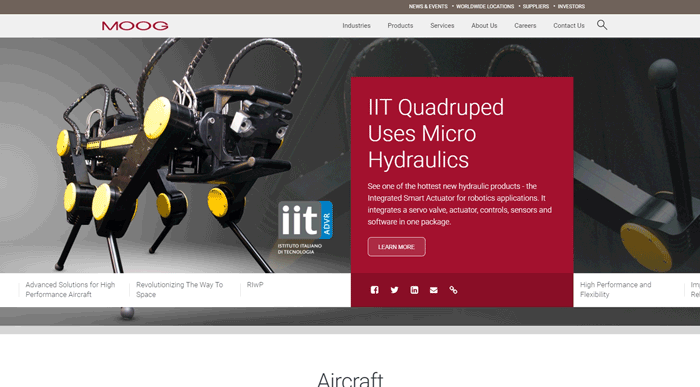 What is Moog currently doing on their digital channels, what are we looking to do in the future?
                Currently Moog is doing a great job in recognizing that our digital and social media platforms are a tool we can use to connect with certain audiences. Whether it be current customers, future customers or even employees, we are looking to create content that is relevant to these demographics but target specifically to show the right messages to the right people. We're using analytics to develop personas for users that visit our websites and will be able to learn more over time about what our customers want and need when they navigate around our site. It's easier to determine the direction that we want to take when we can get data back that focuses on our customer's experience. Social media allows two-way communication between a company and consumer in a way that wasn't previously seen and it's safe to say that it has changed how businesses approach marketing. We try to focus more on the engagement of our databases with interesting stories that will resonate on a more personal level rather than hitting them over the head with product data.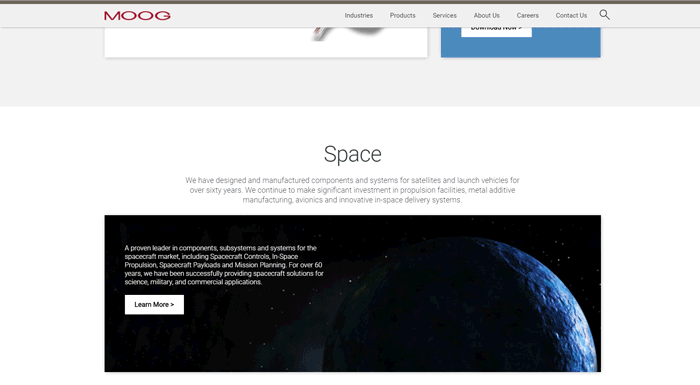 How do you see Moog improving on web and digital platforms?
I see many possibilities for 2017 and beyond. I think one of the main areas that we're actively looking to improve is the customer journey on our website. We want to make the journey to get information as easy as possible. If our customers and employees are experiencing frustrations when trying to find a datasheet, blog article, or filling out a contact form, then we have to address it and come up with a solution. One of the first adopters of this practice is our Space homepage (www.moog.com/space). We've been working on reorganizing this content to allow the user to find any type of information whether it be a brochure, or datasheet within three clicks of being on our Moog.com homepage. By creating these subpages, the user will be able to determine how they want to navigate the site and will have simpler options to choose from. The first phase of this project has been the reorganization. The second phase which is currently in development, will be a redesign to fit the new organized pages.

Another major change people have probably recognized is the redesign of our main homepage www.moog.com. This was a project that became a joint effort of our web team and the group marketing departments. We realized that the starting point of our website was lacking in look and function and wanted to provide an area with more information for the customer, so that they can navigate easily and find featured content that is important to them. This new layout allows us to communicate as Moog Inc. but then also provide specific content relevant to the user. (i.e. an engineer working for a space company would need to navigate to the industrial section of our site.) We can then track how a customer uses the main page to navigate and back up our findings with data to improve their journey the next time they are on the page. All in all I think the way that we're incorporating analytics to back up changes being made is really a great step forward into our digital footprint and should have major affects into how our marketing strategies are created in the future. Stay tuned for more exciting updates coming to our web and social sites, and in the meantime… click around and give some feedback on what you think about the new changes already! - sballa@moog.com 

---
Share this Article: