Integrated Motion Assembly Success Stories
October 26, 2017 | By: John Hoge
Are you challenged by the demands for connecting a myriad of complex components in your system?
Transferring power and data across rotating interfaces
Requiring custom motion and control
Optimizing system performance and data integrity
Developing a system solution with limited in-house resources
For over 50 years, Moog has provided customers with motion and power / data products in support of major military, aerospace, medical and high-end commercial and industrial applications. Our products include slip rings, twist capsules, fiber optic rotary joints, fluid rotary unions, high performance DC motors, resolvers, electromechanical actuators and multiplexers. Moog leverages its expertise in the design and manufacture of components to a new level by offering integrated motion assemblies that combine motion and power / data conversion across a rotary interface. Collaborating with Moog allows you the flexibility and time needed to focus on your core business: the overall system solution. Read some of our success stories below to learn how our customers have benefited from working with our engineering experts. 
Transferring Power and Data While Maintaining Precise Angular Rate

Challenge
The customer needed a complete azimuth drive assembly to support and actuate a 900 lb radar mounted under an aerostat. The assembly had to transfer several circuits of electrical power and data while maintaining the speed of the radar in the azimuth axis.
Solution
Moog developed an azimuth drive assembly that integrated power and data slip rings, two-channel fiber optic rotary joints, a direct drive motor, a resolver and a servo controller in a specially designed housing with bearings. This assembly was designed to regulate a 900 lbm, 300,000 lb-in2 suspended load between rest and 30 RPM.
Rotary Gimbal Stages with Quick Response Times

Challenge
The customer needed two single-axis rotary assemblies to install in an airborne gimbal assembly that could quickly point a sensor at an incoming threat. The assemblies had to be compact, light and capable of meeting harsh environmental conditions.

Solution
Moog provided rotary gimbal assemblies that combined motors, resolvers and slip rings in custom structures with bearings and seals. These solutions are capable of operating in various airborne environments while meeting the requirements of minimal slew time with a combined mass of less than 20 lbs.
Improving Performance and EMI Susceptibility

Challenge
The customer was in search of a new supplier of highly reliable servo actuators for use on a tactical class UAV. The project required the rapid development of designs with better performance, improved environmental capabilities and better EMI susceptibility than the incumbent source.

Solution
Moog responded with one DSP-based servo control actuator design that moved all flight control surfaces on the UAV despite varying loads. Since the aerodynamic loads were much higher at several flight control surfaces on the vehicle, Moog developed a second stage bolt-on gearbox that doubled the output torque from 50 to 100 in-lbs. This allowed the use of the same basic configuration at multiple positions. Moog also developed a novel position feedback technology for the actuator that led to increased reliability at a lower cost.

Catering to Short Lead Times

Challenge
Customers of various applications were looking for assemblies with a DC motor, accurate rotary position sensor and slip ring in a housing with bearings. Low to nominal non-recurring and short lead times were necessary.

Solution
Moog developed the AC7332, a standard rotary gimbal stage that integrated a DC direct drive brushless motor, absolute position encoder and slip ring into a housing with bearings. This assembly also included a bore in the centerline. The AC7332 was designed for use in many applications, including radar, electro-optical, infrared, LIDAR and high-end industrial applications.
This assembly, when driven by a customer-supplied servo amplifier, develops highly dynamic motion profiles and is very accurate and repeatable. The mechanical configuration of the AC7332 allows the customer to mount a heavy payload onto it without any external support.
The AC7332 rotary gimbal stage is available in three lengths, each with different peak torques and slip ring channels. Capable of withstanding harsh environments, the AC7332 can operate over a temperature range of -54 - +71°C. This offers the customer a rotary gimbal stage solution that can be easily installed into their system.
Contact our engineering experts to discuss how an integrated motion assembly can be tailored to benefit your application.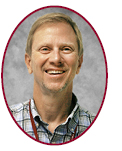 About the Author 
John Hoge is the Product Line Manager for Integrated Assemblies at Moog. With over 30 years of experience in high performance motion control solutions, John is responsible for the development of higher level solutions business across several Moog sites, including rotary gimbal stages and multi-axis gimbals and pedestals.