Matrix™ Series Motors Ideal for Defense Applications
August 31, 2017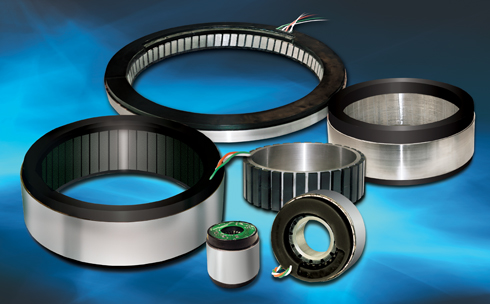 In today's military market, rugged industrial products are utilized to provide the functionality and reliability needed to meet or exceed the requirements in the field. Highly performing products must operate in extreme environments with more efficiency and flexibility than ever before. Moog's DB / DBE Matrix™ Series brushless DC torque motors are often used in these types of applications due to their ability to minimize input power for maximum efficiency.
 
Commercial Off-The-Shelf (COTS) DB / DBE Matrix™ Series Brushless DC Torque Motors

The DB / DBE Matrix Series is a family of motors consisting of a wide range of sizes, outside diameters from 1.5 to 22 inches (38 to 558.8 mm) with several stack sizes for each diameter. Utilizing high energy rare earth magnets and dense slot fills, the DB Matrix Series achieves high Km values. This provides the highest performance per volume and minimizes the motor footprint within the system. 
Benefits
Operate over a wide range of speeds - not limited to AC frequency
Extremely quiet operation with long life capability
Motor life is not limited to brush or commutator life
Efficient operation without losses associated with brushes
Eliminate backlash and increase servo stiffness for an optimized direct drive system


Contact our experts to learn more.

Typical Applications
Speed and rotation control systems
Gimbals for FLIR and inertial navigation systems
Stablilzed gun and fire control systems for combat vehicles
Fire control radars for land and shipboard defense
Cockpit instrumentation for military and commercial aircraft
Space and vacuum instruments, actuation systems and momentum wheels
Brushless DC Torque Motors Product Guide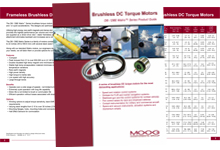 Learn more about the features, benefits, options and specifications of the DB / DBE Matrix™ Series Motors.