The Benefits of Linear Motors
April 4, 2017 | By: Dave Rahusen



Today, most motor technologies are set up to run in a rotary fashion. This can be a problem when the need to produce a straight move arises. To get linear output you would be forced to buy and maintain additional components (such as pinion gears, belts, pulleys, etc.), thus wasting precious time and money. To solve this issue, many engineers opt to upgrade their system to use a linear motor. Linear motors run in a straight line and follow your instructions, all with a minimal number of components. 
Performance Attributes of Linear Motors
Straight Motion

Up / down  
In / out   
Push / pull

Fast

Acceleration
Deceleration
Run speeds up to and beyond 100" per second

Precise

Positioning with closed loop encoders built right onboard
Motion profile to follow your exact commands (in, out, sine/cos, vibrate at desired frequency, etc.)
Drive the brushless linear motor with the right amount of current to get exact force needed

Robust

Simple two component construction - stator and rotor
Less components means less to fail = more engineering reliability
Non-contact magnet field creates motion
Long life bearing; require 1 minute of maintenance every 6 months
Moog's linear motors offer dynamic and precise linear motion positioning for robotics, factory automation, processing, packaging and other industrial applications. As a high force, direct drive solution, Moog's linear motors extend maintenance intervals and reduce the cost of ownership of any linear motion system. These devices are easy to install and have a rugged and durable design with built-in thermal and fault detection.

Want to learn more about the applications and uses of linear motors? Download our linear motor FAQs >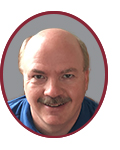 About the Author 

Dave Rahusen is the Business Development Manager at Moog, working at Moog's Springfield, PA operations. With 32 years of experience with motion control, Dave helps customers design and implement the right solution for their application.
Download Linear Motor FAQs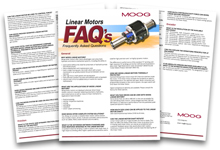 Want to learn more about the application of linear motors?