Wind Turbine Solutions at AWEA Windpower Expo
May 16, 2017 | By: Steve Black

As a key player in the wind industry, Moog provides high-reliability slip rings in critical applications where durability, performance, and uptime are demanded. These slip rings eliminate routine maintenance and costly downtime. 
Wind turbine operators use Moog's pitch slip rings to replace low reliability, high maintenance designs in existing turbines. These models are developed as direct replacements in major wind turbine models.
Advantages of Moog's Wind Turbine Slip Rings
Maintenance free for 100 million revolutions
Minimal wear debris generation
No lubrication required
Wide operating temperature
Lower life cycle cost
High reliability
No periodic inspections required
Moog Exhibiting at AWEA WINDPOWER
To see Moog's wind turbine solutions in person, stop by booth #2215 at AWEA WINDPOWER. This show takes place from May 23-25, 2017, in Anaheim, CA. To learn more, contact our experts.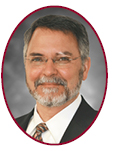 About the Author 

Steve Black is a Senior Business Development Manager at Moog. Steve has worked at Moog's Blacksburg, VA, operations since 1991.