Leading event for Drives, Motion Control, Power Transmission and Automation
9 February 2012
Moog Industrial Group today announced it will showcase its range of Electric Motion Control products and solutions at Drives 2012, in Birmingham, UK from 17 until 19 April 2012.  
Visitors to the Moog Stand D1660, which is located beside the VIP Lounge, will be able to learn about Moog's wide range of electric motion control products and solutions for machine builders and understand how they can serve best their needs. These include precision Servo Drives and Servo Motors, Real Time Machine Controllers (PLC or stand-alone), Linear Actuators and Ball and Planetary Roller Screws.   This show represents a good opportunity for Moog to put into perspective these offerings with the well established and continued range of hydraulic products such as servo valves, radial piston pumps and manifold systems.
During the show's seminar program, Moog's regional business manager for North-West Europe, Steve Darnell is to present a keynote presentation entitled, "Selecting the Motion Control Technology that Meets Your Needs." This presentation will highlight some of the design and selection decisions facing machine builders, and will focus on case studies that illustrate Moog's "Technology Neutral" approach, which has facilitated the development of some of the world's most advanced and precise machines.
Prior to the show, Mr. Darnell said: "At Moog, technology neutral means we design and implement both hydraulic and electric motion control products and solutions for our customers, working with both OEMs and End Users in markets such as Energy Production and Generation Machinery, Industrial Automation, Simulation and Test.  Therefore, we have developed an in-depth understanding of the best usage of each technology. This allows us to work in collaboration with our customers to deliver the best motion control solution for their specific needs."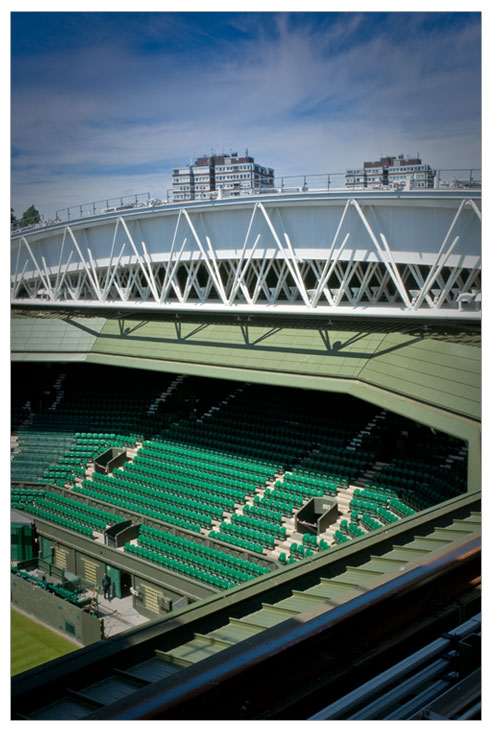 Photo Caption: Collaboration and Technology Neutral – Wimbledon's Electric Roof