Moog Hydraulic Simulation Table Allows Exova to Achieve More Realistic Automotive Testing
18 January 2012
East Aurora, New York, USA – Moog has designed and manufactured a Hydraulic Simulation Table based on the company's latest line of Hydraulic Test Actuators. This offers more capability than a conventional orthogonal system, which is a table moved by actuators mounted on its base and sides.  The Moog Hydraulic Simulation Table is a six-legged hexapod with two equilateral triangular frames set one above the other, offset at 30 degrees.  Each apex of the top triangle is connected to the two apexes below it via Moog Hydraulic Test Actuators with Hydrostatic Bearings.

The Moog Hydraulic Simulation Table gives users a frequency of response up to 100 Hz and can handle payloads up to 680 kg (1,500 lbs).  Auto makers and independent test houses can use this latest simulation table to replicate real-world road conditions that strain automobile components, such as axles, engines, interior and exterior assemblies, seats, steering column assemblies, cooling module systems, truck and tractor cabs, and After Treatment Systems (ATS) for heavy-duty diesel applications.
"As our customer uses the simulation table for more tests, some features clearly emerge as key advantages. First, higher fidelity means a more realistic test," states Tobe Ehmann, Moog's product line sales manager for test and simulation.  "Second, compared to classic orthogonal systems, the hexapod form factor of the Moog Simulation Table has a smaller footprint, just a third the size of classic systems, which creates more floor space for the user."
Steve Panter, operation manager of global automotive testing provider Exova, purchased the Moog Hydraulic Simulation Table last year and states, "A lot of damage occurs within the range from 50 to 80 Hz when a company does testing analysis. With a lower performance simulation table, results are often filtered down to 40 Hz, so any damaging events beyond that point are not captured."  Panter adds, "The Moog Hydraulic Simulation Table allows those events to be included in the scope of testing, and broadens the value of the testing process."
Moog designs and manufactures the servo valves, actuators, test controllers and software used as an integrated system in the Hydraulic Simulation Table.
About Exova
Exova Group Ltd. is a leading provider of laboratory-based testing and related advisory service. We focus on providing our customers with technically demanding, value added testing for a broad range of products and processes to ensure compliance with safety and quality standards imposed by customers, accreditation bodies and regulatory authorities. We also provide calibration services to a broad range of customers in Northern Europe. Our global network serves both our multinational clients and local markets and allows us to transfer knowledge and deliver global best practice locally. Visit www.exova.com.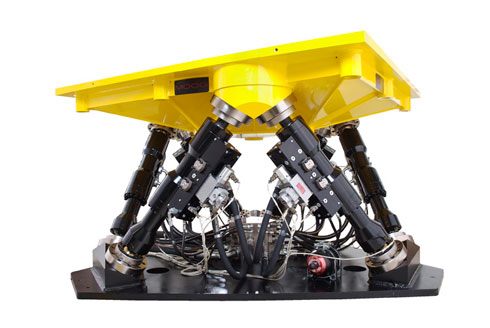 Caption: Moog Hydraulic Simulation Table offers vector-based motion and an expanded frequency range up to 100 Hz to increase testing speed and flexibility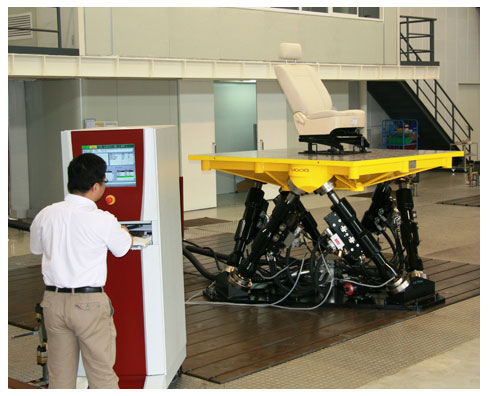 Caption: A technician testing vehicle components using the Moog Hydraulic Simulation table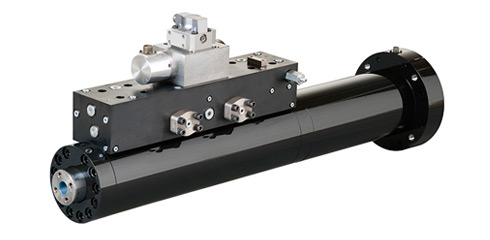 Caption: Specially designed hydraulic actuator for Test applications give higher level of dynamic performance, reliability and longevity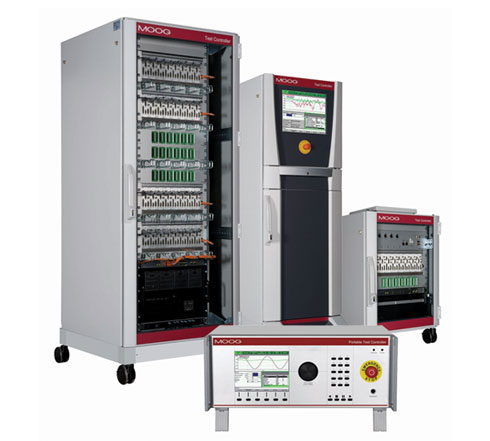 Caption: The full family of Moog Automotive Test Controllers incorporates unique control loop technology to test faster