Moog and Westmoreland Mechanical Testing and Research Streamline Servo Valve Service, Increase Uptime
9 July 2012
Moog Industrial Group announced that a service contract signed with Westmoreland Mechanical Testing and Research Inc. (Westmoreland) has resulted in a servo valve repair and replacement expenditure drop of approximately 52 percent for Westmoreland.  With Moog's help, Westmoreland streamlined its servo valve inventory and carefully planned its scheduled use of "spares and repairs," which allowed the test facility to reduce its repair costs and increase uptime.
Westmoreland's global operation tests materials for the aerospace, automotive, nuclear and medical industries and operates more than 250 servo hydraulic test frames to perform tensile, fatigue and thermal testing. Servo valves provide precise, closed-loop control of position, velocity, pressure and force in these test systems. The harsh conditions in these test applications include high forces sometimes running around the clock; this can stress equipment. Westmoreland also wants to ensure that its motion control systems do not damage a test specimen, since it can be costly to replace prototype units and recover the time lost from a failed test. Flexibility is also critical as technicians constantly reconfigure systems to test new products and need to be able to do so quickly and easily. Consequently, an effective service program for critical components such as servo valves is a key to success in the test business.
"Some of our tests can last six months," said Mike Rossi, vice president of Operations for Westmoreland. "If a servo valve fails during a test program, it can be a disaster for project schedules, costs and customer confidence. Westmoreland tried to reduce O&M expenditures by simply choosing a third-party valve repair company that promised a lowest cost for repair.  What we found was the price per piece was less expensive than competing offers, but the repairs weren't lasting as long," remarked Rossi.
Westmoreland had worked with Moog in the past, and asked the service team to help Westmoreland improve valve reliability.  Steven Beddick, aftermarket sales manager for Moog, said, "Our response to Westmoreland was threefold:  First, streamline your servo valve model inventory; second, improve the quality of servo valve repairs; and, last, put in place a trade-in program for valves."
After examining Westmoreland's servo valve inventory, Moog recommended upgrades that reduced the number of models in service by more than 40 percent. Second, Moog's standard process ensures repaired valves meet original factory specifications, so Moog was able to improve Westmoreland's valve performance and reliability. And third, Moog gave Westmoreland the option to trade in any brand of valve that required extensive repairs.
"We signed a three-year contract with Moog beginning in 2008, but we weren't tied to any set schedules or minimum volume for repairs or purchase," added Rossi. "We removed competitor valves from service and replaced them with current technology Moog products. The Moog valves and repairs demonstrated longer service life and we saw an overall reduction in O&M that's held up to this day."
Photos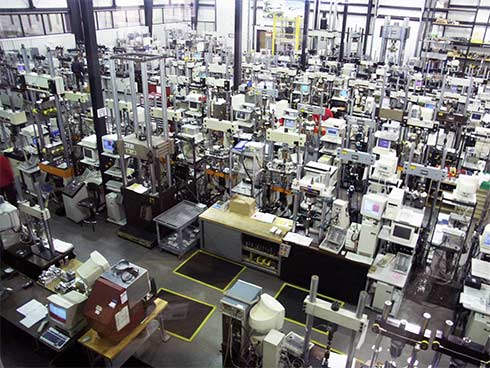 Caption: Westmoreland has over 250 test stands to keep running smoothly.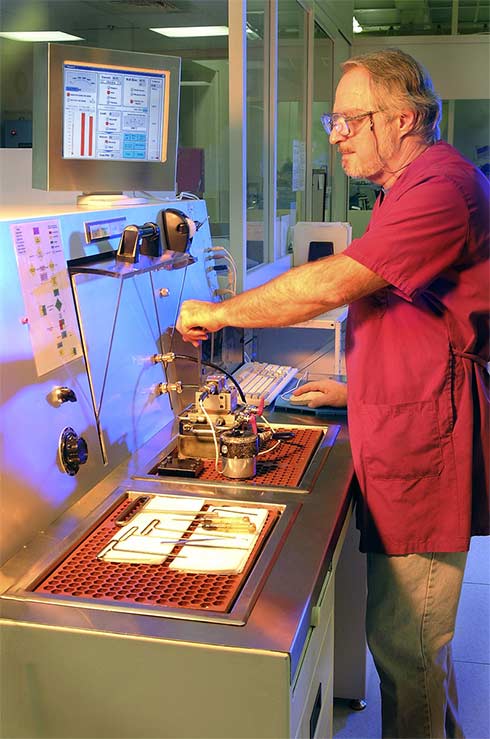 Caption: Moog has extensive repair facilities and authorized repair technicians that restore your servo valves' to include the same warranty as a brand new Moog product.