Semcon Moog Test Systems
12 March 2012
Moog Industrial Group, a division of Moog Inc. and a leader in providing high-performance flight simulation and leading-edge testing systems to the automotive and aerospace markets, announced today that Semcon, a global technology company that provides engineering services and product information, has chosen aMoog Test System to perform vehicle-components testing in Semcon's Test and Concept Center in Gothenburg, Sweden.
Semcon conducts durability and structural testing for various-sized automotive parts and components for OEMs and automotive suppliers. The company will replace its existing test controllers and software in order to enhance reliability in the execution of tests and benefit from additional features, such as the ability to conduct acceleration closed-loop control testing.
The test system includes a 10-channel Moog Test Controller, the Moog Integrated Test Suite Software and additional Replication, Runner, Random Vibration and Sinesweep software modules.
"The system from Moog allows us to further enhance and improve the testing infrastructure at our Test and Concept Center in Gothenburg. By working with the latest advanced technology from Moog we support our technical roadmap and consolidate our position as partner in product development for the industry," said Gunnar Torstensson, manager test & acoustics, Semcon Automotive Sweden.
"Our close cooperation with an automotive testing laboratory such as Semcon, indicates the capability and value of our test systems in the automotive testing market," said Thomas Hale, market development manager test Europe, Moog Industrial Group.
The Moog Test Controller is capable of controlling up to 32 channels with a maximum of 8 independent stations. Both electric and hydraulic actuators can be operated. The controller can handle complex testing formulas and algorithms, which makes it an indispensable tool for automotive testing labs requiring a wide diversity of testing capabilities.
Moog's Integrated Test Suite software has been developed by listening to the needs of customers and enables test engineers to set up and run tests more efficiently. The test software is designed to run basic tests and it can be expanded with specific modules to support future test requirements as test needs develop.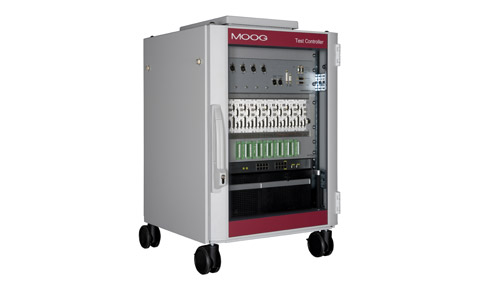 Photo caption: Semcon's new Moog Test Controller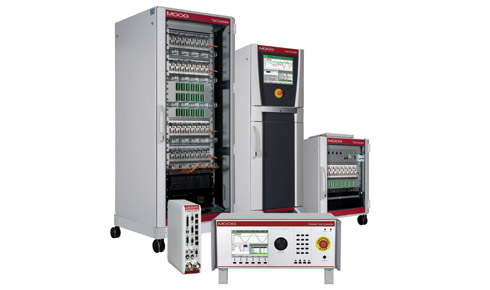 Photo caption: The full family of Moog Automotive Test Controllers