Sumitomo (SHI) Demag Selects Moog Servo Valves to Boost the Productivity of its New Injection Molding Machine
1 October 2012

Cooperation with the Moog motion control experts accelerates the speed of the injection and ejector axes of the high-speed El-Exis SP Machine

Moog Industrial Group will deliver its high-performance D680 Proportional Valvesto enhance the injection and ejection speed of Sumitomo (SHI) Demag's next generation El-Exis SP injection molding machines. Moog and Sumitomo (SHI) Demag optimized the proportional valve design on  the El-Exis SP with an unique spool geometry to enable rapid switching between operating modes on the injection axis that could not be achieved through a standard off-the shelf valve design.
For example the decrease of the injection pressure level from 100% to 10% was accelerated from 120 ms to 35 ms. The absolute pressure decrease during this time is around 800 bar [11,600 psi] which is critical to finished part quality. The additional use of the D680 series valves on the ejector axis enabled Sumitomo (SHI) Demag to shorten cycle times and improve the accuracy of the ejection movement, resulting in an increase of the production efficiency for manufacturers of plastic packaging parts.
The El-Exis SP machine has gained a considerable market share in the production of closures and thin-walled packaging products in all regions of the world. All sizes of the new generation machine will use the Moog D680 Series Proportional Valve in various sizes on both the injection and ejector axes.
The Moog D680 Proportional Valve Series offers fast response time due to high valve dynamics created by the fast, direct operated pilot valve. Another advantage of the pilot valve is energy efficiency due to low oil leakage when the valve spool is in the center position. During those phases of the machine cycle in which the valve does not operate, the machine saves energy which offers a great advantage when these machines are constantly in use. The high quality standards of Moog's design and manufacturing ensure that the valve operates within tight tolerances to ensure predictable control results.
Hans Juergen Popp, director of technology for Sumitomo (SHI) Demag said in a recent article: "Moog is the leader in valve technology and provides the fastest and most reliable valves for high-speed plastic machines on the market."
"The more dynamically and precisely an injection molding machine operates, the more exact is the quality on the final part formed. The optimized Moog D680 Proportional Valve offers high dynamics throughout the cycle, including the transition to the hold pressure phase after injecting. The expanded possibilities provided by this optimized valve reduce the fluctuations from cycle to cycle and increase the precision and consistency of the process. This also enables lightning fast switching," said Thorsten Koehler, applications engineer for Moog.
Photos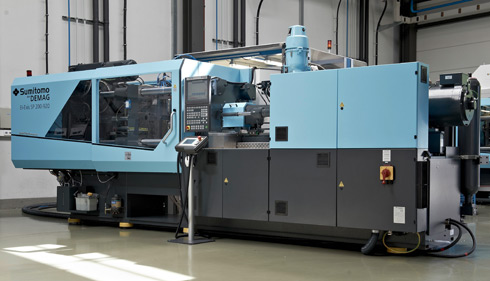 Photo Caption: Hybrid-driven high-speed injection molding machine El-Exis SP from Sumitomo (SHI) Demag – shown here with 2,000 kN [220 US tons] clamping force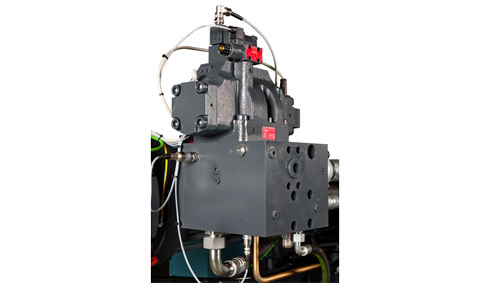 Photo Caption: Moog D680 Series Proportional Valve on the injection axis of the El-Exis SP with individually adjusted spool geometry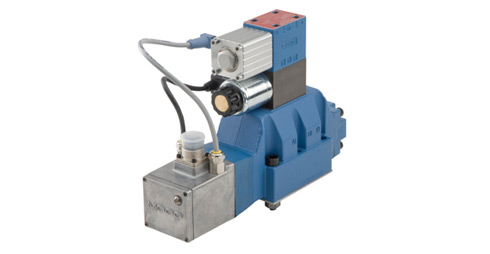 Photo Caption: Moog D680 Series Proportional Valve