Sogitec Selects Moog Vibration Platform and Control Loading System for NH90 Full Flight Simulator
26 November 2014
Moog Industrial Group has successfully delivered to Sogitec Industries the vibration platform and control loading system to support the training of NH90 pilots on a FFS (full flight simulator). Sogitec Industries, a subsidiary of DASSAULT AVIATION, was awarded a contract from NAHEMA (NATO Helicopter D&D Production and Logistics Management Agency) for the design and production of six NH90 Full Flight Simulators. The training systems are to be delivered to the French Army and Navy in 2015, including an FFS for the Army Aviation.
Christian Normandin, contract manager of Sogitec Industries, commented on the selection of Moog for this international program for the development and production of the NH90 FFS: "The NH90 is the helicopter of choice for modern armed forces requiring top performance and safety. Based on their long experience with FFSs, and commitment to deliver the best possible performance, Moog was able to design and manufacture the vibration platform and control loading system to provide the NH90 pilots with the most realistic training."
The Moog Vibration Platform is integrated into a mechanical frame assembly to provide realistic levels of vibration in vertical, lateral and longitudinal directions to reproduce specific NH90 helicopter feel and offer more realistic cueing. The controls of the vibration platform, control loading system and seat have been designed to support the correct spectrum, amplitude and trend of vibration through the desired operating envelope on a vibration mass of 1,200 kg.
David Speich, general manager - simulation at Moog, commented on the project, as well as the milestone it represents for helicopter training: "We are very proud that we were able to create the type of specific motion that NH90 pilots require to effectively complete their training and fully benefit from the potential offered by this type of helicopter."
Visit the Moog booth (no. 1513) at I/ITSEC 2014 in Orlando, Florida from December 1-5 to discuss the Vibration Platform and Control Loading and other solutions related to Motion Systems and G-seats.
About Moog
Moog Inc. is a worldwide designer, manufacturer and integrator of precision control components and systems. Moog Industrial Group designs and manufactures high performance motion control solutions combining electric, hydraulic, and hybrid technologies with expert consultative support in a range of applications including energy production and generation machinery, industrial production machinery and simulation and test equipment. We help performance-driven automotive manufacturers, aerospace manufacturers, testing labs and global automotive racing teams to design and develop their next-generation equipment. Moog Industrial Group, with fiscal year 2014 sales of USD 591 million and over 40 locations worldwide, is part of Moog Inc. (NYSE:MOG.A and MOG.B) which has sales of USD 2.65 billion. For more information, please visit www.moog.com/flightsimulation.
 About Sogitec Industries
Sogitec Industries is a leading company in the market of support products and services for Aerospace and Defense systems. Sogitec offers a comprehensive range of instruction and training solutions for military and civil aerospace needs, from full training systems to simulation subsystems. The company also operates in major technical publications and documentary systems programs. Sogitec employs over 400 personnel and delivered revenue of 69 million euros in 2013. The company is headquartered in Suresnes (Paris). Two other main facilities are located in Bruz (Rennes, Britanny) and Mérignac (Bordeaux). Sogitec Industries is a subsidiary of aircraft manufacturer Dassault Aviation. For more information, please visitwww.sogitec.com.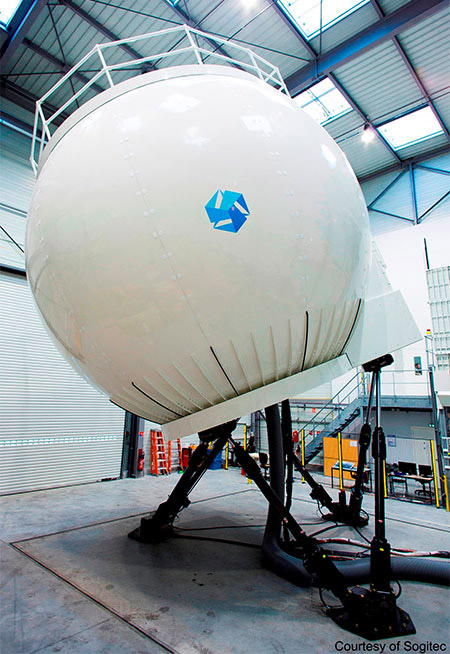 Photo captio: NH90 Full Flight Simulator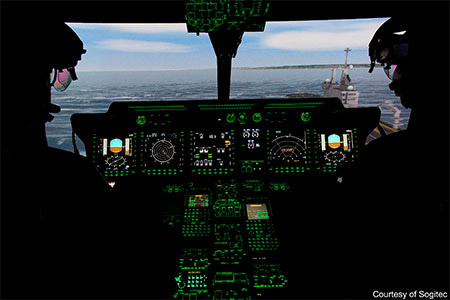 Photo caption: NH90 Pilots in the Full Flight Simulator.