Moog Launches Contest to Find Oldest Operating Servo Valve
15 September 2015
The Industrial Group of Moog Inc. has launched a contest today to find the oldest operating Moog servo valve.  The company will also be sponsoring monthly drawings to give people with newer valves a chance to participate.This contest is part of a celebration of the 50th anniversary of Moog's operations in Europe.
"Moog's servo valves have a legendary reputation for reliability, and it's not uncommon to find our valves in service for 25 years or more in tough environments like steel production, gas turbines and industrial machinery," said Gary Parks, Group Vice President and General Manager – Industrial Services at Moog Inc.
In 1951 William C. Moog, Jr., developed the first commercially viable servo valve. Servo valves transform a digital or analog signal into a hydraulic output such as flow or pressure.
 "We're celebrating our reliability and anniversaries in Europe, while having fun by challenging people to find the oldest operational Moog servo valve," Gary Parks.
The contest is simple and open to anyone who can find a Moog servo valve in operation on a machine. Here's how it works:
Using a smartphone, take a photo of the valve including the serial number on the nameplate. Moog will use this information to check the date of the valve.
Upload the photo and complete a short form at oldestvalve.MoogGlobalSupport.com
The grand prize is an Amazon Voucher for US$500; Moog will award additional Amazon vouchers for the second prize and third prize. Even if a contestant's valve is not the oldest operational valve or if they have multiple valves, participants can still qualify to win five US$50 Amazon Vouchers that Moog will draw each month.
For details or to enter the contest, visit oldestvalve.MoogGlobalSupport.com. The contest ends February 29, 2016.
About Moog
Moog Inc. is a worldwide designer, manufacturer and integrator of precision control components and systems. Moog Industrial Group designs and manufactures high performance motion control products, solutions and services combining electric, hydraulic, and hybrid technologies with expert consultative support in a range of applications in energy, industrial machinery, simulation and test markets. Moog Industrial Group, with fiscal year 2014 sales of USD 591 million and over 40 locations worldwide, is part of Moog Inc. (NYSE:MOG.A and MOG.B) which has sales of USD 2.65 billion
We are the trusted motion control partner who understands your needs, offering you Moog Global Support-- flexible, comprehensive and timely services resulting in excellent value. We help you to obtain repairs and spare parts when and wherever needed and transform maintenance by moving from a reactive to preventative approach. For more information, please visit www.moogglobalsupport.com.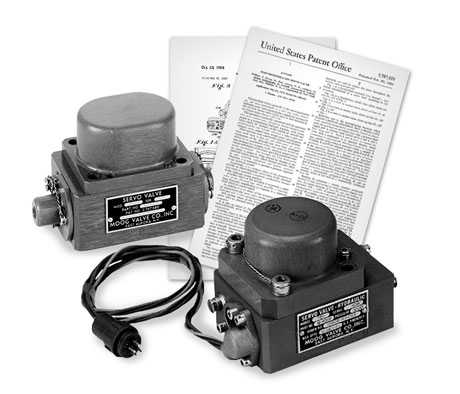 Caption: Moog launches a contest to find the oldest operating servo valve