Moog Awarded Contract to Supply Advanced Turret Systems in Support of FNSS
Moog Inc. (NYSE: MOG.A and MOG.B) Space and Defense Group has been selected by FNSS Savunma Sistemleri A.S. as the sole provider for the Turret Drive System and other equipment for the SABER-25 Turret Programme. Moog high-performance turret and control systems hardware stabilizes the line-of-sight, increasing both weapon system effectiveness and lethality.  Moog will produce more than 90 hardware ship sets that are scheduled to deliver to FNSS in Ankara, Turkey over the next two years.
"Moog is proud to have supported the SABER-25 program through the engineering and manufacturing development (EMD) phase since 2013," said Steve Darnell, Business Unit Director for Moog Defense Europe. "The key to success on the rapid development of this solution was the efficacious nature of the engineering collaboration between Moog and FNSS. The engineering expertise of the combined team enabled us to foresee and overcome challenges typical in a high performance application such as SABER-25."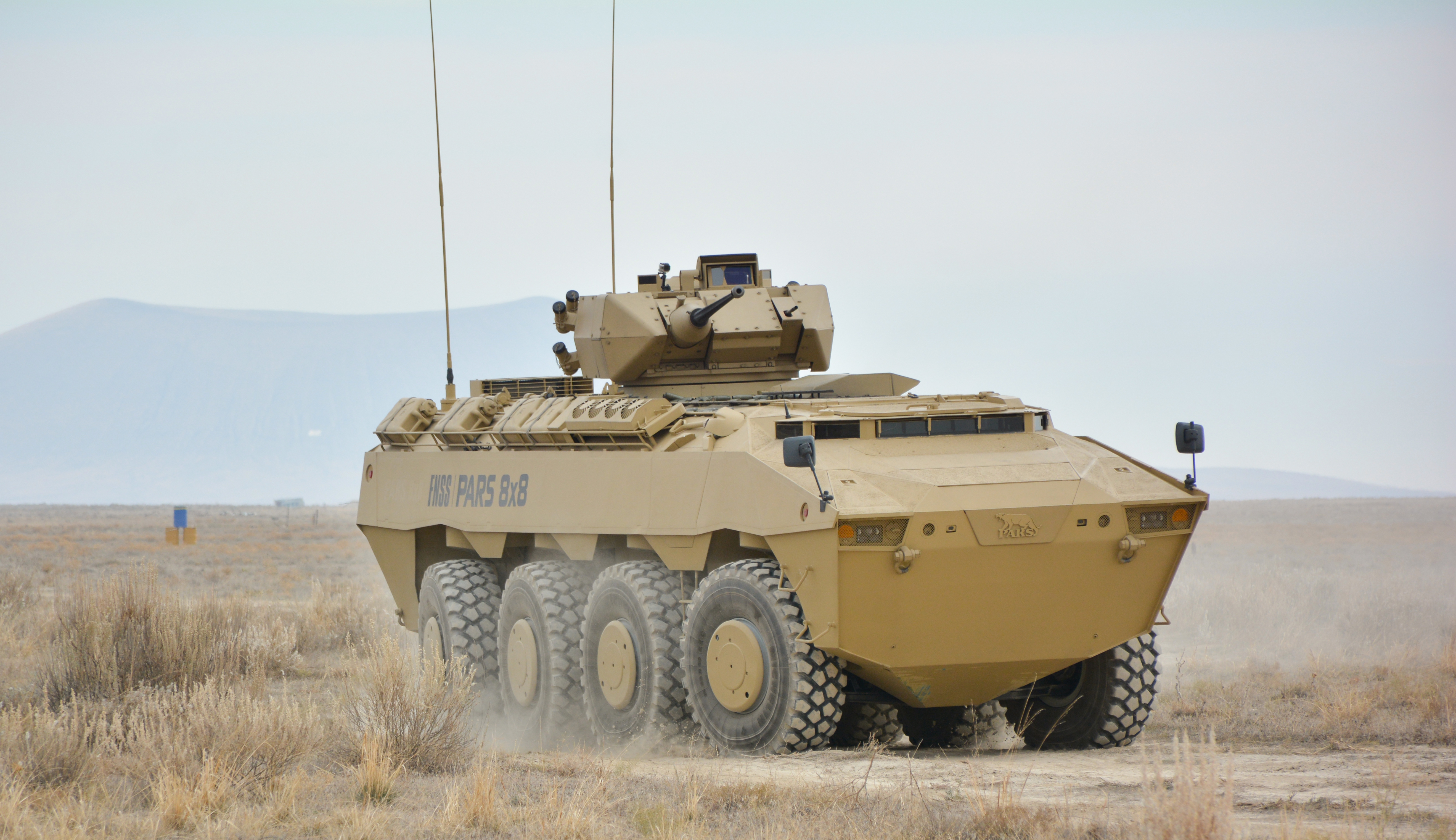 Photo courtesy of FNSS
SABER is a medium-caliber one-man power-operated turret that can be deployed on wheeled and tracked armored vehicles. The SABER turret incorporates the latest technologies in turret drives, fire control, protection and lethality. The compact dimensions and light weight makes SABER a suitable choice for a wide range of armored vehicles. The main armament consists of an M242 25 mm Bushmaster dual-feed automatic cannon with 240 ready to fire rounds. The secondary armament is a 7.62 mm coaxial machine gun with 600 ready to fire rounds. The turret can be equipped with different sight systems with cooled thermal imagers, day optics or cameras and laser range finders to provide long-range day and night target detection. The fire control system enables accurate fires from the moving platform. The ceramic composite and armor steel armor package can be tailored to provide different degrees of ballistic protection.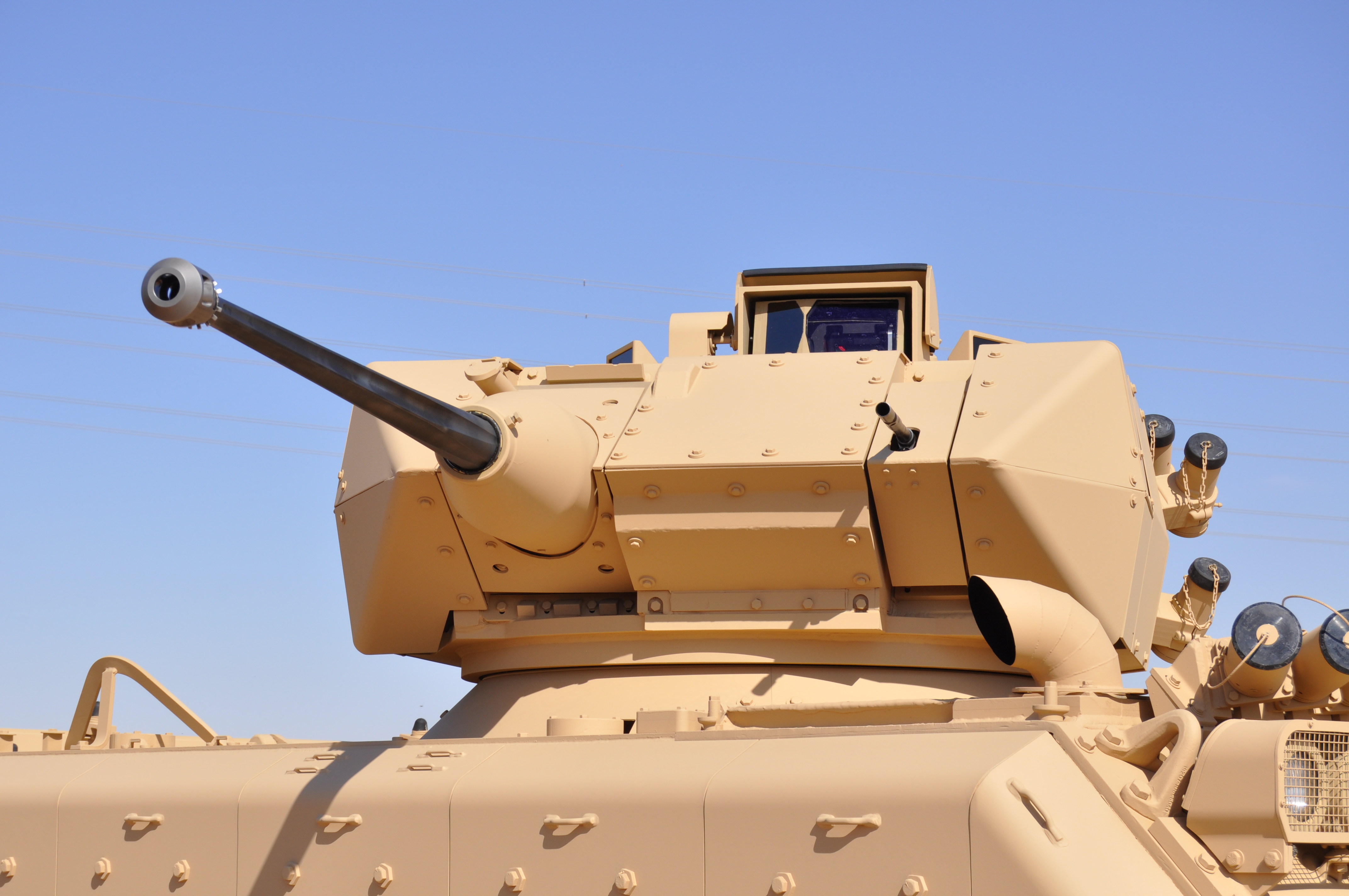 Photo courtesy of FNSS
 "With its armament, target detection and accurate fire control systems, SABER was designed by taking the modern combat conditions and customer demands into consideration for a weapon system that can be integrated into both tracked and wheeled armored vehicles to provide effective lethality," said Brent Butcher, Assistant General Manager, FNSS. 


Photo courtesy of FNSS
About Moog
Moog Inc. is a worldwide designer, manufacturer, and integrator of precision control components and systems. Moog high-performance systems control military and commercial aircraft, satellites and space vehicles, launch vehicles, missiles, automated industrial machinery, wind energy, and marine products. Additional information about the company can be found at www.moog.com. Additional information about Moog Defense Sector can be found at www.moog.com/defense.
About FNSS
FNSS designs, develops, produces and supports tailored, reliable and cost-effective land combat system solutions. FNSS' product portfolio covers tracked and wheeled armored combat vehicles, combat engineering vehicles and weapon systems. FNSS delivered more than 3.000 armored vehicles to armed forces worldwide. Additional information about FNSS can be found at www.fnss.com.tr.
Contact Us
Defense Media
+1 716.687.7157
Defense Sales
+39 335.325.181