Complete Actuation Systems
Moog is a leading supplier of actuation systems for Aerospace, Defense and Industrial control applications. Our high performance solutions are used in:
Civil and Military Aircraft
Space Satellites and Launch Vehicles
Military Ground Vehicles
Missiles and Munitions
Industrial Machinery
Our integrated solutions include all actuation hardware, electronics and software to provide closed loop servo control for a diverse range of applications. 
Aircraft Actuation Systems
Moog is the market leader in the design and integration of aircraft actuation systems for flight control, active vibration control, weapons door drive and utility applications.
Defense Actuation Systems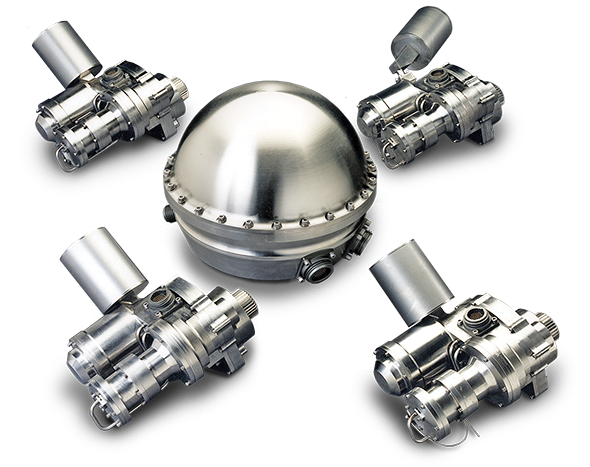 Moog designs, develops, manufactures and integrates complete actuation systems for air land and sea defense platforms. Moog also provides integration support. These actuation systems are engineered to meet customer's requirements for performance, envelope, weight, reliability, and cost.
Industrial Actuation Systems

Space Actuation Systems


Moog is a world leader in the design, development and production of flight control systems for launchers and space vehicles. We provide actuators, control electronics and subsystem integration for thrust vector control (TVC), wing flap control and rudder control systems.
Turnkey System Capability
Complete system responsibility
Requirement definition and allocation
System architecture trade studies and design
Specification development and requirement flow-down
System integration and qualification
Production and logistics support
Management of all sub-tier suppliers