Servovalves and Servo-Proportional Valves
Legacy Product - A085 Series Hydraulic Servo Actuators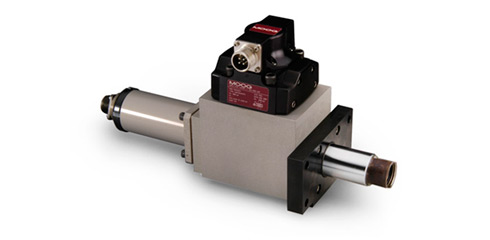 Moog A085 Series Servo Actuators combine high performance cylinders,
linear feedback devices and servo valves in one assembly.
Choice of servo valves, feedback transducers, working areas and
strokes available accommodates most control requirements
Maximum compatibility with other Moog components such as electronics and special function manifolds
Totally assembled and self contained units are 100% tested before shipment. 
Minimized plumbing and fixturing as well as case drain for zero rod leakage
Specifications
Piston Areas

7.1 cm2, 21.9 cm2, 43.9 cm2 (1.1 in2, 3.4 in2, 6.8 in2)

Strokes

6.4 cm, 12.9 cm, 25.8, 38.7 cm (1 in, 2 in, 4 in, 6 in)

Servovalve Selection

G761 Series

Selection of Cylinder Mounting

Base Mount, Front or Rear Flange Mount, Front or Rear Trunnion Mount

Important Note: This is a legacy product which means it is not to be used for new designs.  Please contact your local office to see if this product is available for shipping

100 Million Cycle Life Option
Through our proprietary 80 HRC rod surface, combined with special seal technology, we can extend the life from 10 million cycles up to 100 million.