STRUCTURES AND MOTION CONTROL
OVERVIEW
Moog designs and manufactures spacecraft vibration and shock isolation systems including SoftRide and ShockWave. We design a variety of payload adapters, including many ESPA options and cubesat carriers. Moog provides motion-based solutions for space-simulation testing. We also provide vibration and shock testing services. 
LAUNCH VIBRATION AND SHOCK ISOLATION
Moog's SoftRide vibration isolation systems protect whole satellites from the rough ride into orbit; SoftRide also provides shock isolation and reduces transmission of structure-borne acoustic loading. The COTS SoftRide Family product line is specifically sized to be compatible with smaller interfaces and the higher loads of a multi-manifest or small launch vehicle environment.
Our ShockWave product family is the perfect solution for small payload and cubesat launch isolation. Designed to provide high-damping, factory-adjustable isolator stiffness while maintaining a common interface and overall size, ShockWave isolators provide both shock and random vibration load attenuation.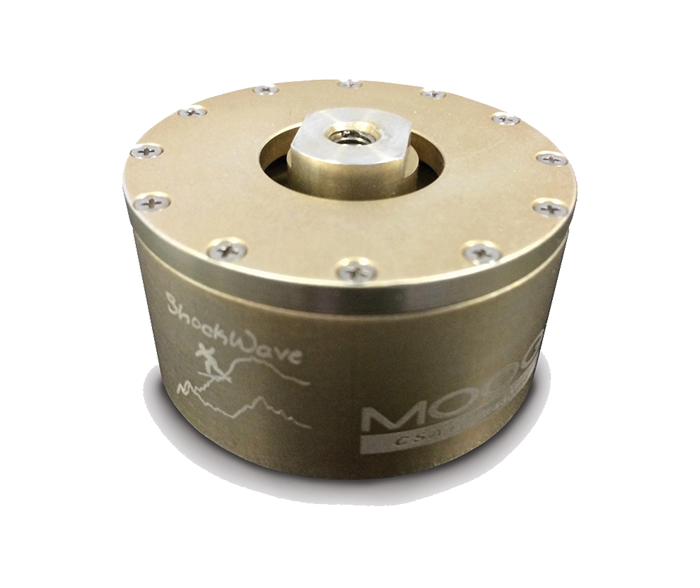 ON-ORBIT VIBRATION MITIGATION
Moog offers on-orbit Launch-Locked Strut Isolation systems that are lower cost and less complicated than traditional solutions; these modular and scalable systems have flight heritage on critical flight programs. Integrated Bumpered Isolation is also offered to provide both launch and on-orbit passive isolation.
SoftRide isolation systems are also used for on-orbit applications, providing protection of sensitive components from onboard disturbances, and isolating disturbance sources such as Reaction Wheels and Cryocoolers to mitigate transmitted vibration. 
ESPA
The Moog ESPA Ring and other payload adapters can be used for satellites ranging from ESPA-Grande class to CubeSats, and they provide the structural hub for Moog's family of Orbital Maneuvering Vehicles. Moog can provide the mechanical design, stress analysis and structural test engineering to tailor payload adapters for each customer's needs, including (but not limited to) modifying the number and size of interface ports, adding mounting pads, and/or modifying the ring height.