Something NEW is happening!
Effective October 1, 2017, we're pleased to announce that Moog Components Group is aligning its products within the other Moog operating segments. We'll continue to design and manufacture innovative products that solve today's motion control challenges, as well as power and data transmission technologies for a wide range of applications and industries.
Your contacts at Moog will remain the same -- and your products will be manufactured at the same Moog facility. Our commitment to customer support is stronger than ever.
Instead of seeing our name as Moog Components Group, you'll start to see our name listed as Moog Inc. Learn more about our transition into:
Look for us in these industries:

Product Spotlight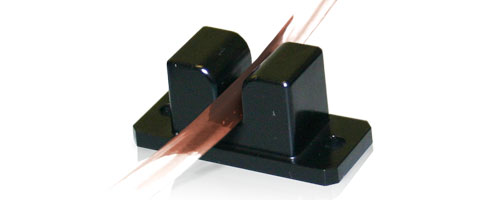 Moog engineers design and develop extremely accurate and non-invasive ultrasonic sensors that integrate application flexibility with proven, reliable performance. Thousands of these ultrasonic sensors are used in medical devices every day to protect patients from air bubble infusion, ensure accurate fluid delivery, and monitor fluids.