Something NEW is happening!
Effective October 1, 2017, we're pleased to announce that Moog Components Group is aligning its products within the other Moog operating segments. We'll continue to design and manufacture innovative products that solve today's motion control challenges, as well as power and data transmission technologies for a wide range of applications and industries.
Your contacts at Moog will remain the same -- and your products will be manufactured at the same Moog facility. Our commitment to customer support is stronger than ever.
Instead of seeing our name as Moog Components Group, you'll start to see our name listed as Moog Inc. Learn more about our transition into:
Look for us in these industries:

Product Spotlight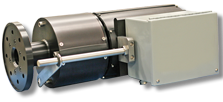 Moog's wind turbine slip rings provide the performance and quality needed in demanding environments. Costly downtime is eliminated by using fiber brushes and robust mechanical components in the slip ring design.