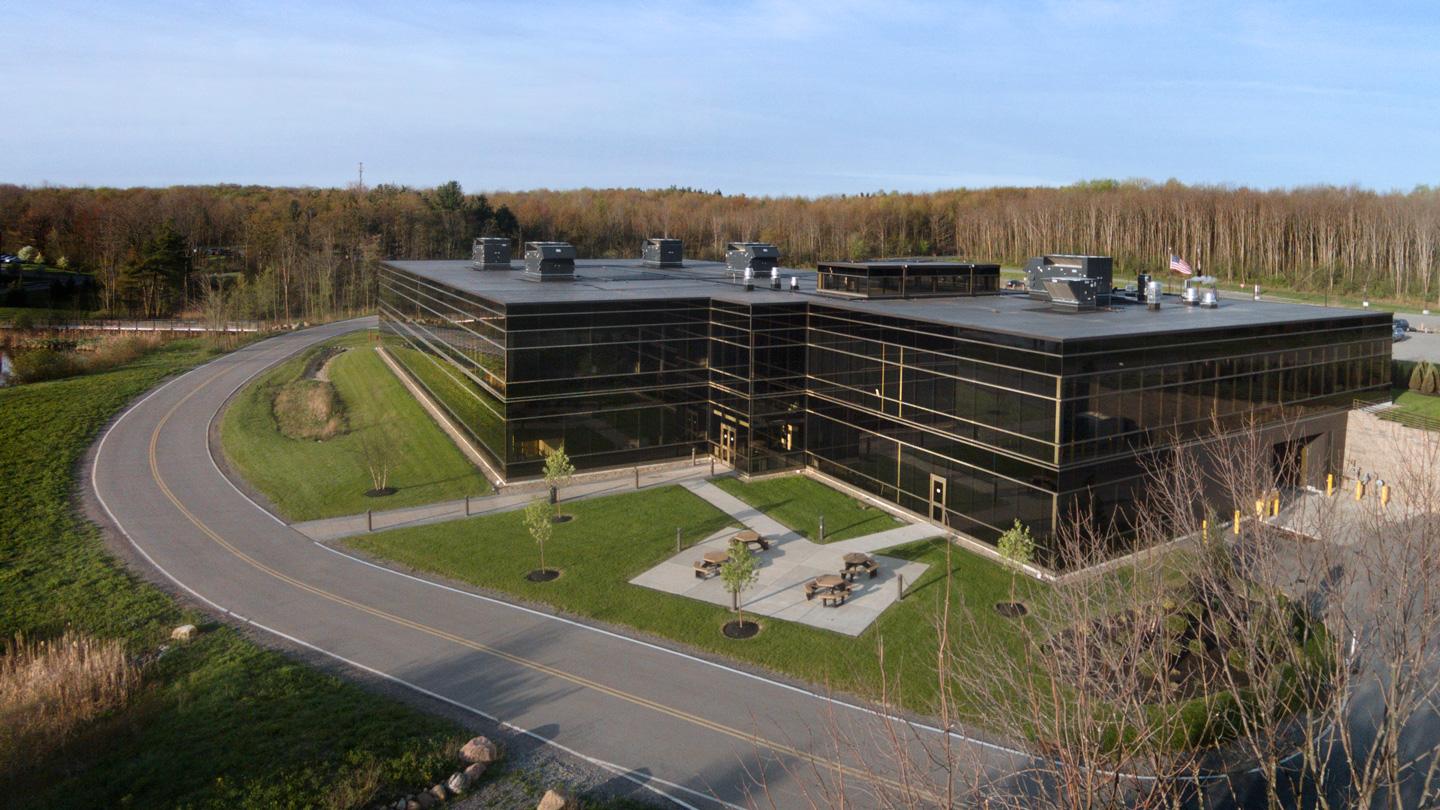 Privacy and Cookie Policy
Effective March 1, 2019
Moog Inc. and its subsidiaries Zevex and Curlin (hereinafter abbreviated as Moog) recognizes the importance of protecting your privacy. This policy shall inform you about the data collected, used and processed by Moog on this web site or other Moog web sites "the Sites" that link to this policy, and explain how Moog uses that information. Moog's usage of this information will be consistent with this Policy or the policy associated with the applicable Moog site.
Information on Collection of Information

Controller of Data

Any data provided to Moog on the Sites is controlled by Moog Inc., 400 Jamison Road, East Aurora, NY, USA 14052.

Collection, Use and Processing of Data

Moog will collect, use and process:

Data about support requests and Moog's responses for the purpose of administration of services on the Sites;
Timestamp and content of error messages displayed to you while using the Sites in order to improve the Sites.

Moog may transfer your data to Moog's affiliates that conduct business in the region where you reside.
In addition to the purposes set out in sections 2.1, 3 (Google Analytics), 4 (Marketing Automation Tools) and 5 (Cookies), Moog and its affiliates as mentioned in section 2.2 above will collect, use and process the data under section 2.1, as well as the data under sections 3 (Google Analytics), 4 (Marketing Automation Tools) and 5 (Cookies), for purposes of providing the following services:

To analyze your use of the Sites through Google Analytics in accordance with the Cookie Notice and providing additional product selection and website stability for you;
For marketing purposes, such as customizing offers on products and/or services for your future use of Moog's web sites, subject to section B.2.

Moog may also collect, use and process the data under sections 2.1, 3 (Google Analytics), 4 (Marketing Automation Tools) and 5 (Cookies), as otherwise required by any applicable law.

Google Analytics

The Sites uses Google Analytics, a web analytics service provided by Google, Inc. ("Google"). Google Analytics uses "cookies," which are text files placed on your computer, to help analyze how users use the Sites. (See section 4 for additional information on cookies.) The information generated by the cookie about your use of the Sites (including your IP address) will generally be transmitted to and stored by Google on servers in the United States. However, if the IP anonymization is activated on the Sites, your IP-address will be truncated by Google within the member states of the European Union or other contracting states of the Agreement on the European Economic Area before transmission. Only in exceptional cases will your full IP address be transferred to a Google server in the United States and truncated there. On behalf of Moog, Google will use this information for the purpose of evaluating your use of the Sites, compiling reports on website activity for Moog, and providing other services relating to website activity and Internet usage. Google may also transfer this information to third parties where required to do so by law, or where such third parties process the information on Google's behalf. Google will not associate your IP address with any other data held by Google. You may refuse the use of cookies by selecting the appropriate settings on your browser. However, if you do this, you may not be able to use the full functionality of the Sites.

Furthermore, you can prevent the information generated by the cookie about your use of the Sites (including your IP-address) from being collected and processed by Google in the future by downloading and installing Google Analytics Opt-out Browser Add-on for your current web browser. This Add-on is available at: http://tools.google.com/dlpage/gaoptout

Hotjar

Moog uses Hotjar in order to better understand our users' needs and to optimize this service and experience. Hotjar is a technology service that helps us better understand our users' experience (e.g. how much time they spend on which pages, which links they choose to click, what users do and don't like, etc.) and this enables us to build and maintain our service with user feedback. Hotjar uses cookies and other technologies to collect data on our users' behavior and their devices (in particular device's IP address (captured and stored only in anonymized form), device screen size, device type (unique device identifiers), browser information, geographic location (country only), preferred language used to display our website). Hotjar stores this information in a pseudonymized user profile. Neither Hotjar nor we will ever use this information to identify individual users or to match it with further data on an individual user. For further details, please see Hotjar's privacy policy by clicking on this link.

You can opt-out to the creation of a user profile, Hotjar's storing of data about your usage of our site and Hotjar's use of tracking cookies on other websites by following this opt-out link.

Marketing Automation Tools

We send emails using a number of different services. Each service uses tracking technologies. We use this information primarily to understand what subjects are interesting to our readers, by monitoring whether our emails are opened and what links are clicked on by our readers. We then use this information to improve the emails that we send to you and the services that we provide.

Eloqua For some marketing emails, we use Eloqua for sign-up, and to send emails to you. On the relevant sign-up page, Eloqua will set a persistent cookie unless there is already an Eloqua cookie on your device. If you have used a website which uses Eloqua, then you may have an Eloqua cookie already. We may use the Eloqua cookie to allow us to analyze your use of our Sites so that we can keep improving them.

 

Emails sent using Eloqua will use tracking technologies of the kind described above. If you wish to disable all use of Eloqua tracking technologies for your device you can do this on their opt-out page .
For more information, please visit Eloqua's Privacy Policy .

Liveball For some marketing landing pages

Some of the information collected is personally identifiable information, which may include your name, address, telephone numbers, e-mail address, company name, and company information. This information will be input by you in response to prompts when using our customer's websites.
If you do not wish to have your personally identifiable information collected, then you should not use of this website or make use of any tools provided, if any, for opting out of the collection of your personally identifiable information.
For More Information, please visit Liveball's Privacy Policy.

Campaign Monitor

Cookies

A cookie is a small snippet of text that a website asks your browser to store. All cookies have expiration dates that determine how long they stay in your browser. Cookies can be removed in two ways: automatically, when they expire, or when you manually delete them. Like most companies, Moog uses cookies on its websites in an effort improve the effectiveness of our websites. We use different kinds of cookies for various reasons:

Session cookies - these are temporary cookies that expire (and are automatically erased) whenever you close your browser.
Persistent cookies - these usually have an expiration date sometime in the future and stay in your browser until they expire, or until you manually delete them. We use persistent cookies for capabilities like Google Analytics to better understand usage patterns so we can improve the site for our customers. This information is anonymized when we look at the data, in other words, we look at patterns, but we do not see individuals' personally identified information (PII).
Other Web Sites
The Sites may be linked to other web sites. While this policy describes privacy issues relating to the Sites, it does not describe the practices of any web site that may be linked to the Sites. You should consult the privacy policies of those other web sites before submitting any information to them. Moog is only responsible for information collected by it through the Sites.
Disclosure
Moog does not sell or otherwise disclose your data to others, except that Moog may disclose such information when disclosure is necessary to comply with or is permitted by any applicable law, or in response to any judicial or administrative request. However, Moog may sell or otherwise disclose such information in connection with the sale of all or a portion of its business to a third party. Such information may be used by such third party for purposes of providing services to you.
Changes to this Policy
This policy may be changed by Moog from time to time. Moog will post any changes to this policy on the Sites. You should periodically check the Sites for changes to this policy.
Access, Rectification, Deletion, Opposition
In accordance with applicable law, you have a right to access, update, rectify and delete the information that Moog collects through the Site by contacting Moog by e-mail at dataprivacy@moog.com or by regular mail at Moog Inc., 400 Jamison Rd., East Aurora, NY, USA 14052, Attn: Privacy Compliance Officer or by accessing this information directly on your account.
You also have a right to oppose to the processing of your personal data if you have legitimate reasons for such opposition. 
Should you decide to update or rectify your information, such information shall nevertheless, at all times remain accurate and up to date.
Should you decide to delete your data or oppose to the processing of your personal data, you understand that Moog will not be in a position to provide you with all or part of the services offered through the Sites and you may not be able to use all or part of the functionalities of the Sites. 
Additional Information
In some cases personal information may be disclosed, processed and stored outside the country you are located in, and therefore may be available to government authorities under lawful orders and laws applicable there. In particular, our electronic business records are maintained by Moog or its service providers on secure servers located in Annapolis, Maryland USA. Any electronic records generated during the course of transactions with us will be maintained on those servers. You may obtain information and address questions about the privacy policies and practices relating to handling of your personal information outside of the country you are located in by contacting our webmaster, whose contact information is given below.
Moog welcomes your questions, comments and requests to access, rectify, cancel or oppose to the management of your personal data under this policy, as well as for any additional information regarding privacy on the Internet in general and the Sites in particular, as well as questions, comments and requests regarding Moog's privacy policies and your personal information. You can contact Moog by e-mail at dataprivacy@moog.com or by regular mail at Moog Inc., 400 Jamison Road, East Aurora, NY, USA 14052, Attn: Privacy Compliance Officer.
Consent
By using a Site, you consent to the collection and use of information by Moog as set forth in this Policy. If Moog decides to change this Policy, which it may do at any time without notice to you, Moog will post those changes on this page. By continuing to use either Site after Moog has posted the changes, you agree to and accept such changes. You should periodically check the Sites for changes to this Policy.
Legal and How to Address Complaints
Moog Inc. complies with the EU-U.S. Privacy Shield Framework and the Swiss-U.S. Privacy Shield Framework as set forth by the U.S. Department of Commerce regarding the collection, use, and retention of personal information transferred from the European Union and Switzerland to the United States. Moog Inc. has certified to the Department of Commerce that it adheres to the Privacy Shield Principles. If there is any conflict between the terms in this privacy policy and the Privacy Shield Principles, the Privacy Shield Principles shall govern. To learn more about the Privacy Shield program, and to view our certification, please visit https://www.privacyshield.gov/.
In compliance with the Privacy Shield Principles, Moog Inc. commits to resolve complaints about our collection or use of your personal information. European Union and Swiss individuals with inquiries or complaints regarding our Privacy Shield policy should first contact Moog Inc. at dataprivacy@moog.com.
Moog Inc. has further committed to refer unresolved Privacy Shield complaints to the United States Council for International Business (USCIB), an alternative dispute resolution provider located in the United States. If you do not receive timely acknowledgment of your complaint from us, or if we have not resolved your complaint, please contact or visit the United States Council for International Business (USCIB) for more information or to file a complaint. The services of the United States Council for international Business (USCIB) are provided at no cost to you.
Moog Inc. commits to cooperate with the panel established by the EU data protection authorities (DPAs) and the Swiss Federal Data Protection and Information Commissioner and comply with the advice given by the panel and Commissioner with regard to non-human resources data covered by this policy that is transferred from the EU and Switzerland.
An individual may, under certain conditions, invoke binding arbitration for complaints regarding Privacy Shield compliance not resolved by any of the other Privacy Shield mechanisms. The organization utilized is the International Centre for Dispute Resolution - American Arbitration
Association (ICDR-AAA.) For details please see the following: https://www.privacyshield.gov/article?id=ANNEX-I-introduction.
In the context of an onward transfer, a Privacy Shield organization has responsibility for the processing of personal information it receives under the Privacy Shield and subsequently transfers to a third party acting as an agent on its behalf. The Privacy Shield organization shall remain liable under the Principles if its agent processes such personal information in a manner inconsistent with the Principles, unless the organization proves that it is not responsible for the event giving rise to the damage.
This policy is applicable to all U.S. subsidiaries using the brand name Moog Inc.
The Federal Trade Commission has jurisdiction over Moog Inc.'s compliance with the Privacy Shield.
Ⓒ 2019 MOOG INC. ALL RIGHTS RESERVED.