Webcasts
Third Quarter Fiscal Year 2019 Earnings Release and Conference Call
Release Date: July 26, 2019
Conference call webcast at 10:00 am ET

Hosts:  John Scannell, Chairman and CEO, and Don Fishback, CFO.

Listeners can access the conference call live or in replay mode on the Internet. Please allow 15 minutes prior to the call to visit the site to download and install any necessary audio software.
Supplemental financial data will be available on the webcast website approximately 90 minutes prior to the call.
The webcast replay will be available for a minimum of 45 days.
Join Webcast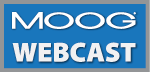 Q3 Press Release

Q3 Supplemental Data