Moog's New Electric Multi-Axis Test System Goes Online at SAIC Volkswagen
25 July 2018
Moog Inc. has developed a new compact electric multi-axis system, which the manufacturer has installed for SAIC Volkswagen Automotive Co., Ltd. to test seatbelt anchors in the carmaker's lab in Shanghai.

Before delivering the Moog electric seatbelt anchorage test system, SAIC Volkswagen relied on hydraulic test systems for vetting the strength of seating assemblies. Concerns about reliability, maintenance and safety with the legacy hydraulic test systems led the carmaker to look for an improved test rig.
"Many hydraulic systems are large and respond slowly, leak oil and need a complex infrastructure including a cooling tower and hydraulic lines," said Johnny Chen, Application Engineering Manager of Simulation & Test solutions, Moog China. "We can install our electric test system in two or three days, and we reduce maintenance because our electric servo actuator are sealed thereby eliminating the need for hydraulic filters and seals that require cleaning and replacement."
After installation of the new Moog electric test system, SAIC Volkswagen compared test results to the hydraulic system and found a smoother feedback curve for the electric system, specifically a higher position feedback accuracy of ±0.05 mm (.002 in) compared to the hydraulic system's ±1.00 mm (.04 in)
According to SAIC Volkswagen, the new Moog system improved safety by eliminating the risk of hydraulic oil leakage and ruptured hydraulic lines. By eliminating oil filters and seals found in hydraulic test systems, SAIC Volkswagen has extended the mean time between failures (MTBF) of the electric seatbelt test system to meet the carmaker's 168-consecutive-hour test requirement. Moog's electric servo actuator consumes energy only when needed, so the average energy consumption is 30 percent of the hydraulic system's usage when running an equally weighted load.
The components of the Moog electric seatbelt test system include nine electric servo actuators for applying a load, which the carmaker can use to simultaneously test three sets of three seatbelts and seatbelt anchoring systems.
Moog has provided hydraulic and electric servo actuation solutions for a variety of industries for years," said Chen. "We intimately understand the pros and cons of both approaches."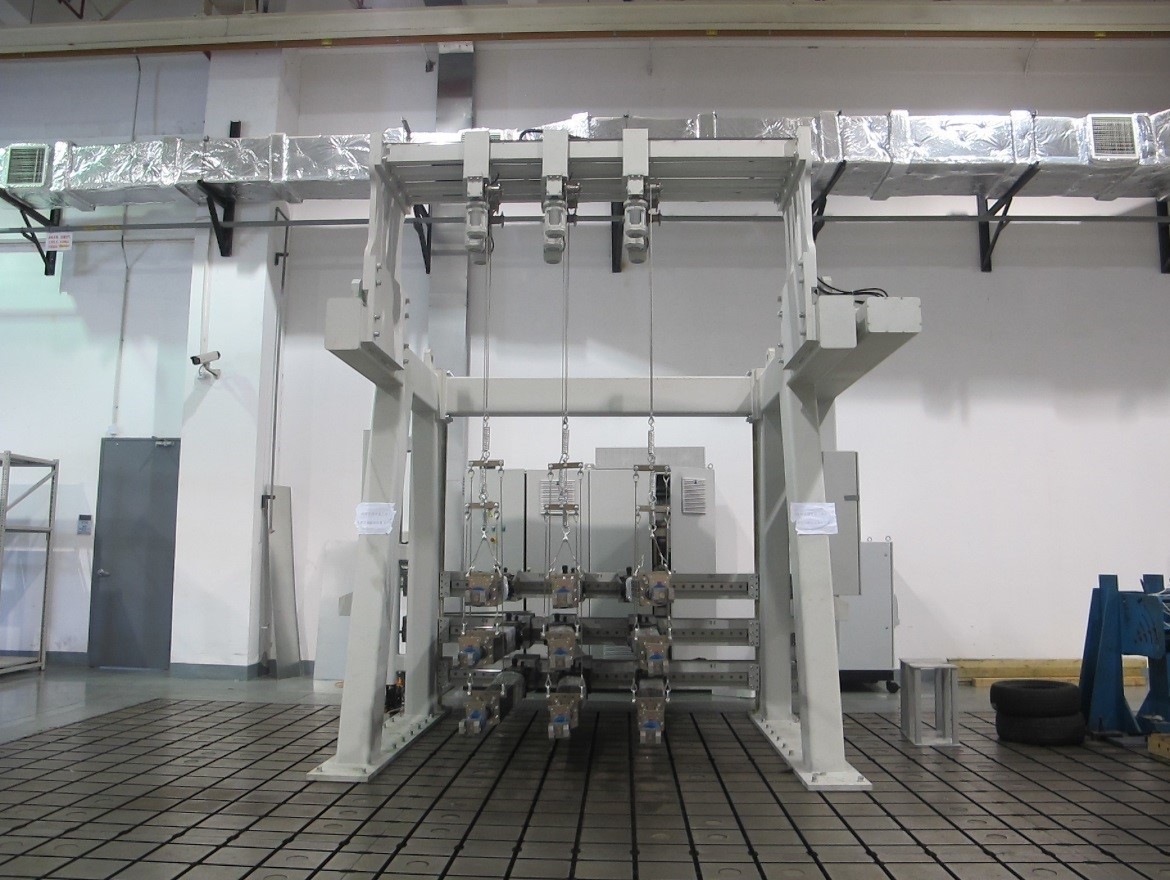 Caption: Frontal view of the SAIC Volkswagen Moog electric seatbelt test rig installed in Shanghai. Source: Moog Inc.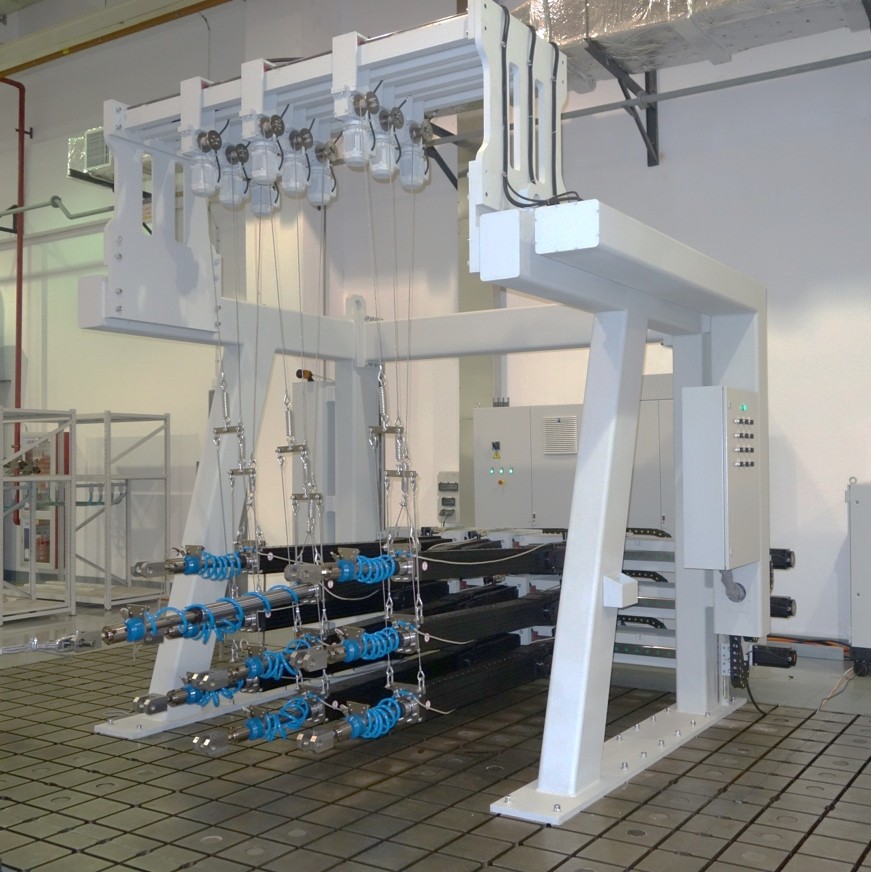 Caption: Moog's engineers designed the electric test system's actuators to remain stable during use and arranged the harnesses in a way that eliminates interference with the actuators in any position.