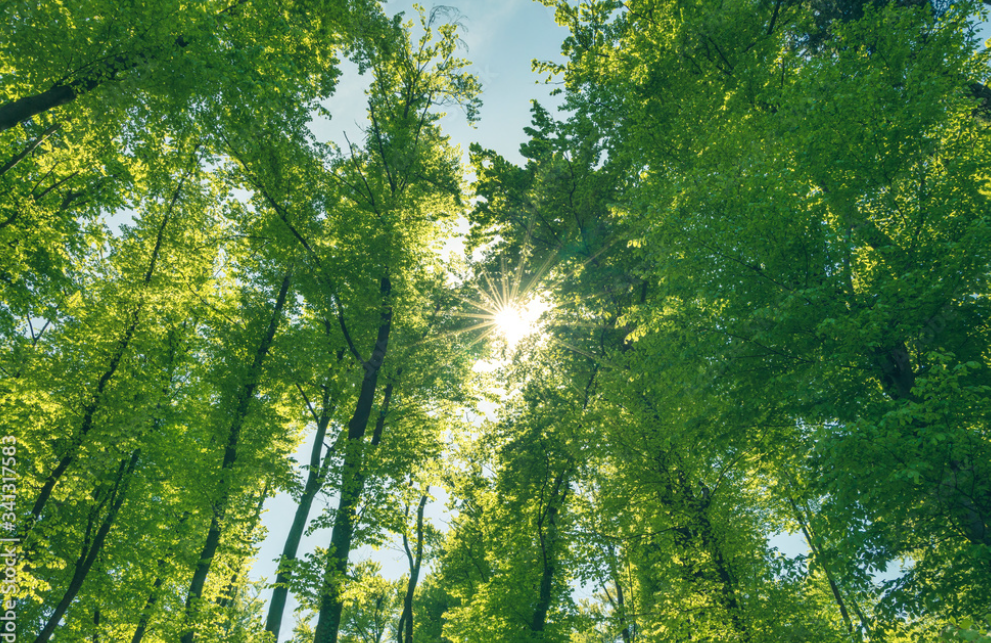 Sustainability Case Studies
At Moog, our ability to build successful customer partnerships, combined with our engineering expertise, means we can help customers solve some of their most difficult technical challenges. We can also find smarter, and cleaner, solutions to the challenges of the future. Without sacrificing requirements or capabilities, Moog is proud to offer many sustainable performances and products to our customers. Here are just a few examples.
---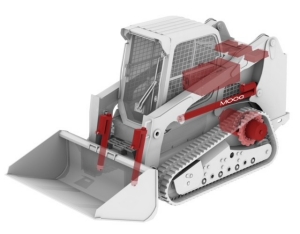 Moog Partners with Doosan Bobcat to Create World's First All-Electric Compact Track Loader
Moog is providing Doosan Bobcat with its intelligent machine electrification system to help Bobcat design and build the world's first all-electric compact track loader. The award-winning Bobcat T7X does not use hydraulic parts or oil. Instead, the T7X is a zero-emission and all-electric machine that has all the power and performance of a diesel-hydraulic machine without noise, emissions, or hydraulic leaks.
"Our vision is to be the leading provider of electrification and automation solutions," said John Scannell, chairman and CEO of Moog Inc. "This effort brings differentiated technology that will enable the construction industry to move to a more productive, safe, and sustainable future. Moog's 70 years of experience supporting customers around the world means that we can draw on our existing infrastructure to manufacture, service, and support customers at scale."
To learn more, read the full story here or visit the Moog Construction website here.
---
Moog Successfully Powers Launcher with Electric Technology
Achieving Power, Quiet, and Green Operation
On many current electric systems, there's a trade-off. The design space often runs from low voltage with the limit being components that are qualified or rated for that voltage, vibration, and temperature. Higher voltage systems provide more power, though are typically larger in size and require some form of active cooling, either air or liquid.
While higher power is always desired, it must be weighed against other factors, particularly the power source. Currently, Li-ion batteries can handle high or even higher voltage but require active battery management as well as active cooling to be operational, putting constraints against retro-fit installations.
Moog was able to find a solution. We demonstrated the insertion of electric drive technology into an existing hydraulic weapon platform, proving electric technology can move heavy weight (in this case: 12,000 pounds / 5,443 kilograms) while delivering high torque and fast dynamic response. We managed to minimize mechanical changes to the existing system while also providing the same human-machine interface for the warfighter.
Feedback from the demonstration confirmed Moog met the goal. "If you didn't tell me this wasn't one of my hydraulic systems, I wouldn't have known," commented one operator. Effectively, the user did not know there was an electric drive system except that the system had the advantage of quiet and green operation.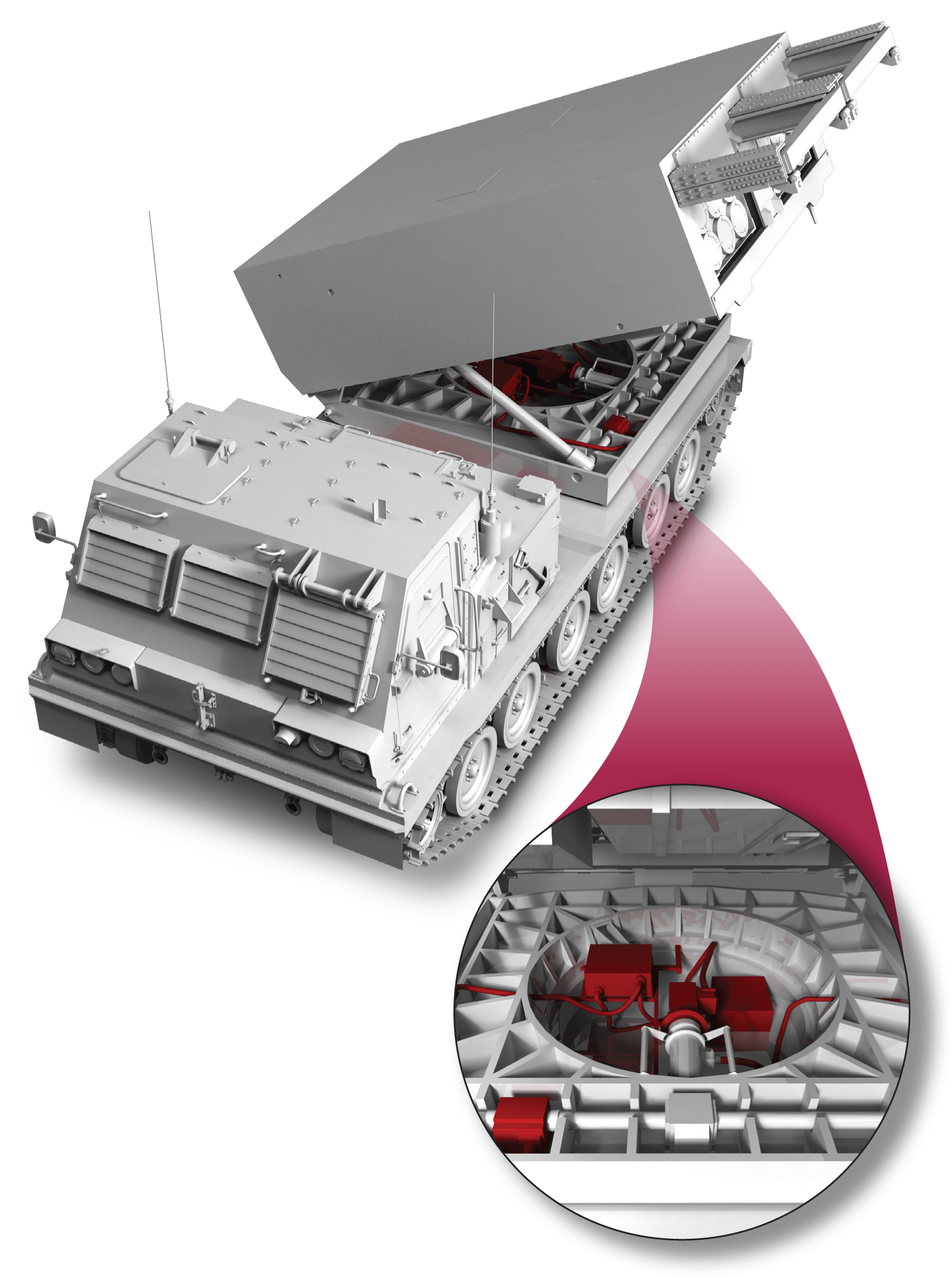 ---
Moog's Sustainable Motion System Sets the Standard
Global Effort Yields Innovative Flight Sim That Paves the Way Forward
Traditionally, motion simulators relied heavily on hydraulic systems which require a great deal of footprint space, fluid connection hoses, and a continuous power supply. Nearly 12 years ago, through a partnership with FlightSafety International (FSI), Moog engineers in the US, the Netherlands, Italy, and India collaborated with FSI to develop the world's first FAA-certified Level D all-electric simulator.
This leap in innovation came with numerous benefits, led by the elimination of system pumps and hoses. The electric solution removed the threat of contamination by fluid leakage, reduced operational noise, and simplified the overall package of components. Since the hardware of the system was reduced, it also needed less maintenance and provided improved system uptime. Compared to hydraulic actuators, electric actuators use power on-demand, creating energy cost savings for the customer.
Since that time, Moog engineers have continued the path of innovation with the newly developed Gen3 Motion System. Much like previous designs, this was a global effort between Moog engineers in the US, the Netherlands, Italy, and India. This challenging project offered a whole new package of benefits and set the standard in the flight simulation market.
Altogether, a Moog Gen3 customer will benefit by having the best simulation system on the market. Through reliable operation, reduced energy consumption, and reduced footprint size, our engineers have developed a solution that will set the industry gold standard for the foreseeable future. 
---
Space Sustainment: Green Propulsion
Revolutionizing the Way to Space
The Moog engineering team has supported less toxic spacecraft propellants since their inception. Our research program maturing "green" thruster technology includes work both on our own and in cooperation with government partners like NASA and the Air Force Research Laboratory (AFRL).
Our propulsion team worked with AFRL in the early development of the "green" monopropellant AF-M315E. In 2009, they received the first Advanced Monopropellant Risk Reduction (AMRR) contract to assist the Air Force in developing a catalyst for it. It has since been rebranded as Advanced Spacecraft Energetic Non-Toxic (ASCENT) propellant and was demonstrated in orbit from 2019 to 2020 on NASA's Green Propellant Infusion Mission (GPIM). Continuing our work and partnership, in early 2022, Moog supported the next stage of development during AFRL's successful hot fire testing of the ASCENT monopropellant 1 Newton thruster.
Today, Moog is leveraging its expertise in thermal management and high-performance thrusters to develop and supply components such as valves and tanks for use with green propellant, manufactured both conventionally and additively. Our teams are building thrusters in multiple thrust classes and even full propulsion systems for customers using green thrusters from manufacturers in the US and Europe.
Moog is using green propulsion for its space vehicle family to meet the needs of the growing class of small and medium launch vehicles. This is a key design feature as many of these vehicles do not allow or have the infrastructure to support hazardous propellant options. Our work continues on our own and with our partners to further space sustainability.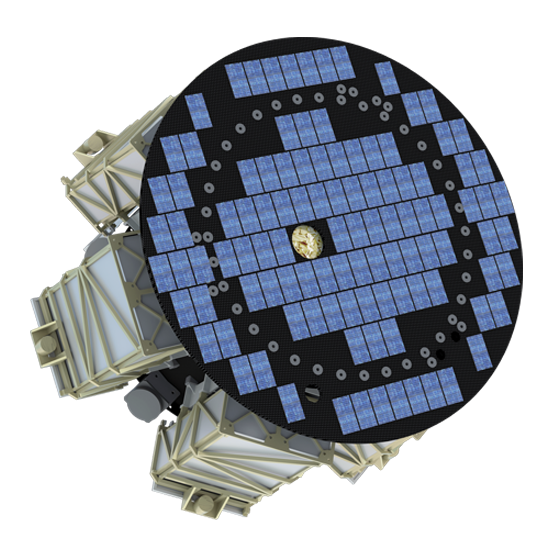 ---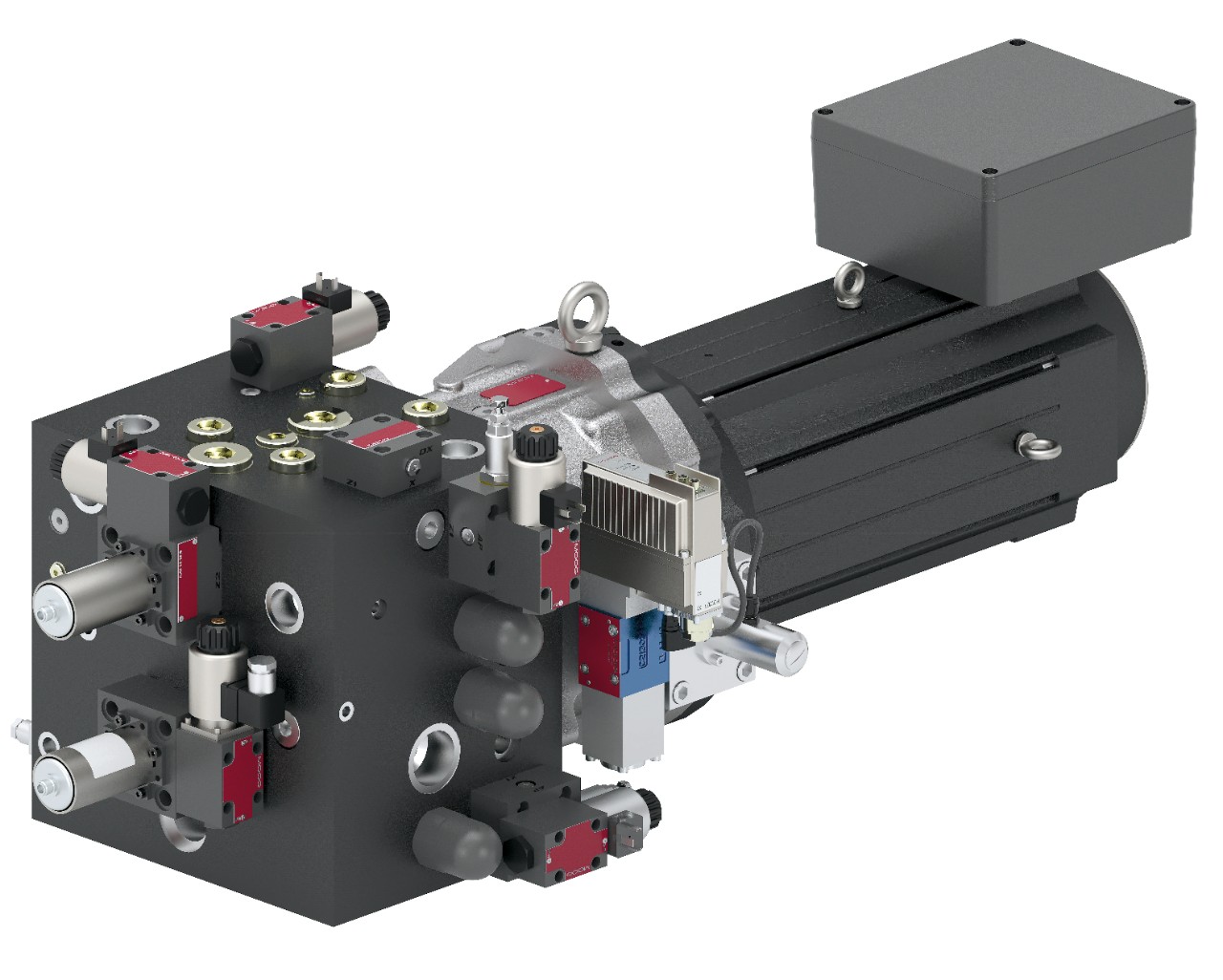 Full Force Yet Energy Efficient Electrohydrostatic Actuation Systems
Reducing the carbon footprint for global manufacturing
Moog's range of high energy efficient Electrohydrostatic Actuation Systems (EAS) incorporates hydraulic and electric technology into a compact package that requires less operational space than traditional units. The key to the energy efficiency of this system is the removal of an energy-hungry Hydraulic Power Unit (HPU). Despite being an energy-efficient alternative to traditional actuation systems, these systems still deliver the high force expected from Moog.

At the heart of each system is a four quadrant motor pump unit that enables the deployment of a decentralized drive system. This means the EAS only delivers hydraulic power when needed – also referred to as power on demand. For the environment, this results in less noise, and less complex piping to be manufactured and maintained. Plus, it's without the HPU, which means a system is often using around 90% less oil.
With less componentry, there is also less to go wrong. This ensures machine builders can offer their customers improved productivity, long operational life, and reliable uptime.
Industrial machinery builders can use these systems to reduce the energy consumption in vital industrial markets such as metal forming and presses, heavy industrial equipment, gas and steam turbines, pitch control systems, marine and injection molding, and die-casting machinery.
Read how Frey & Co used the EAS System to increase accuracy, efficiency, and productivity by replacing the hydraulic system solution used in their ceramic isostatic presses, here.