Moog Highlights HE350 for nomination of Best New Product and Service Award at AUSA 2022
East Aurora, NY (October 4, 2022) – Moog Inc. (NYSE: MOG.A and MOG.B) announced today that its Aircraft segment will display the capabilities of the Moog HE350, a hybrid electric, reconfigurable, and autonomous flight vehicle at the Association of the United States Army (AUSA) Annual Meeting and Exposition 2022, held October 10 – 12 at the Walter E. Washington Convention Center in Washington, DC. Moog experts will be onsite to engage with visitors about this evolving capability. The HE350 has been nominated for The Best New Product and Service award alongside a competitive group of over 25 nominees. The winner will be announced at the National Partner Breakfast on Wednesday, October 13. Moog Space and Defense segment will also be in attendance showcasing their Reconfigurable Integrated-weapons Platform (RIwP). 
The Moog HE350 is a hybrid electric powered, multi-rotor, autonomous flight vehicle, replacing manned rotorcraft for those missions deemed too dangerous, or where the size and performance of a manned helicopter is simply not required. The inherent cost savings associated with the removal of a flight crew, the vehicle's ability to be directed by an operator rather than a pilot, and the sustainment benefits of the simplified subsystems architecture of a hybrid electric vehicle all combine to make the HE350 a transformative warfighting machine. The Universal Payload Assembly, with standard 14" NATO lugs, transforms the vehicle from gunship to resupply to emergency exfiltration, with no modification to the airframe structure.
Please stop by booth #6313 at AUSA to learn more about the HE350 or visit: www.moog.com/he350.
Visit our AUSA 2022 landing page: www.moog.com/ausa22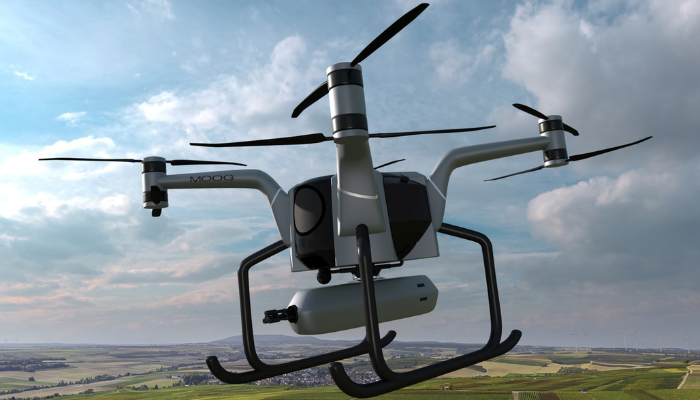 About Moog Inc.
Moog Inc. (Moog) is a worldwide designer, manufacturer, and integrator of precision control components and systems. Moog's high-performance systems control military and commercial aircraft, satellites and space vehicles, launch vehicles, missiles, defense systems, automated industrial machinery, marine and medical equipment. Additional information about the company can be found at moog.com.
Contacts
Kay Bostaph, Moog Aircraft Group
Marketing Communications Manager
(716) 687-7387