Rotary Unions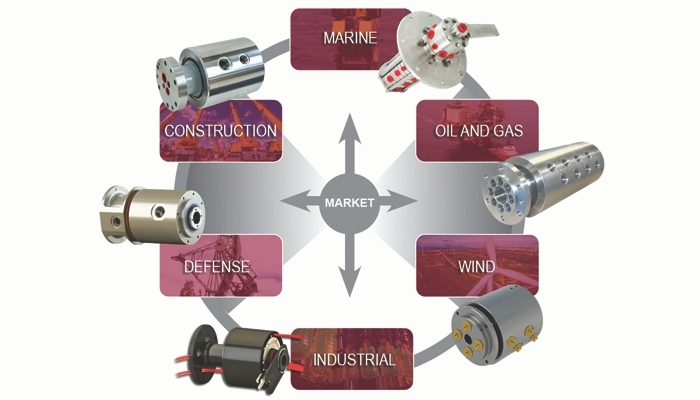 Moog's rotary unions are used around the world to ensure the reliable transmission of media such as oil, water, grease, emulsion, air, compressed air, gases and vacuum, from the stationary to the rotating part of a machine. Our rotary unions include standard and customizable designs, engineered to meet the most demanding application requirements across various industries. 
Currently, Moog offers rotary unions rated for pressures up to 15,000 PSI (1,000 bar), speeds up to 40,000 rpm and vacuums up to 10-8 hPa (depending on size, number of channels, and flow rate). Seals are selected based on transmitted media, chemical compatibility, design pressure, rotational speed, design temperature, required service life and acceptable leakage rate. Rotary unions can be combined with our electrical slip rings and fiber optic rotary joints to achieve unique space and performance specifications.
Benefits
High plant availability due to product durability
Increased production rates through innovative, advanced technology
Supports different media types without exchaning components
Combined systems: hydraulic, pneumatic and electric
Can be integrated and combined with wide range of Moog's rotary transmission components
Moog has been an innovator in the motion control industry since the early 1950s. We have led technology and application advancement across many markets and continue to set the pace today.
Rotary Union Applications
The Power of Moog: Complete Rotary Solutions
Moog offers complete power and data transfer solutions with integrated, combinable components and technologies – all from one place. Our solutions feature technologies and expertise from the Moog brands listed below, delivering the advantage of application expertise across different industries and a wide range of performance capabilities for reliable data and media transfer when performance really matters most.