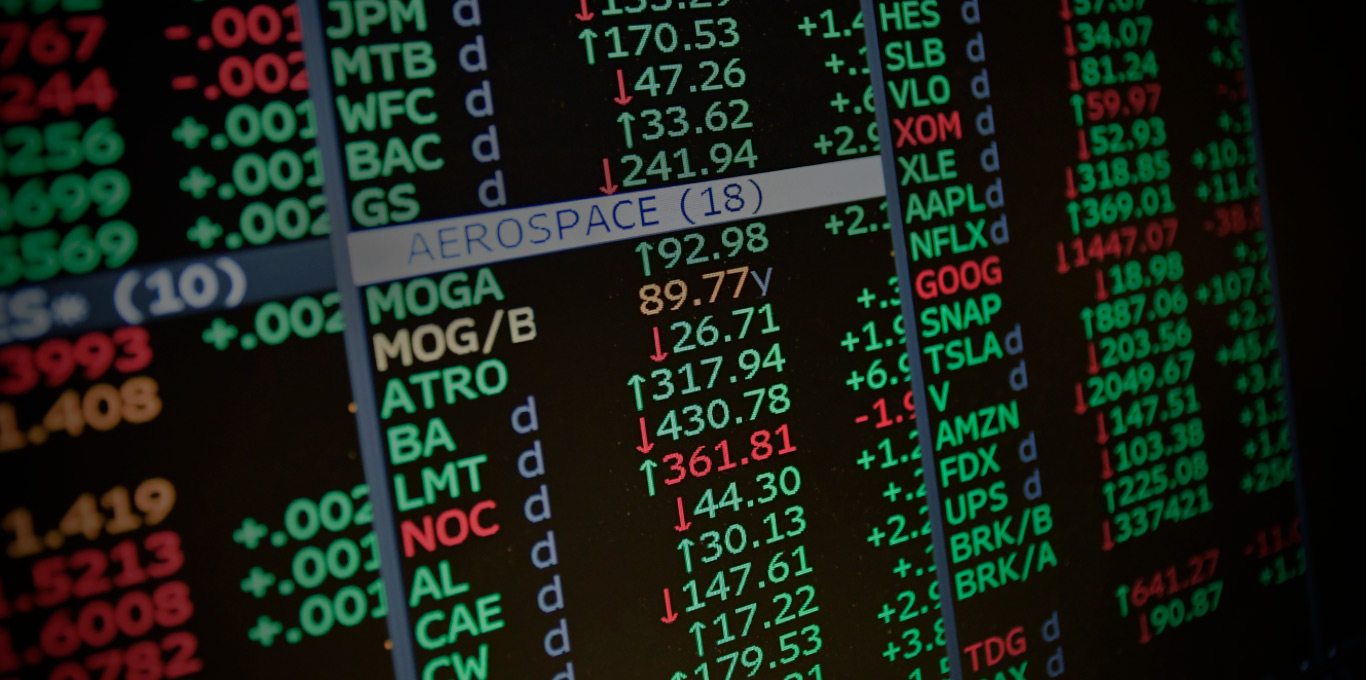 Our diversified, multi-industry revenue base, pursuit of aftermarket business, and successful integration of acquisitions provides top line and bottom line growth for the company and our shareholders.
Our market diversification began over 65 years ago and our international operations began in 1965 with our first overseas subsidiary, Moog GmbH. Just as investors balance their portfolios of stocks, so do we balance our portfolio of businesses to benefit both the company and its shareholders.
Review our most recent SEC filings including 10-K, 10-Q and 8-K documents.
---
---
*2018 adjusted EPS of $4.57 excludes the impact of charges associated with portfolio shaping and special impacts from the U.S. Tax Act.
*2020 adjusted EPS of $4.81 excludes the impact of charges associated with COVID-19 pandemic ($1.68) and pension settlement accounting ($2.85).
*2021 adjusted EPS of $4.88 excludes a pension curtailment gain $0.18 and various impairments ($0.17).
*2022 adjusted EPS of $5.56 excludes the impact of charges associated with various impairments and portfolio shaping activities ($0.73).
Financial results for fiscal year 2022 are available in Moog's 10-K. The report was filed on November 14, 2022, pursuant to Section 13 or 15(d) of the Securities Exchange Act of 1934 for the fiscal year ended October 1, 2022.
The 10-K can be viewed at www.moog.com/investors/sec-filings/10-ks.
Note on Non-GAAP financial measures: Management believes non-GAAP financial measures provide investors important insight into the Company's ongoing operational performance. 
The Company does not intend for this information to be considered in isolation, or as a substitute, to the most closely related GAAP measure.
---
Fiscal Year 2022 Revenue Breakdown
Data of Previous Fiscal Year (2022)
---
Archived Financial Performance Information
Historical earnings information is archived for the current quarter and a minimum of two prior years.
Recent Earnings Releases and Financial Statements

Conference Call Prepared Remarks

Supplemental Financial Data

SEC Filings
Key Military and Commercial Programs
Military Aircraft
F-35 Joint Strike Fighter
F-15, F/A-18E/F, F-16
F-15 Japan
Indian Light Combat Aircraft
H-60 Black Hawk
SH-60 Seahawk
V-22 OspreyNASA Europa Clipper
B-2, and B-1 Bombers
Bell Textron V-280 Valor
Bell Textron 360 INVICTUS, FARA-CP
Boeing KC-46 Tanker
NASA Europa Clipper
Commercial Aircraft
Boeing 737, 747, 767, 777, 787
Airbus A320, A330, A350
COMAC C919
Embraer E-Jet E2
Gulfstream Business Jet Family
Space
NASA Perseverance Rover
NASA Space Launch System & Orion
ESA Galileo 
NASA Dart
NOAA GOES Satellites
James Webb Space Telescope
Vulcan, Atlas V, Antares and New Glenn Launchers
Defense
Hellfire, TOW, MALD, Trident D-5
PAC-2 GEM-T
PAC-3 MSE
JTA (Jet Tab Assembly)
Armed Overwatch
GBU-69/B Small Glide Munition (SGM)
Guardian Missile Defense System
U.S. Army M-SHORAD Inc. 1
U.S. Army M-LIDS Inc. 2
MTS (Multi Spectral Targeting System)
EQ-36, CH-47, SNIPER
U.S.M.C. Light Armored Vehicle (LAV)
M1/A2 Abrams
A2/A3 Bradley
Columbia Class Submarines
Virginia Class submarines
Dreadnought Class Submarines
Orca Extra Large Unmanned Undersea Vehicle
Mark 48 Heavyweight Torpedo
Cautionary
This page contains forward-looking financial information. By nature, such forward-looking information involves risks and uncertainties because they relate to events and depend on circumstances that will or may occur in the future. Actual results may differ from those expressed in such statements. The forward-looking statements included on this page are only made as of the date shown, and the Company disclaims any obligation to publicly update such forward-looking statements to reflect subsequent events or circumstances.
12/21/2022
Investor Relations - Contact Us