At OTC 2019 Moog Shows Advanced Technology for Safely, Reliably Controlling Oil and Gas Equipment
6 May 2019
At the 2019 Offshore Technology Conference (OTC) in Houston (booth #1249),  Moog Inc. will showcase technology for boosting the uptime of oil and gas operations in marine and subsea, downhole and topside equipment.
Moog's advanced technology includes a range of products for three main oil and gas exploration and production submarkets: subsea and marine; topside rigs; and downhole tools.
Moog will also feature an in-booth presentation titled "What Moves Your World – Latest Trends in Motion Control for Oil and Gas" at 11:00 a.m. CDT on May 7 and 2:00 p.m. CDT on May 8, 2019. David Grabau, senior business development manager for Moog's Industrial Group, will discuss additive manufacturing, downhole tools and global certifications that are important to equipment builders and operators.
In the subsea and marine submarket, attendees can explore a wide range of ISO 13628-6 qualified subsea control Moog Focal products including fiber optic modems, Ethernet switches, sensor data interfaces, condition monitoring technology for applications ranging from blowout preventer (BOP) controls to subsea processing and well-head instrumentation. For floating production systems (FPS), the Moog Focal line of rotary and electro-optic equipment for FPS swivel stacks includes: fiber optic, toroidal fluid and electrical swivels, as well as wavelength converters and multiplexers.
For downhole tools, Moog will present Configurable and Customizable Downhole Motors that maximize power density and efficiency and operate for a long service life even in the high temperature and high-pressure conditions of this application. Moog will also feature slip rings, linear motors, electro-mechanical actuators and servo and proportional valves commonly used in downhole equipment.
"The benefit for customers who buy pre-engineered downhole motors is that there's no longer a process of configuration, which means it's faster and easier to do prototypes and implement the motor," said Grabau.
For topside rigs, Moog will feature its Explosion-Proof Digital Control Servo and Proportional Valves that feature intelligent closed-loop motion control (with either analog or fieldbus interfaces) to optimize equipment functionality. Moog recently had these valves certified by FM Approvals and the product line includes ATEX and IECEx certifications. Customers can use the Explosion-Proof Moog Digital Control Servo and Proportional Valves for a range of applications in offshore and onshore oil and gas exploration and production, including control of: a rotary table on the deck of a rig during the drilling process; a draw-works; and an iron roughneck. Moog also features radial piston pumps, integrated hydraulic manifold systems, hydraulic actuators, electro-hydrostatic actuators, brushless servo motors, electric actuators, slip rings, fiber optic rotary joints, helical actuators, multiplexers and media converters used in topside rigs.
"Along with our technology, our technicians and engineers work with customers to translate business-mission goals into highly effective solutions that keep oil and gas operations running longer and more profitably," added Grabau.
If a challenge requires an exceptional approach, Moog will tap into its engineering know-how and capabilities such as additive manufacturing to design and manufacture advanced engineering solutions that traditional manufacturing methods cannot solve. These solutions might involve different hydraulic designs or configurations with smaller and lighter parts.
"With our customer, we create the motion-control solution that boosts the profitability and safety of bringing oil and gas from the source to its point of need," said Greg Hynes, sales manager, Moog Focal. "We also work with our customers and their business partners at the installation site to implement solutions safely and expediently. Equally important to having high quality, reliable swivels and communication equipment is ensuring they are correctly installed and commissioned."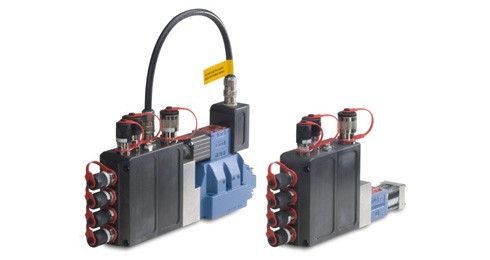 Caption: Explosion-Proof Digital Control Servo and Proportional Valves

Caption: Condition Monitoring Technology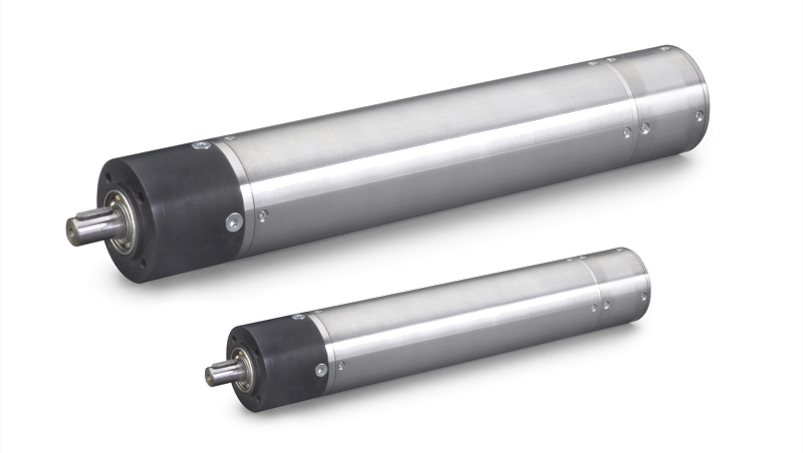 Caption: Configurable Downhole Motor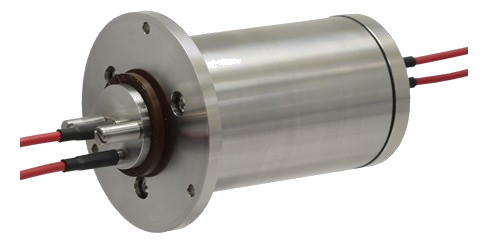 Caption: Fiber Optic Rotary Joint (see FORJ)