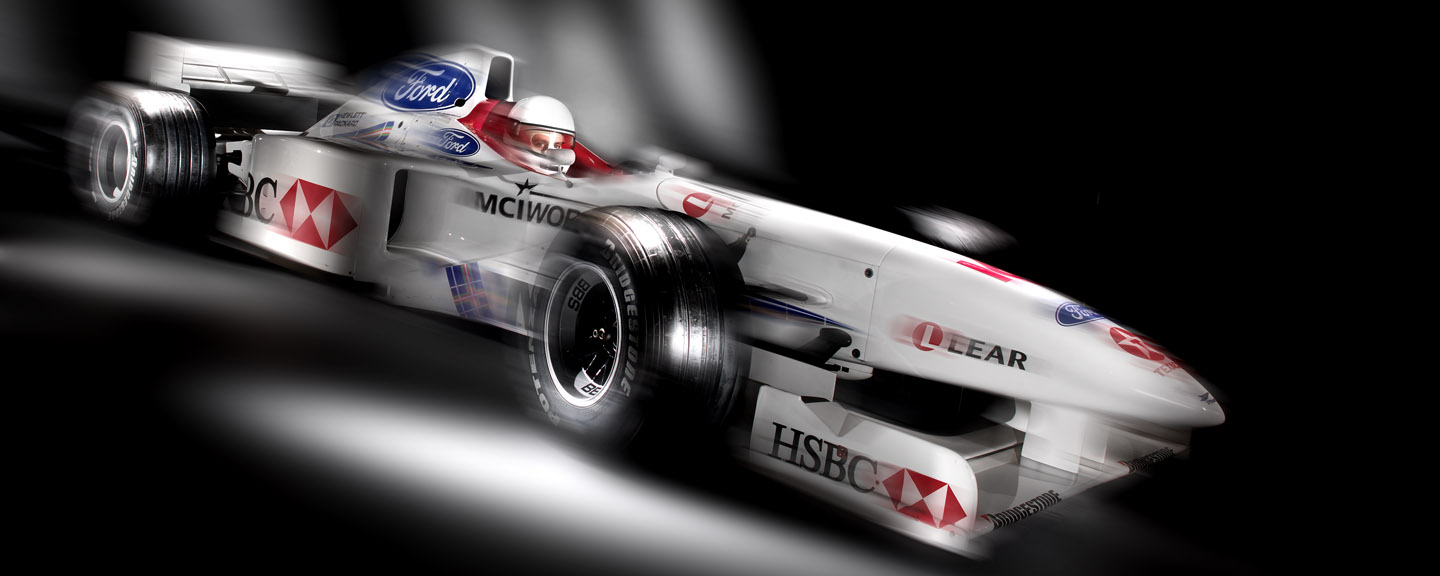 Motorsport
Motorsport presents a number of unique challenges to motion control suppliers. Whereas the Formula 1 industry looks for low weight, small size and high performance micro hydraulics, rallying looks for ruggedness and the ability to perform reliably in severe conditions such as extreme temperatures, adverse weather and demanding time constraints.
A History of Innovation.
Moog has been at the forefront of micro hydraulic actuation systems in motorsport since 1982, initially supplying active ride height equipment to Team Lotus for use on their Lotus 92 Formula 1 car. Over the intervening years, Moog has continuously developed a range of micro hydraulic products and systems for actuation in many types of motorsport including Formula 1, World Rally Championship (WRC), Moto GP, Touring Cars, and Le Mans prototypes.
All Moog  micro hydraulic products used in Formula 1 are homologated by the FIA, this indicates they are approved for use with the mandated Formula 1 Electronic Control Unit (ECU).
Why are miniature hydraulics still cutting edge technology?
Miniature hydraulics - the answer to Formula 1's weight saving obsession
High Performance Motorsport
Actuation Technology at Work
More recently, Moog has adapted its micro hydraulic actuation technology to the control of motorsport braking, steering and fuel control systems.  Examples of this diversification include:- miniature fuel pressure control valves, components for brake system pressure limiting and a standard hydro-mechanical steering valve.
We have a dedicated team of engineers, designers and product managers specializing in motorsport product development, micro hydraulic and custom systems.  Our application engineers stay abreast of the latest motorsport regulations, and can offer expert advice on the design of your system. Moog also offers simulation and modelling consulting.