Medical Devices
Enhancing Healthcare. Enriching Lives.
For over 20 years, Moog Medical has been designing proven, reliable, and easy-to-use infusion pumps and enteral feeding pumps that provide precise and steady fluid delivery, allowing our patients to live life more fully.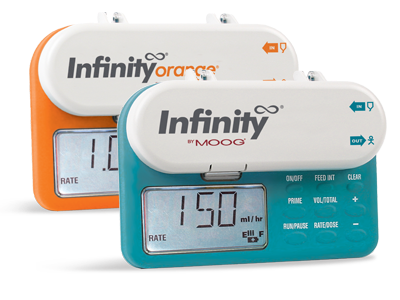 Enteral Feeding Systems
Infinity Enteral Feeding Pumps and Delivery Sets by Moog enable both pediatric and adult tube fed patients to follow prescribed feeding regimens and recommended activity in the hospital and at home. Powerful enough to use in the hospital, and lightweight enough for patients to wear at home or on the go, Infinity pumps deliver personalized nutrition anytime, anywhere. Learn more by visiting www.moogmedical.com/enteral/.
Ambulatory Infusion Systems
CURLIN Ambulatory Infusion Pumps and Administration Sets by Moog are uniquely designed to provide best-in-class Resolution of Flow in a small and portable package; delivering infusions precisely as intended. Learn more by visiting our CURLIN website at www.moogmedical.com/infusion/.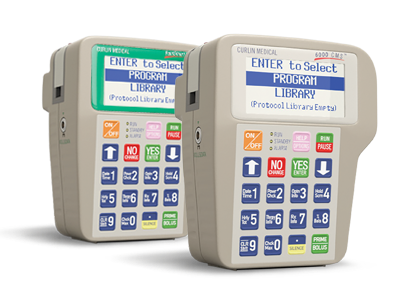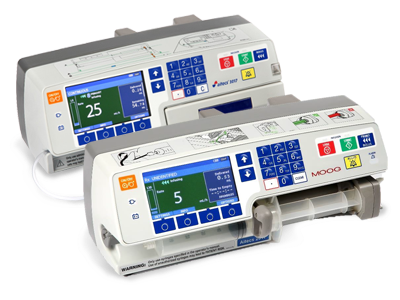 Infusion Systems for Hospitals
Aitecs pumps provide customers a broad range of syringe and large volume infusion pumps designed specifically for use in hospital and acute care settings. Learn more by visiting the Aitecs website at www.aitecs.com.
Industry-Leading Clinical & Customer Support
From 24 hour per day clinical support, to live stream training, to self-paced e-Learning, to onsite education in your facility; our clinical and customer support teams offer the most comprehensive clinical training and technical support in the industry. Speak live with a Moog representative by calling toll free: 800.970.2337. Or, email us at medcustomerservice@moog.com.