Moog US Internship Program Information & FAQ's
Do you have questions about our Internships based in the United States?
Below are some frequently asked questions we have received from previous candidates or Interns and have summarized them below to hopefully help you.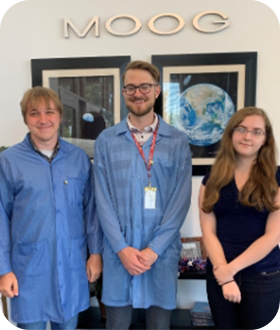 Who is eligible?

Candidates for the Internship Program must be enrolled in a college degree program from an accredited university. To apply, candidates must also have at least a 3.0 GPA or higher. Strong candidates will display high levels of technical competence, have established skills in relationship building, a professional disposition, effective communication skills, a strong desire to learn, a positive attitude, and the ability to work in a team environment.  
What is the recruiting process?
Moog attends both virtual and in-person career fairs along with hosting many virtual information sessions at select universities to find candidates for the Internship Program. On a rolling basis, Moog will review candidates' applications that are submitted via our Careers page. Moog will then conduct a series of interviews for those identified as potential candidates. To be interviewed, the candidate must first apply to one of our internship opportunities posted on the Moog Careers page.
When are interns typically hired into the program?

Moog's internship program runs on a block system. Our Spring block runs from January – May, our Summer block runs from May – August and our Fall block runs from August – December. During these timeframes we are actively sourcing through all applications and for those identified as a qualified candidate for one of our specific openings, you will be contacted by a recruiter directly. If you are not selected for a specific internship block, we highly encourage you to look and apply to the internship opportunities for the next consecutive block. 

What will I experience during an internship at Moog?
Throughout your internship you will gain hands-on experience working on meaningful tasks/assignments while having the ability to expand your practical knowledge in your field of study. Along the way you will receive mentoring and coaching from some of the industry's best and brightest while you are an active team member assisting with incredible, leading-edge projects. Moog's Interns will also have many opportunities to meet and network with other interns from around the world.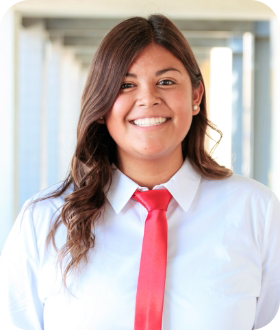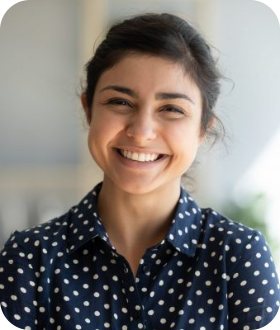 Can I relocate for an internship?

Yes, internships can be completed at different Moog sites depending on interest and business need. If you are to relocate for an internship opportunity, you will be provided travel reimbursement to and from the Moog location along with reimbursement for a "home" finding trip. On top of that, you will also receive a monthly housing stipend for the duration of the assignment. 
Are internships at Moog paid?
Yes! Since our interns will be working on meaningful projects/assignments that directly impact the success of our organization, we will provide a competitive pay to all our candidates. ​​​​​​​
Do I receive any benefits?
Yes, there are many benefits available to you as an Intern at Moog including PTO, 401K plan, scholarship grant, etc. A full benefits package can be provided to you during your interviews. 
How is performance in the program evaluated? 
Performance for the Internship Program will be evaluated through Moog's standard employee performance review process throughout each block, in addition to a specific review at the end of each block. 

What happens when I complete my internship block? 
Throughout your internship, both your supervisor and the Student & Early Career Team will review your interests, competencies, and career aspirations to ensure that Moog understands what you are looking for in either your next internship opportunity or a full-time career opportunity upon graduation. 


Will I have any interaction with Senior management? 
Yes, Moog Interns can interact frequently with our Senior Leadership. In addition, there may be opportunities identified through specific blocks to interact with the MET (Moog Executive Team).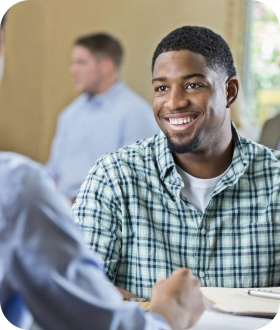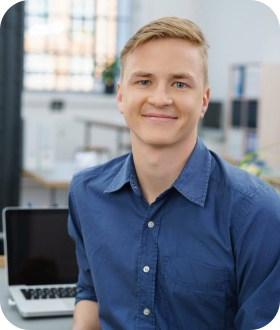 What type of mentorship is available to me during the program?
Both leadership and technical mentorship is available to Moog Interns. Formal mentorship relationships are established so that mentors can provide support, guidance, career advice, help with connections and above all, act as role models of our Moog Values and Culture.


What are my responsibilities in the program? 
The primary responsibilities are to contribute to the preparation and execution of key engineering/business tasks at Moog. You will also provide input on project processes, strategies, while adding value to the organization as a part of the specific engineering or business enabler team during your rotations. 


What types of projects/assignments have previous/current participants completed?

Some examples of previous/current projects may include creating a factory simulation model, designing, and deploying multiple fixture "kits", analysis for sharp object injuries, working on time studies and creating a cell layout, creating a user-friendly document for members of IT/IT Security to use for Future Security Audits, designing brushings to be used in testing supplier's relief valves, etc. 
How do I apply?
We may have several openings for the many different types of Internship opportunities we have available with us. Depending on the point of the year and the recruiting cycle, there may be more available at certain times.
Click the "Search Jobs" image to search for all our current open Internship availabilities.