Critical challenges on Earth and in Space require on-orbit computing
There are more satellites in orbit than ever before, and they're providing unprecedented amounts of data that need to be interpreted and acted upon faster than ever. With all this information coming in at record speeds, the traditional way of downloading data from space, performing calculations and data processing at a ground site, and then sending commands back up to space, has become too slow for customer demands. 
Today's critical challenges often require immediate actions on-orbit, which has driven a shift to on-orbit, high-performing computing. Modern satellite data, with its high level of detail, comes with advanced processing requirements. Moog realized several years ago that there was a shift to on-orbit computing needs.
In 2019, Moog teamed up with Swedish company Unibap to develop solutions to the most challenging on-orbit computing needs. These new technologies for on-orbit computing allow high-speed computing and real-time solutions onboard satellites, shortening the cycle of data processing and response to critical challenges. Some potential end-use applications include disaster monitoring, national security operations, and space weather phenomena.
What is high performance GPU computing for space?
"A Graphics Processing Unit or GPU is a computer technology that is used for high-speed and complex imaging applications," explains Philip Tokeshi, Business Development Manager for Spacecraft Avionics at Moog. "GPUs are used in all types of devices and commonly known for applications in computer gaming. Think about how a computer game can simulate a non-player character in real time. For space applications, our customers utilize this technology to solve complex onboard spacecraft problems in real-time."
The next-generation GPU technology offered by Moog and Unibap is an enabler for image recognition, high-speed processing, and artificial intelligence (AI) applications. Moog and Unibap each bring critical attributes of heritage and expertise into the collaboration.
"We found a great match between our offerings, for example Unibap's radiation-tolerant designs, and Moog's radiation-hardened, high-end solutions for space. Moog and Unibap address a similar customer base.  While we have different product offerings,   we complement each other well," says Mathias Persson, Vice President of Space at Unibap.
"The partnership with Unibap has been valuable in leap frogging us into bringing this product technology from concept to flight production. The GPU is one of several critical technologies that is being implemented in Moog's portfolio of products in spacecraft avionics," continues Tokeshi.
How does this next-gen technology benefit space companies?
"Traditionally, our customers have performed complex spacecraft operations by downloading critical data from space to the ground, then performing complex calculations and data processing at a ground site, then sending the solution-command back up to the space for a response or action," says Tokeshi. "This prolonged response is becoming more and more unacceptable. These new high-performance technologies allow high-speed computing and real-time solutions onboard satellites."
Mathias Persson emphasizes the role of intelligence and autonomous operations in satellites that could be used for operations, like having satellites steer themselves in space or request other complementary satellites to acquire information of an object or phenomenon: "Autonomous operations are needed close to the sensor, for example, to detect a sandstorm on Mars and then take proactive measures to protect rovers and helicopters."
"Our GPU solution allows for timely information right at the edge, close to the sensor. The information can be distributed among satellites to have better coverage and more timely response cycle close to the event." adds Persson.
How does this next-gen technology benefit space companies?
"Moog is implementing the GPU and other advanced technologies on current flight programs. As we continue to further develop our products, we will roll out more capable technologies to meet the challenging needs of future missions" Tokeshi explains.
"In the future, on-orbit GPU will involve more autonomy, radiation-hardening, increased processing power and bringing technological developments from Earth to Space," predicts Persson.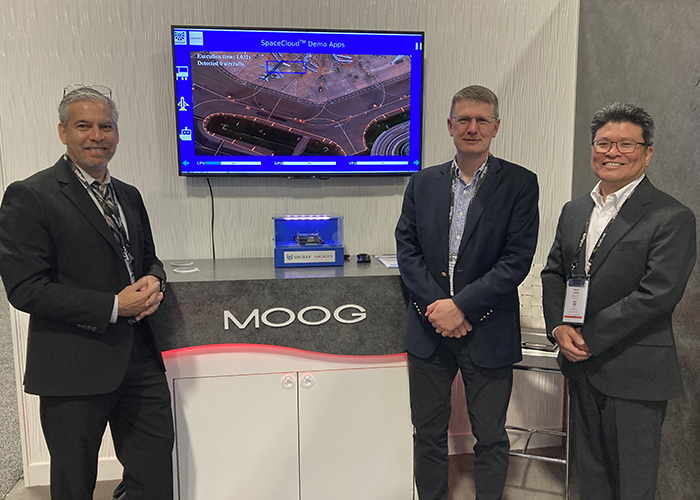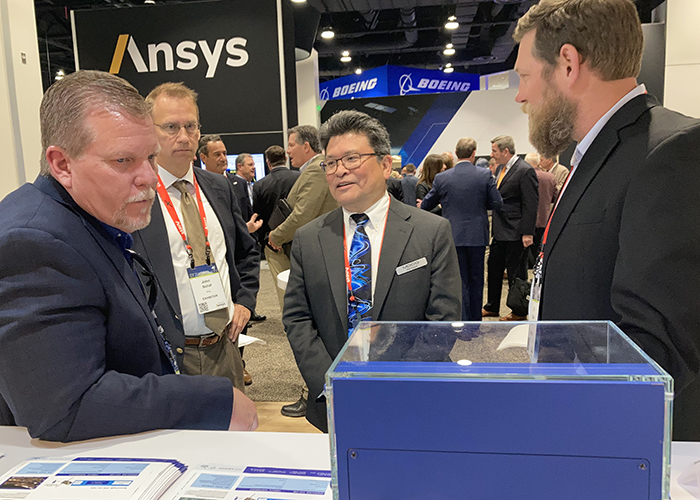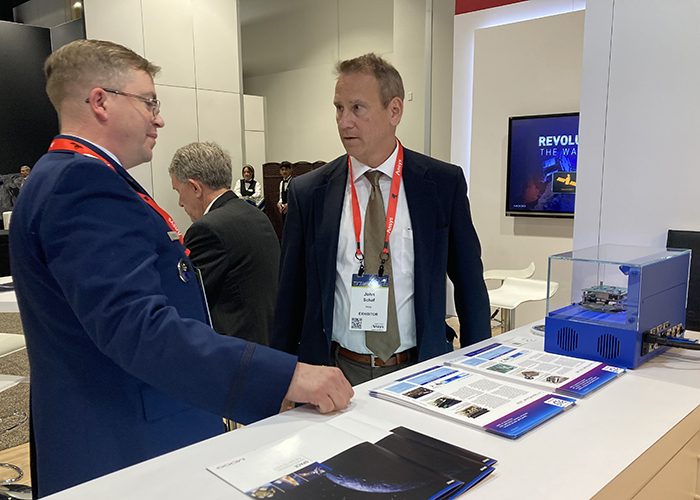 Interested in Moog's technology for high performance GPU for on-orbit computing, or other space products?
Contact us at space@moog.com
---
Philip Tokeshi
Business Development Manager at Moog Spacecraft Avionics in Gilbert, AZ. Tokeshi has been with Moog for 33 years and worked at five different Moog sites across the US and Europe.
Education: BS in Engineering from UCLA and MBA from California State University Northridge.
Hobbies: traveling, watching college sports, and playing golf infrequently. "For the past years, my wife and I have been overwhelmed taking care of a dog that adopted us during Covid."
Mathias Persson
Vice President, Space, at Unibap
Education: M.Sc. in Aeronautical Engineering and Licentiate of Engineering at the Royal Institute of Technology (KTH), Sweden
Hobbies: Skiing, outdoor activities, hunting