Moog's new D936 valve boosts reliability, optimizes costs for machine owners
East Aurora, N.Y. – April 28, 2021 – Moog Inc. (NYSE: MOG.A and MOG.B) today introduced the new D936 Series Servo-Proportional Valve. The direct-operated, analog valve joins the already comprehensive portfolio of flow control valves for an even wider choice of features, options and price points. Based on seventy years of perfecting the valve concept, Moog has consistently delivered state-of-the-art technology to create products that meet ever-changing customer requirements, while offering optimal reliability and performance.

Product Overview
The D936 Series Valves are driven by a proportional solenoid and equipped with integrated electronics and closed-loop position control of the spool. The valves are suitable for electrohydraulic control of position, speed, pressure, and force in open and closed-loop control systems. Customers will benefit from multiple standard features, including: a 4/4-way design with a failsafe position, electronics on the solenoid for a reduced envelope size and added vibration resistance, and exact replacement capabilities when switching from other valves on the market.
"While designing the D936 valve, we interviewed customers to delve into their needs and challenges to create a solution that meets both," said Dr. Marco Wiegandt, Valve Development Manager for Moog. "We included many of the top requested features in this valve which utilizes next-generation electronics for energy efficiency and extended use lifecycles.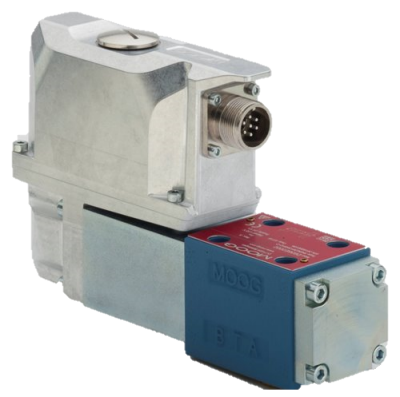 Figure 1. The Moog D936 Series Servo Proportional Valves deliver high static and dynamic performance in a space-saving system design.
---
Applications
With superior resistance to vibration, temperature and contamination, the D936 Series Valve is especially suited for plastics machinery, heavy industry, die casting, the wood industry and mobile applications like concrete pumps. The new valve is also ideal for applications requiring a high degree of precision control including marine, metal forming and presses, gas and steam turbines, and test-lab rigs.      
About Moog Inc.
Moog Inc. is a worldwide designer, manufacturer and integrator of precision control components and systems. Moog Industrial Group designs and manufactures high performance motion control products, solutions and services combining electric, hydraulic, and hybrid technologies with expert consultative support in a range of applications in energy, industrial machinery, simulation and test markets. We help performance-driven companies to design and develop their next-generation equipment. Moog Industrial Group, with fiscal year 2020 sales of US $909 million and over 40 locations worldwide, is part of Moog Inc. (NYSE: MOG.A and MOG.B), which had sales of US $2.9 billion. For more information, please visit www.Moog.com
Media Contacts and Inquiries:
Matthew Kiefer, Senior Product Marketing Manager, mkiefer@moog.com, +1 716-206-4652
# # #
---