New Moog Program Guarantees Customized Roller Screws in Six Weeks
MURPHY, N.C., USA, January 26, 2023 – – Moog announced today that the company has launched its "Roller Screw Fast-Delivery Program" to ship industrial customers the most commonly requested roller screws (e.g., diameters from 15 to 39 mm [0.59 to 1.53 in]) within six weeks of receiving an order.
"The major challenge customers currently face is the uncertainty of their supply chain," said Roberto Donghi, site manager for Moog's Bergamo, Italy, facility. "With our 'Roller Screw Fast-Delivery Program', customers achieve predictability and competitiveness and can shift their resources back to their core competences."
The program, established in October 2022, fulfills orders directly from Moog's Italian production plant and includes a standard nut and the option to fully customize the shaft according to customer specifications.
Moog's Bergamo facility designs and produces high-end planetary roller screws. Significant investments in its production capabilities and increased plant efficiencies, coupled with machine retooling and optimization of internal supply chains, is allowing Moog to shorten the lead times to just six weeks.
Features of Moog's Roller Screws:
Customizable (even for small quantities) to meet all performance requirements
Maximum flexibility in terms of design and scope of services
Extremely quiet and low-vibration functionality due to exceptionally smooth design
High acceleration capacity for machines operating at a high-intensity work cycle
 
Roller screws are considered an effective replacement for light servo-hydraulics up to approx. 300 kN, since they achieve high load ratings even with small thread pitches, while guaranteeing precise positioning throughout the work cycle.
Typical applications benefitting from roller screw actuation include injection molding machines, material testing machines, tube processing machines, and special machines for the automotive industry.
The purely electro-mechanical nature of screw actuation increases efficiency by eliminating the need of conversion between different kinds of motion powers while reducing the failure risk factor usually connected with complex hydraulic systems.
Roller screws can be used in conjunction with Moog's range of world-class products and systems, including servo drives, servomotors and controllers to create innovative and seamlessly integrated solutions.
For more information, click here.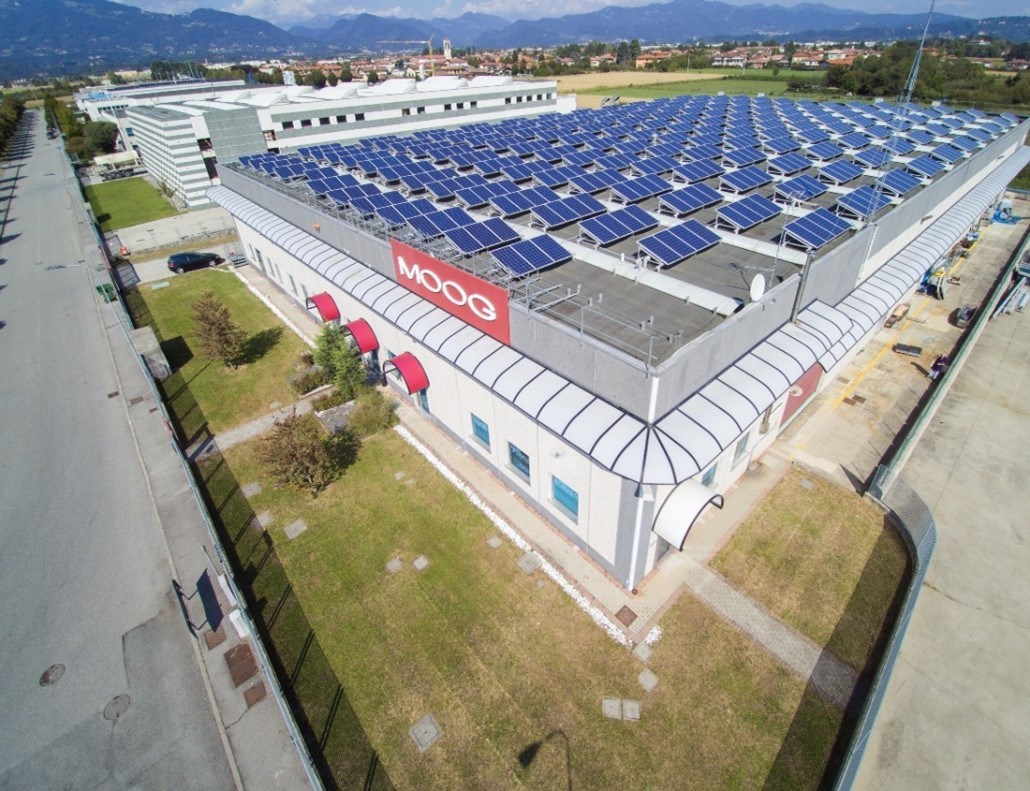 State-of-the-art production facility in Bergamo, Italy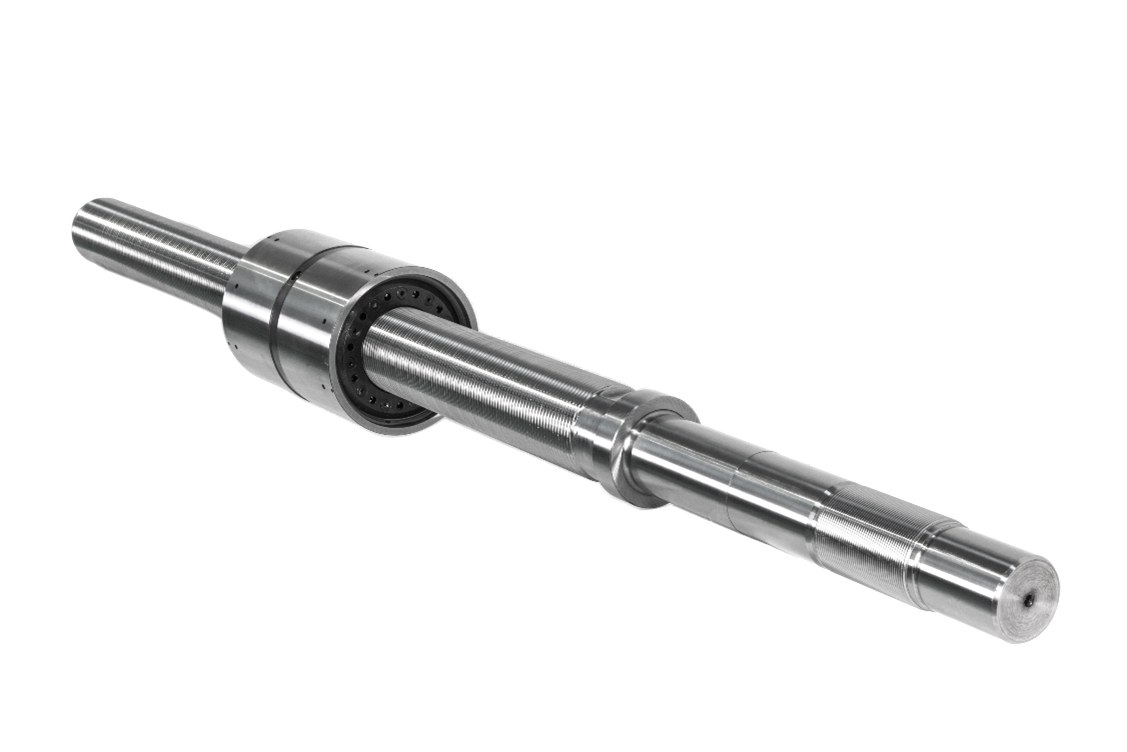 Moog Planetary Roller Screw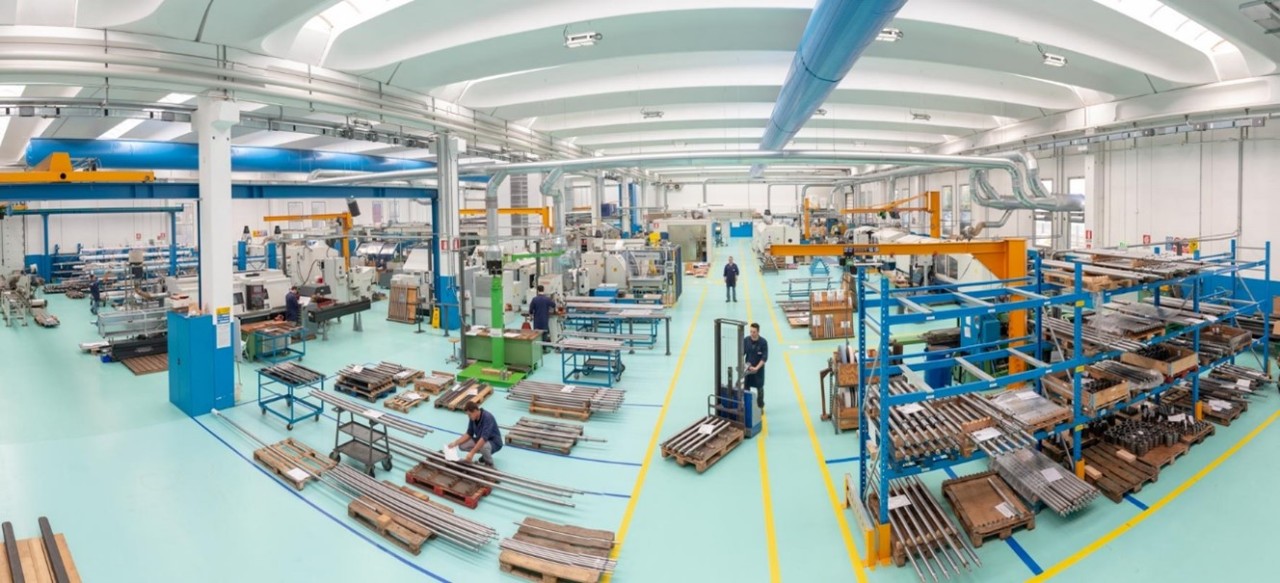 Screw production floor in Bergamo, Italy
About Moog 
Moog Inc. is a worldwide designer, manufacturer and integrator of precision control components and systems. Moog Industrial Controls segment designs and manufactures high performance motion control products, solutions and services combining electric, hydraulic, and hybrid technologies with expert consultative support in a range of applications in energy, industrial machinery, simulation and test markets. We help performance-driven companies to design and develop their next-generation equipment. Moog Industrial Controls segment, which had fiscal year 2022 sales of US $907 million and over 40 locations worldwide, is part of Moog Inc., which had fiscal year 2022 sales of US $3.0 billion. For more information, please visit www.moog.com/industrial.