Moog Inc. Announces New Factory Opening in Tewkesbury
East Aurora, NY (May 22, 2023) - Moog Inc. is excited to announce the opening of its new factory in Tewkesbury, United Kingdom. The new 209,000 ft state-of-the-art engineering and manufacturing facility represents a significant investment in Moog's UK capability and should ensure the business is well positioned to serve our Aerospace customers' needs for many years to come.
People and equipment will transition over the next twelve months as operations condense from three smaller legacy buildings to under one roof. The building is expected to receive BREEAM excellent environmental accreditation while allowing Moog to house its growing engines and flight controls business in a cutting-edge, streamlined manufacturing environment.
Moog Inc., a U.S. based aerospace company, has been operating in the UK for over fifty years, with nine locations and over 1,000 employees. They are one of the largest employers in Tewkesbury.   
Mark Lawton, General Manager of the Aircraft Control Components division of Moog stated, "We are delighted to announce the opening of our new facility and show it off to our family, friends, and external organizations. Our continued success in the marketplace resulted in us outgrowing the premises that we have occupied for over 45 years. Our new facility will more than double in size and allow us to incorporate modern manufacturing practices."
The U.K. government Business and Trade Minister Nusrat Ghani said, "This £40m investment in a state-of-the-art facility in Gloucestershire will create jobs, grow the economy, and boost an already thriving aerospace sector here in the UK. Thanks to the work of government, the Aerospace Technology Institute and Innovate UK, we were able to provide over £8m in collaborative R&D funding to develop this "Open Source" Factory of the Future."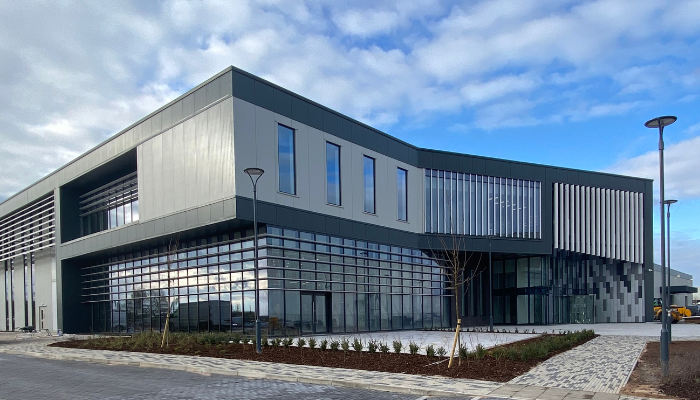 About Moog Inc.

Moog Inc. is a worldwide designer, manufacturer, and integrator of precision control components and systems. Moog's high-performance systems control military and commercial aircraft, satellites and space vehicles, launch vehicles, missiles, automated industrial machinery, and marine and medical equipment. Additional information about the company can be found at www.moog.com.
Contact
Kay Bostaph, Moog Aircraft Group

Marketing Communications Manager
(716) 687-7387