Fighter G-Seats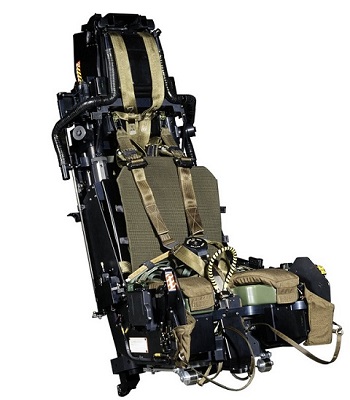 Moog G-Seats for fighter pilot training systems are designed in close collaboration with customers to ensure total compliance with the demanding performance specifications of high-end training simulation.
Applications
Tornado
Eurofighter
Hawk
F-16
And many other aircraft
Advantages
Proven fidelity in fighter pilot training systems around the world
Features the same high-fidelity controllers and user-friendly interface as Moog motion and control loading systems
Designed by experts with a depth of experience in motion cueing and aircraft simulation
All G-seat designs incorporate a high degree of customer input
Contact Reiser
For Fighter G-Seats we partner with Reiser Simulation and Training. Be assured that Reiser uses our complete G-seat control loaders, software and systems. Contact Reiser at info@reiser-st.com to get more information about Fighter G-Seats.