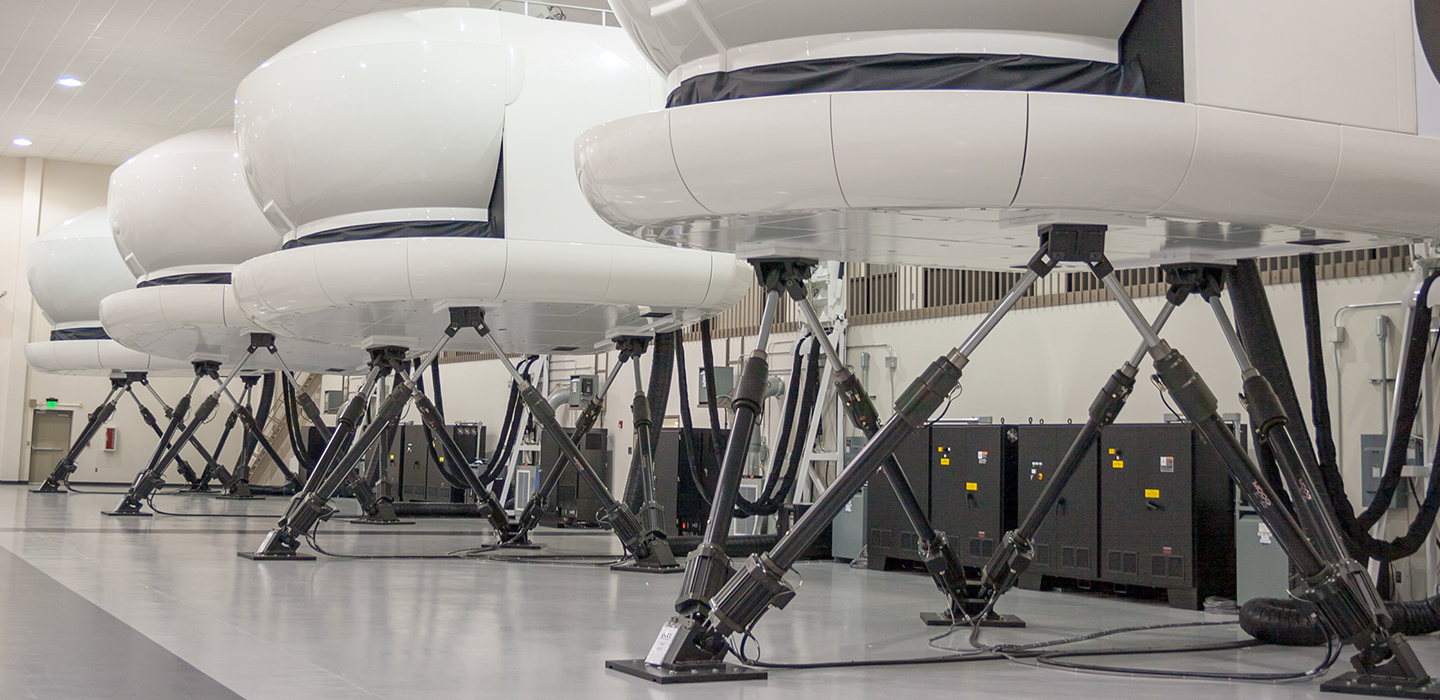 Flight Simulation
Moog designs, manufactures and collaborates with global Flight Training Centers and Flight Simulator manufacturers to seamlessly integrate our high fidelity Motion Systems, Control Loading Systems and G-Seats into full-scale solutions.
Flight Simulation Solutions
Motion Systems
Designing, developing and manufacturing a variety of payloads delivering unprecedented levels of fidelity and reliability.
Control Loading
From basic flight training to high fidelity full flight simulation our control loading meets the highest level of certification from accredited global agencies.
G-Seats
High fidelity controllers and user-friendly interfaces create realistic sustained g-force simulation.