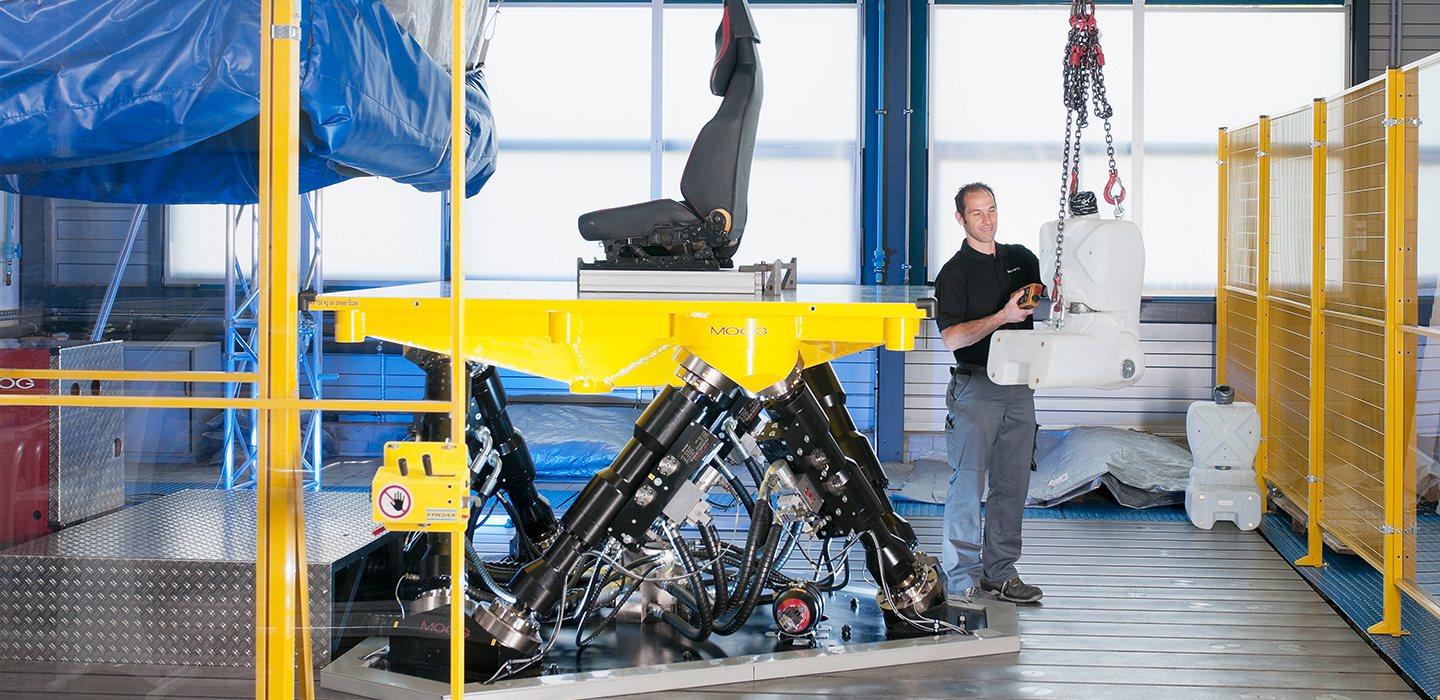 Automotive Test
Deliver precision, reliability, and flexibility with our test controllers, multi-axis test systems, X-Poster, tables, servo valves and more. 
Test Systems
Simulation Tables
Hydraulic and Electric Moog Simulation Tables simulate acceleration and displacement outputs reproducing key data collected on proving grounds. Our integrated control hardware and software provides the most flexible, highest performing test equipment available.
Multi-Axis Test Systems
Compact Electric and Hydraulic Multi-Axis Test Systems deliver highly reliable solutions to a variety of applications, ensuring high level of reliability, flexibility and accuracy in demanding environments.
X-Poster Test Rigs
With a variety of posts offered Moog test rigs can be used with body in white and full vehicles to perform validation, durability, buzz, squeak and rattle (BSR), and noise, vibration and harshness (NVH) testing.
Test Products
Actuators
Key to high performance and more reliable test solutions with these application specific and dependable actuators.
Test Controllers
Reliable, configurable platform for precise control of your tests with your bottom line in mind.
Service Manifolds
Provides on/off isolation control to your test system or individual hydraulic actuator. Also provides additional filtration and has accumulators for removing pressure and flow fluctuation and storing energy.
Automotive Testing Overview