Moog Successfully Completes Second Phase of MML Integration and Test on Engineering Manufacturing Development Configuration
East Aurora, NY, Aug 13, 2018

Moog Inc. (NYSE: MOG.A and MOG.B) Space and Defense Group is proud to support the U.S. Army's Multi-Mission Launcher (MML) platform through a contractual agreement with Dynetics. The MML is designed to defend against mortars, cruise missiles, unmanned aircraft systems (UASs), artillery, and rockets. Moog has successfully completed the second phase of MML integration and testing on the engineering and manufacturing development configuration. The next milestone event is system level qualification scheduled through summer and fall 2018.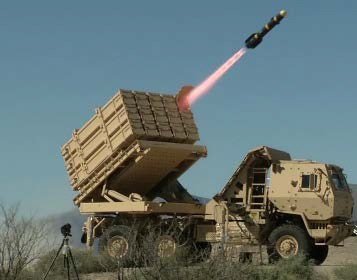 The platform includes technology from Moog Defense Sector including: Longbow missile fin control actuation system, launcher azimuth and elevation control system, fire control software, as well as an electromechanical slip ring, encoder assemblies, and fiber optic components.

"It is Moog's proven history of successfully supporting U.S. Army initiatives with a wide range of high-quality, high-performance technologies that allows this depth of integration on the MML platform. With this latest success Moog is looking forward to system qualification quickly followed with Low Rate Initial Production on the MML program," said Jim Riedel, Group Vice President, Moog Defense Sector.

About Moog
Moog Inc. is a worldwide designer, manufacturer, and integrator of precision control components and systems. Moog high-performance systems control military and commercial aircraft, satellites and space vehicles, launch vehicles, missiles, automated industrial machinery, wind energy, and marine products. Additional information about the company can be found at www.moog.com. Additional information about Moog Defense Sector can be found at www.moog.com/defense.