Moog to Steer NASA SLS Exploration Upper Stage for Boeing
31 January, 2018
Moog Inc. (NYSE: MOG.A and MOG.B) Space and Defense was recently selected to supply its Common Electromechanical Actuation (CEMA) TVC system and its Rocket Engine Modules (REM) featuring the MONARC-90 engines to Boeing for the NASA SLS Exploration Upper Stage (EUS) program.   Moog has been a strategic supplier to Boeing on space systems for over 30 years. EUS is a part of the Space Launch System, America's next generation space transport system to the Moon and Mars.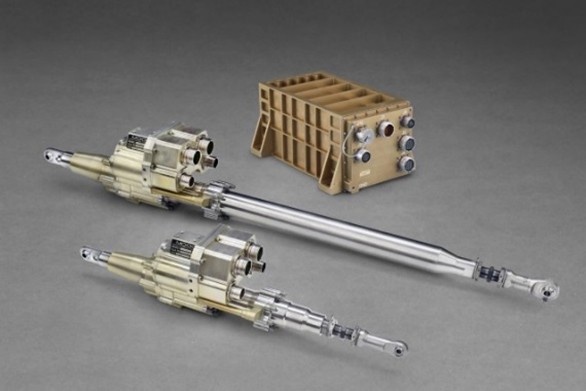 Figure 1: Moog Common EMA system
"Moog has been working as a supplier for engine steering controls with Boeing for many years and the dedication of our engineering teams is being rewarded with this contract," states Dave Chaves, Business Unit Director.  "The stage will be steered with four (4) separate CEMA systems and four (4) REM systems.  The CEMA actuators were designed to be modular and scalable with common parts, enabling them to be used on several space launch platforms."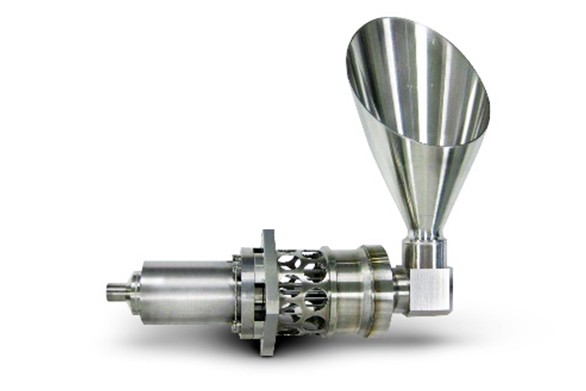 Figure 2: Moog MONARC engine
The REM features three MONARC-90 engines. The MONARC-90 is a hydrazine monopropellant rocket engine designed specifically for in-space use.  These engines have been used on a variety of space missions including space exploration applications. For EUS, the engines will be used for roll control maneuvers.
The CEMA hardware is manufactured at Moog's facility in East Aurora, NY.  The REMs are built and tested at the Moog facility in Niagara Falls, NY. 
Moog Inc. is a worldwide designer, manufacturer, and integrator of precision control components and systems. Moog's high-performance systems control military and commercial aircraft, satellites and space vehicles, launch vehicles, missiles, automated industrial machinery, wind energy, marine and medical equipment. Additional information about the company can be found at www.moog.com. Additional information about Moog's Space Sector can be found at www.moog.com/space
Click here to learn more about our Common Electromechanical Actuation (CEMA) TVC system
Click here to learn more about our MONARC-90 engines