Moog to Exhibit the Modular, Multi-Purpose RIwP® at AUSA 2021
East Aurora, NY (October 7, 2021) – Moog Inc. (NYSE: MOG.A and MOG.B) Space and Defense Group will highlight the modular, multi-purpose RIwP (Reconfigurable Integrated-weapons Platform) and the Lightweight DRL (Dual Rail Launcher) to an expected audience of 33,000 industry professionals at AUSA 2021. AUSA 2021 will take place at the Walter E. Washington Convention Center in Washington, DC. Moog will be located at booth #7601 from October 11-13. Please visit us at AUSA to learn more about RIwP, DRL and our extensive set of defense products and solutions.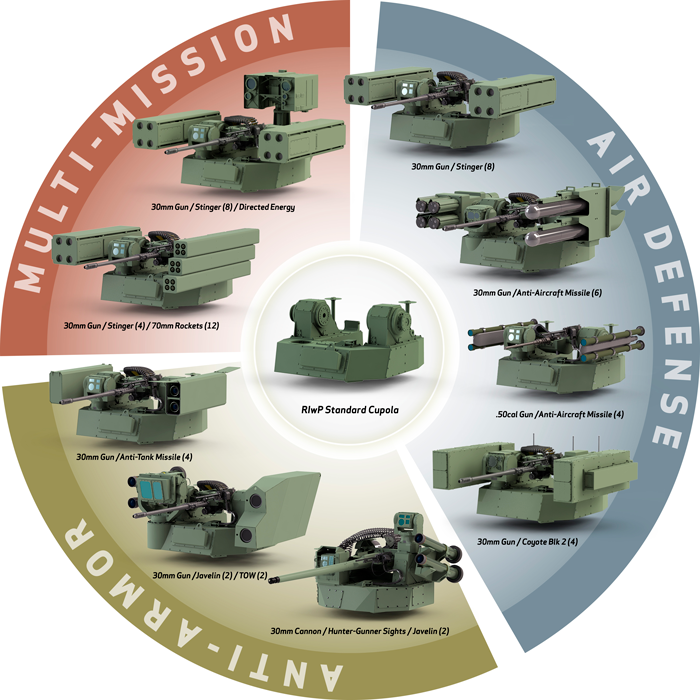 RIwP is a proven, modular, and scalable remote turret providing unmatched capacity to host multi-domain payloads for current and future ground-combat platforms. RIwP offers anti-aircraft, anti-tank, or multi-mission capabilities via world-class precision medium-caliber and indirect fires. Designed to be weapon, sight, and platform agnostic with 85% commonality of subcomponents, RIwP accommodates firepower growth to support future mission requirements. With safety and survivability in mind, the turret allows the warfighter to reload direct fire weapons while under armor.
"In keeping with our mission statement of Equipping Those Who Defend Freedom, we are honored to be fielding the lethality centerpiece of the Army's Maneuver-Short Range Air Defense Inc 1 program," said Jim Riedel, Space and Defense Group Vice President. "In further support of the warfighter we are pursuing affordable and rapid modernization efforts through combat vehicle, counter drone, and directed energy options."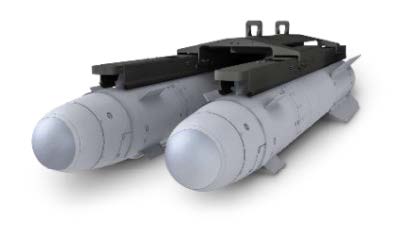 Also on display will be Moog's Lightweight DRL for Hellfire with the Arnold Defense Trident 3-round Rocket Launcher-Concept Demonstrator. The DRL is a fully capable Hellfire launcher designed with lightweight electronics and hard back which provides the platform with longer flight time. The Wheel Lock Trigger (WLT) rails provide easier loading and lower release force than legacy M299 Hellfire rails. Lastly, the Moog DRL supports the entire family of Hellfire Missiles, all AGM-114 variants.
This event brings the U.S. defense industry and key military decision-makers together for informative educational sessions and important policy discussions over the course of three days. It is the largest land power exposition in North America. AUSA delivers the Army message through highlighting the organization's capabilities and presents a wide range of industry products and services.
About Moog Inc.
Moog Inc. is a worldwide designer, manufacturer, and integrator of precision control components and systems. Moog's high-performance systems control military and commercial aircraft, satellites, and space vehicles, launch vehicles, missiles, automated industrial machinery, and marine and medical equipment. Additional information about the company can be found at www.moog.com. Additional information about the Moog Defense Sector can be found at www.moog.com/defense.
Contacts
Amy Garrett, Defense Media +1 404.597.7714
Doug White, Business Development +1 512.461.3039